The best flowers for Valentine's Day
Anthurium
Anthuriums have heart-shaped flowers, which makes them the perfect flowers for Valentine's Day. The Anthurium is a very diverse flower, that is available in a lot of sizes and shapes. There are potted plants and cut flowers, and the colors run from white to orange, and from black to bright pink. Red is the most famous color, and of course that's also the color of love.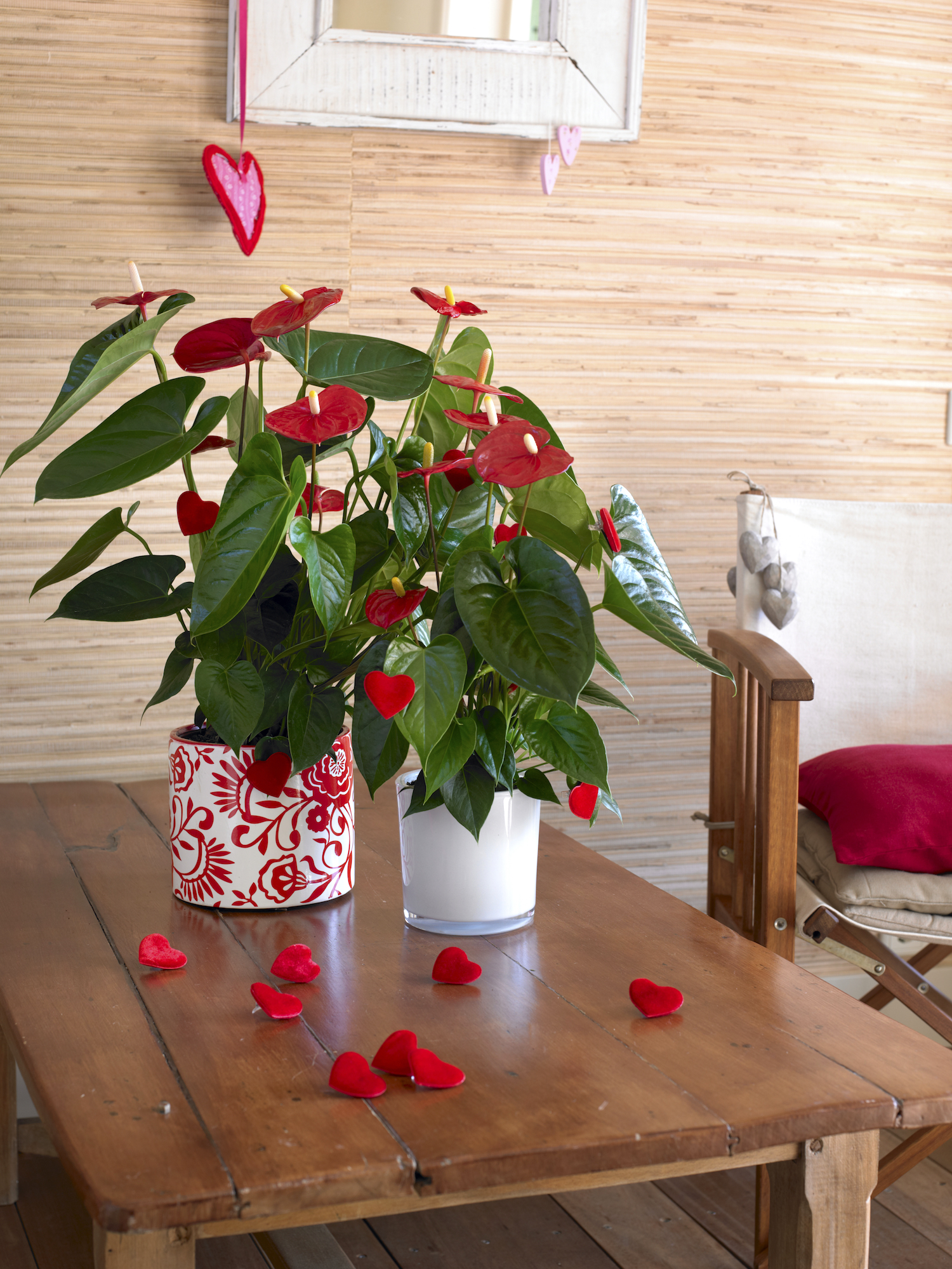 Extra nice, the Anthurium doesn't need much care:
Anthurium potplant: Place it in a well lighted place, but not in direct sunlight. Watering twice a week is best in the summer, once a week is sufficient in the winter.
Anthurium cut flowers: Cut about 5 cm off the end of the stem. Then place them in a clean vase with tap water. Refresh the water once a week, and cut 1 cm off the stalk. This way, the Anthurium cut flowers will bloom for two to three weeks and your Valentine can enjoy them for a nice long time.
Also read: Anthurium care: 7 tips for anthurium cut flowers and pot plants
Orchid
Another suitable flower for Valentine's Day, is the orchid. This is one of the best known and most sold houseplants. In other words, it's a flower that's for everyone. In addition, they will flower again after a period of rest. So when you buy one, you get a plant for life. And, there is even an orchid in the shape of a heart!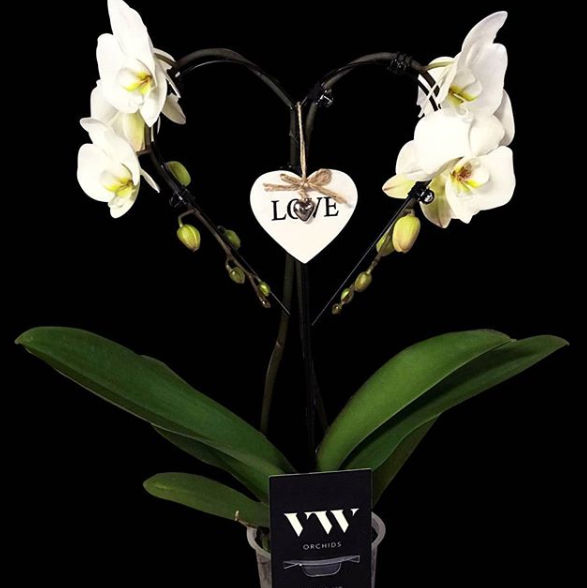 The orchid also is easy to care for. Water the plant once a week in the summer, in the winter once every ten days is sufficient. The best way to water your orchid is to leave a layer of water in your sink and put the plant in there for a while.