You probably already know the 'normal' orchid, which grows upright. But did you know that there are many different forms orchids come in? In this article we'll show you a few of them. It's nice to vary with!
Also see: How to care for orchids: 3 tips
Mirror Miracle
The unique form of the Mirror Miracle reflects a wonderful and magical fantasy world. It's like a mirage, that always takes on a different appearance.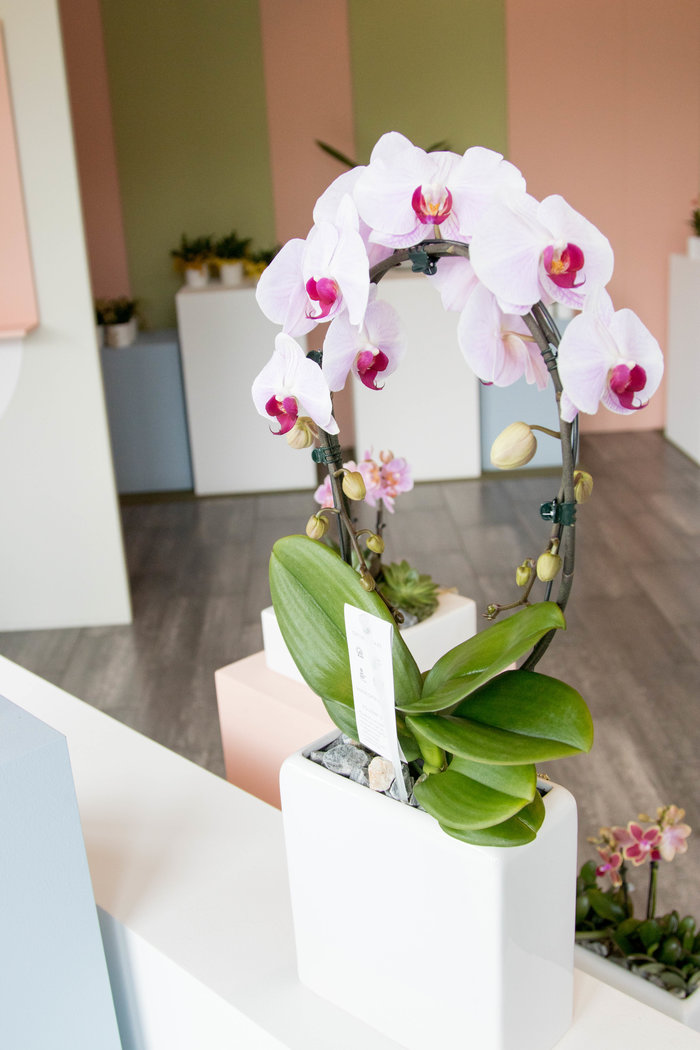 Ponto
The Ponto orchid immediately stands out because it's two plants in one. The graceful branches with their lush flowers meet in the air, and the result is a bridge paved with flowers. The Ponto is very suitable for the windowsill, for example, due to its compact character and slender appearance.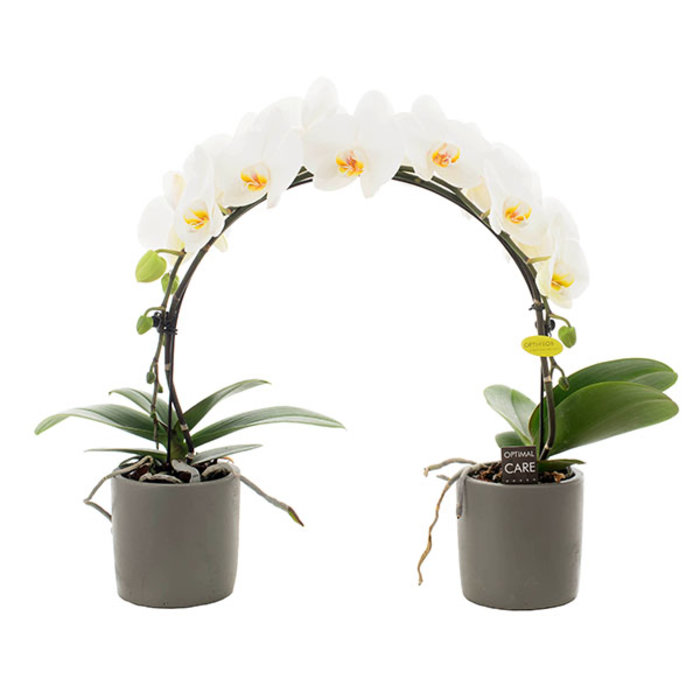 Original Orchids in frame
Original Orchids in frame is a concept that consists of an Original Orchids and a frame. The graphic frame lets the orchid float through the air and protects the lush flowers with its iron shield. Indestructible and at the same time unique and stylish.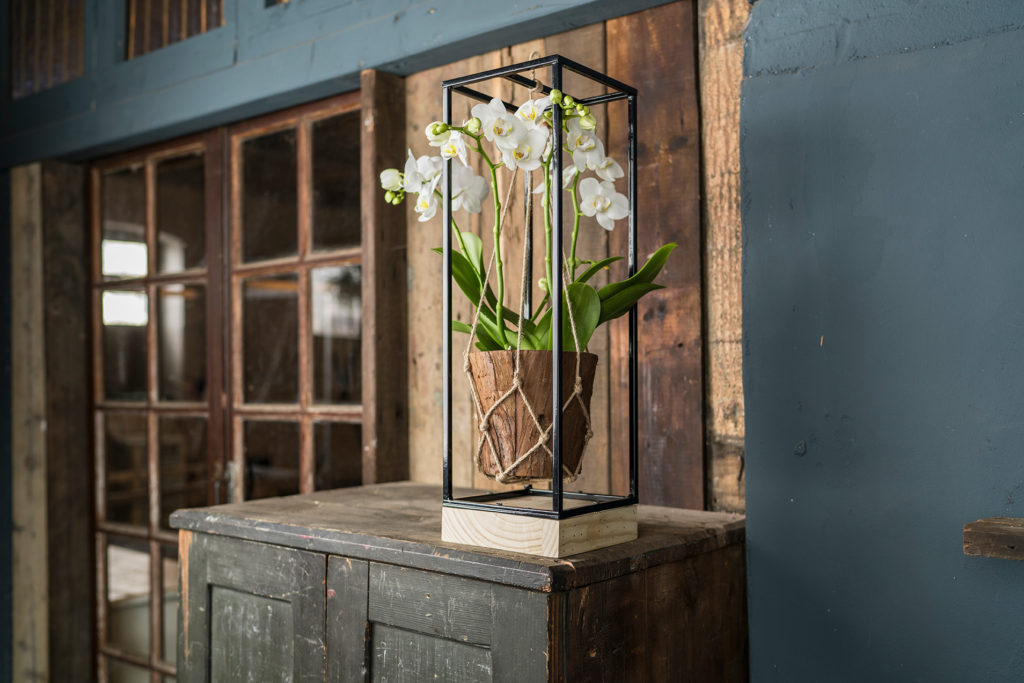 Meander
Thanks to a special breeding method, the Meander Phalaenopsis winds just as freely as a meandering river. She is a bit stubborn, she goes her own way during the growth process. A twist in the branch, different heights of the branches or a bud less. Nature is at its best when it goes its own way!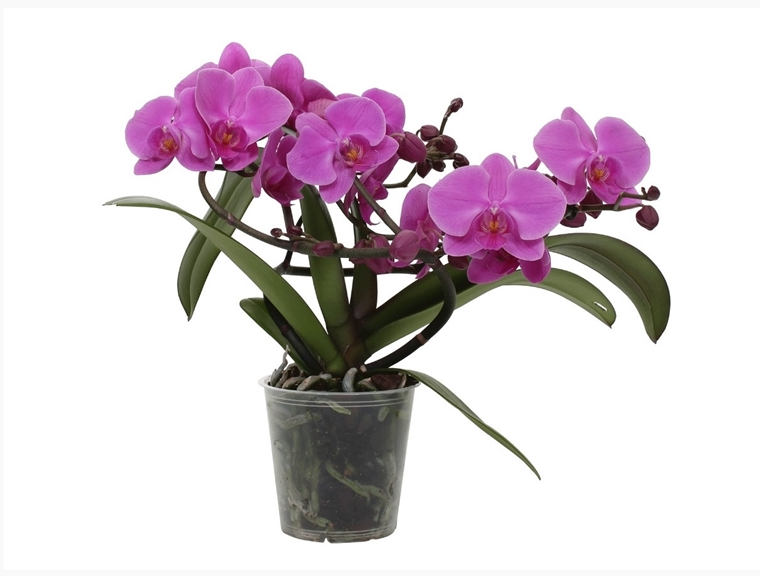 York
The York orchid has wide flowers and stately, long branches. The possibilities with York are endless. For example, it's a perfect variety to model as a waterfall, but it can also be used for coloring.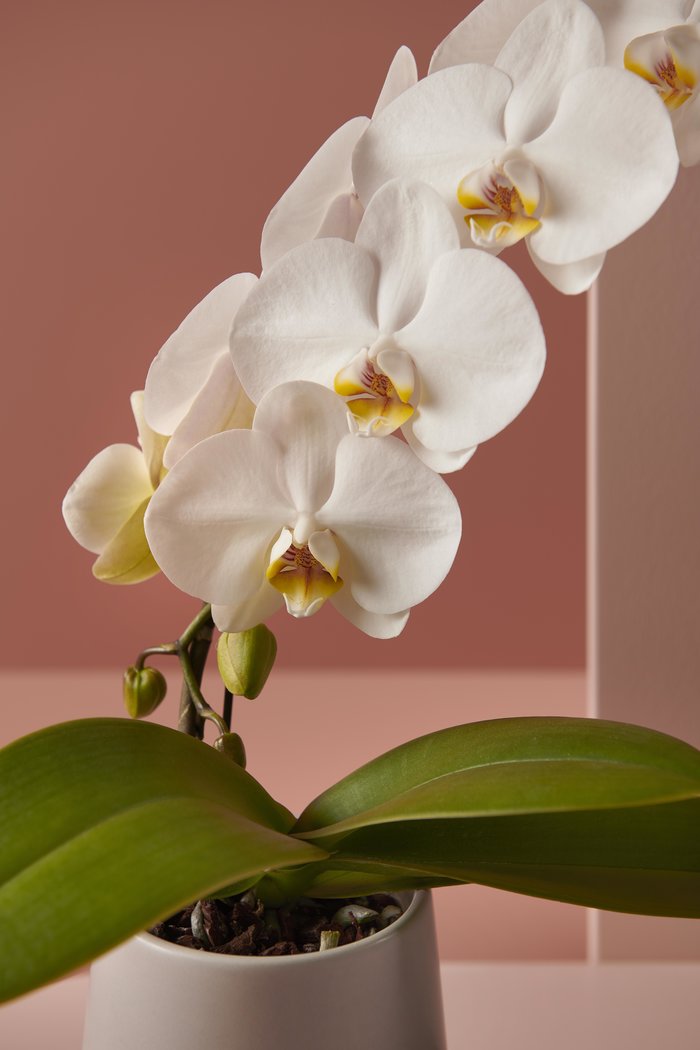 Also see: 4 Ideas for interior decorating with orchids
Lausanne
Phalaenopsis Lausanne has three strong branches with medium-sized, bright white flowers, with a yellow lip. It's a flowering spectacle! The plant has an elegant appearance and a playful accent. It's especially suitable for brightening up small spaces or for use in a table piece.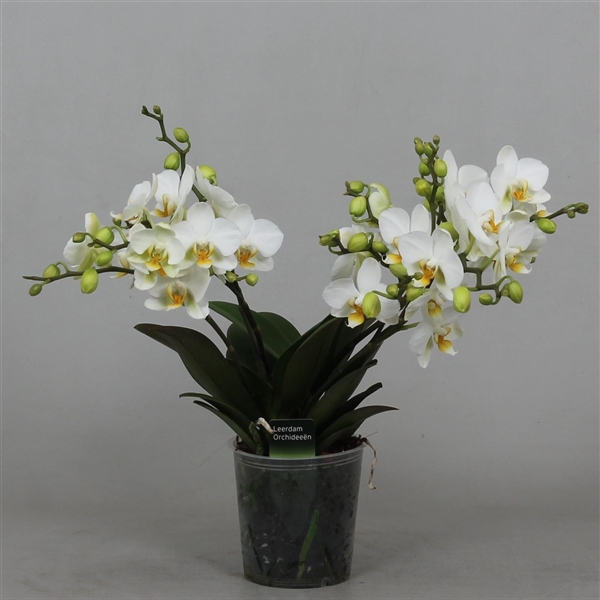 Want to see more different forms orchids come in? Check this Pinterest board!