The orchid family is one of the largest plant families on earth and it's available in many different shapes and colors. As a result, there is always an orchid that fits into your interior, and there are various ways to style them. To inspire you, we listed 4 ideas for interior decorating with orchids.
Also see: How to care for orchids: 3 tips
In the bathroom
Because orchids are epiphytes, they thrive in humidity. That's why they're a perfect choice for your bathroom! Some orchids prefer moderate light, others need bright light. So if you don't have any windows in your bathroom, occasionally place them in indirect sunlight.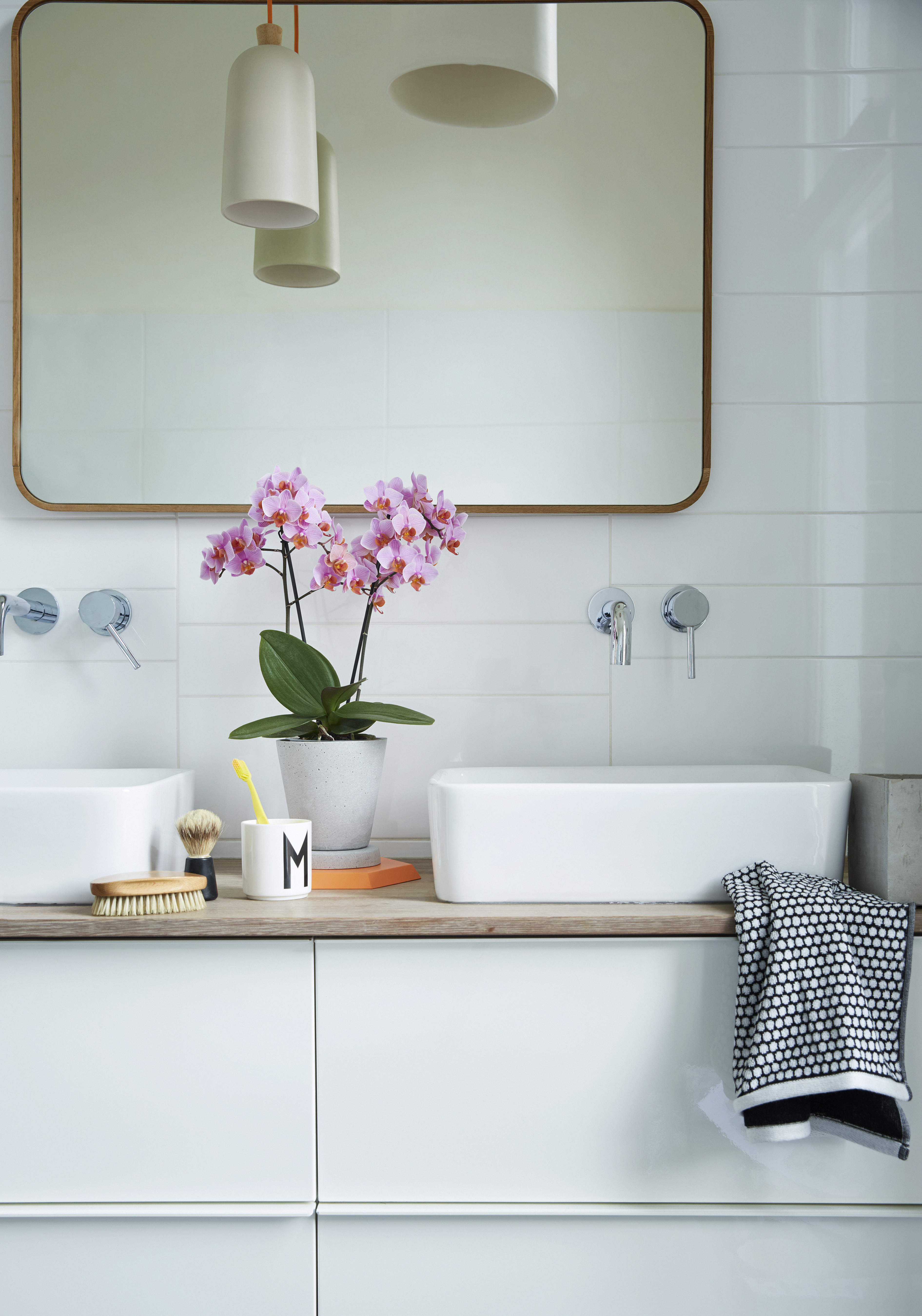 In a kokedama
One of the latest trends in the field of indoor plants is the kokedama. It's a form of Japanese garden art, and literally means: mossball. You can buy them ready-made in the store, but you can also make one yourself. A plant that's very suitable for this, is the orchid. This plant has air roots to fuel food, and the pot is actually only necessary to be able to put it down. That's why we collected some tips for making a kokedama with an orchid.
Also see: DIY: how to make a kokedama with an orchid
Contrasting
Because the orchid comes in so many different colors, it can be used as a real eye-catcher. For example, think of an orchid with a leopard print. Or place a plant in front of a wall in a contrasting color, with which you create a popping effect: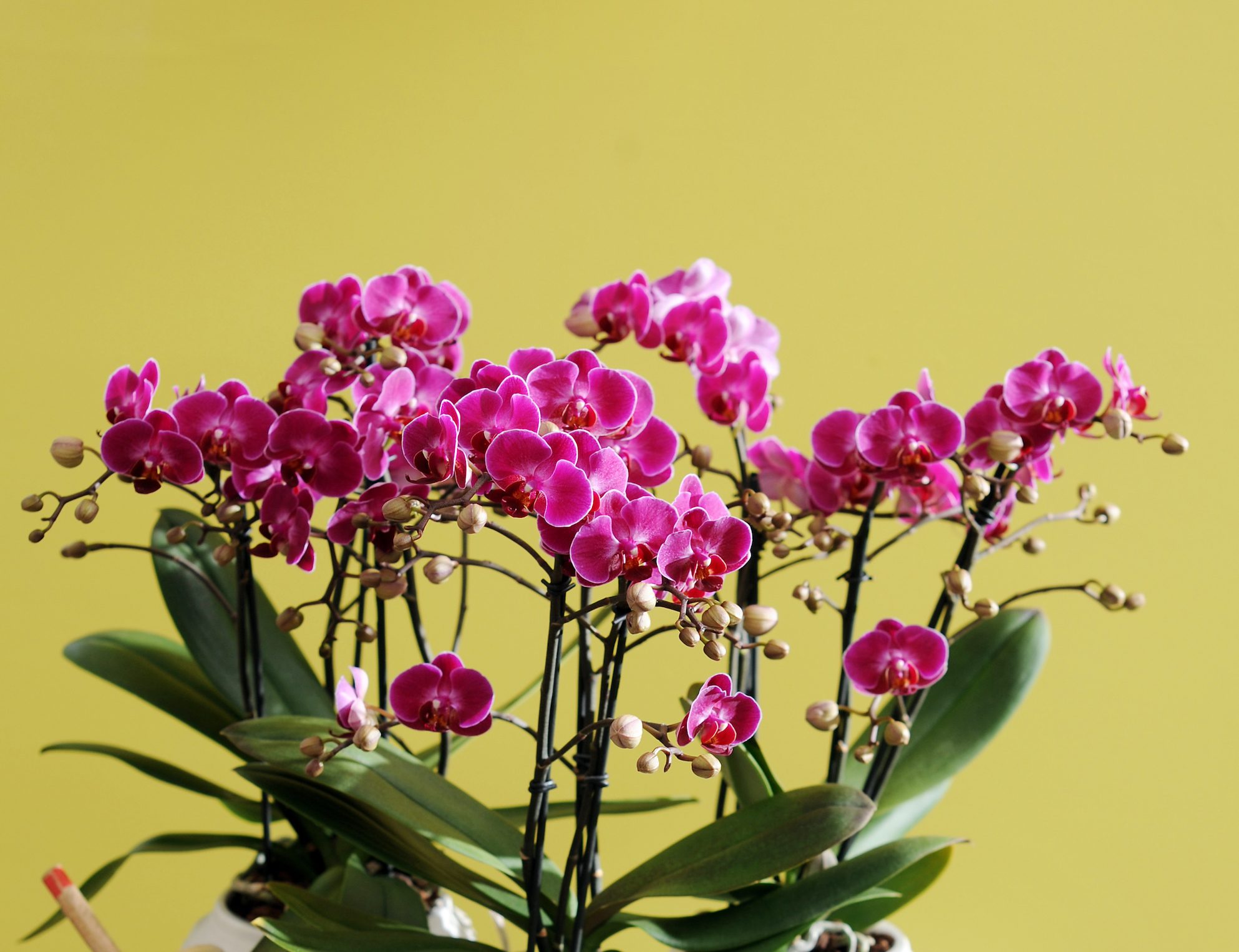 As a cut flower
You probably know the orchid as a plant, but did you know they also do well as a cut flower? Some florists sell them, but you can also cut the flowers from a plant yourself. To do this the right way and to enjoy them for as long as possible, we have a few tips for you in this article.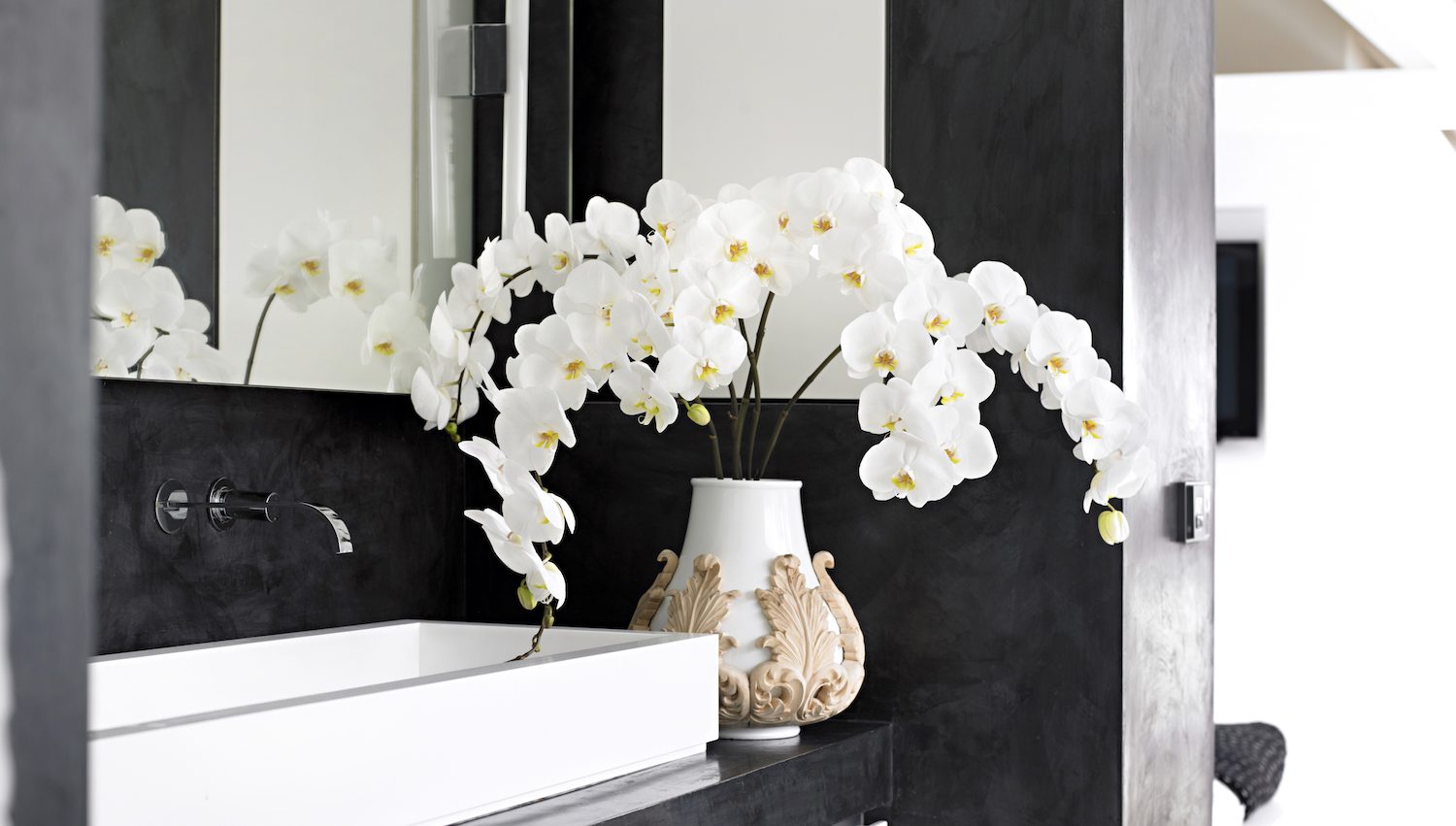 Need more inspiration? See this Pinterest board, filled with ideas for interior decorating with orchids!