Have you ever heard of Manta More orchids? These beautiful flowers radiate class and are very elegant. What makes them so "different" from the well-known phalaenopsis orchids to which this series belongs, is the so-called large lip of the flowers.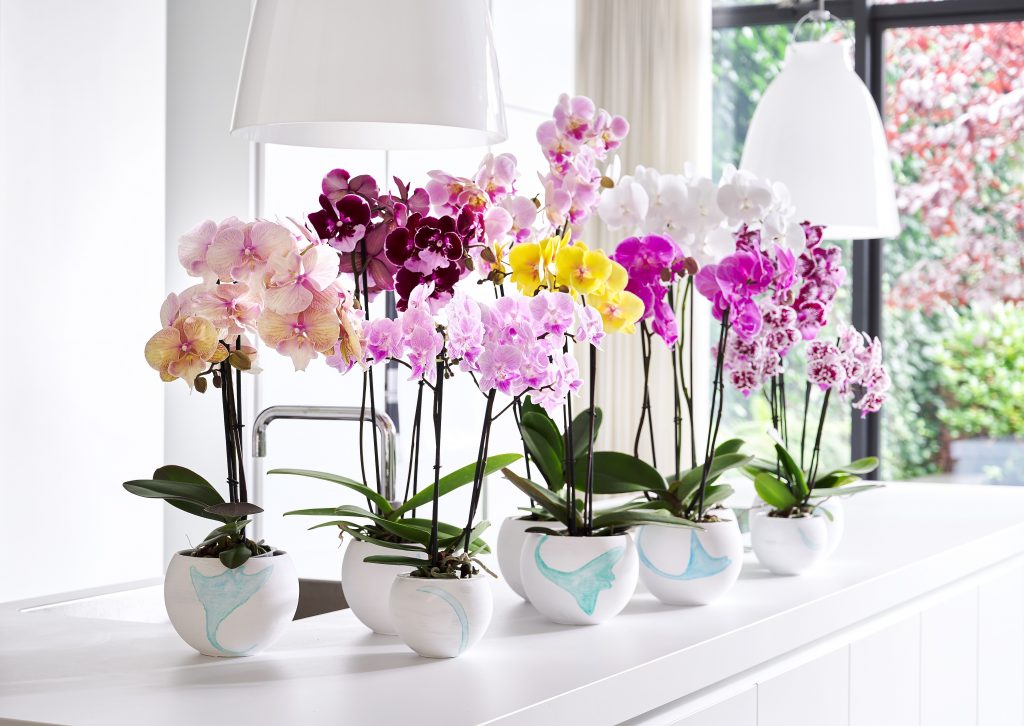 The lip is a reshaped petal that is clearly different from the other petals in size, shape, structure, colour and/or drawing. It is not without reason that these kinds of orchids can also be seen on the shop floor under the name 'Big Lip'. The lip of the Manta More is large, which makes the appearance of the orchid impressive. It is more powerful, more open and flatter; a plant with a confident look. In short with Manta More, More Manta! 
And if you look closely, you can see that the flowers that the flowers of the Manta More species have a one-on-one silhouette with the graceful Manta rays. Manta More owes its name to these tropical animals. Like the rays, they are large, bulky and powerful, yet graceful and elegant. 
The flowers bring atmosphere, a homely feeling and are stylish in any house: whether you have a retro, industrial, rustic or design interior. By bringing this beautiful plant into your home you can give the "finishing touch" or a new impulse to your interior. There is a wide variety in varieties and colours, so there is a variety for every taste!