Recently, we wrote about the 3 style trends for 2020. These were compiled by trend watcher Aafje Nijman, together with Tuinbranche Nederland, iBulb, and Bloemenbureau Holland. In 2020 it's all about tranquility, diversity and imperfection. In this blog we'll show you how to apply the three style trends for 2020 in your garden.
Also read: 3 interior style trends for 2020: tranquility, diversity & imperfection
3 style trends for 2020 in your garden
Inner Retreat
Style trend Inner Retreat revolves around hyperpersonal products and stimulation. It won't surprise you that this leads to a quiet and serene interior. An environment in which de-stressing and charging are central. The monochrome palette in the interior gives us the feeling of security and safety, which results in a place where we feel like we can keep out the crowds.

Inner Retreat also has a protective character in the garden. Planting is used as a buffer between the inside and outside world. The design in the garden is soft and airy. Just like in the interior, there is extra attention for plants with a medicinal effect in the garden. The sense of protection is further emphasized by soft grasses, a vibrant biodiversity and round shapes.
Examples of this are a milk glass made into a vase, with a serene and delicate bouquet of an orchid and waxflower. Or you can hide a fern or Aloe Vera and thus protect it in a 'cage' made of plastic or transparent textile.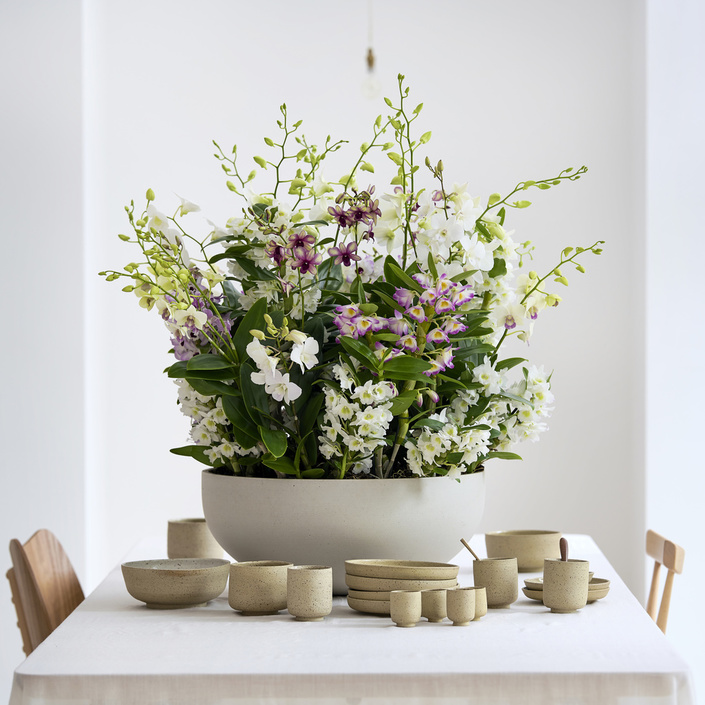 Blended Cultures
Blended Cultures revolves around inclusiveness and diversity. In the interior this leads to a mix of folklore influences and different ethnic backgrounds. The result is a collection of products with a traditional and industrial character. Cheerful, warm, colorful, colorful, eclectic.

This style trend has an inviting character in the garden. The colors from nature are alternated with bright accent colors. There seem to be no boundaries between the different continents from which the garden got its inspiration.
Examples of this are rattan lounge chairs on colorful kilims, with a background of exotic and native flowers and plants. Or a rattan garden set that's embraced with coarse knitwear, and plant pots that are dressed with a colorful jacket made of wicker.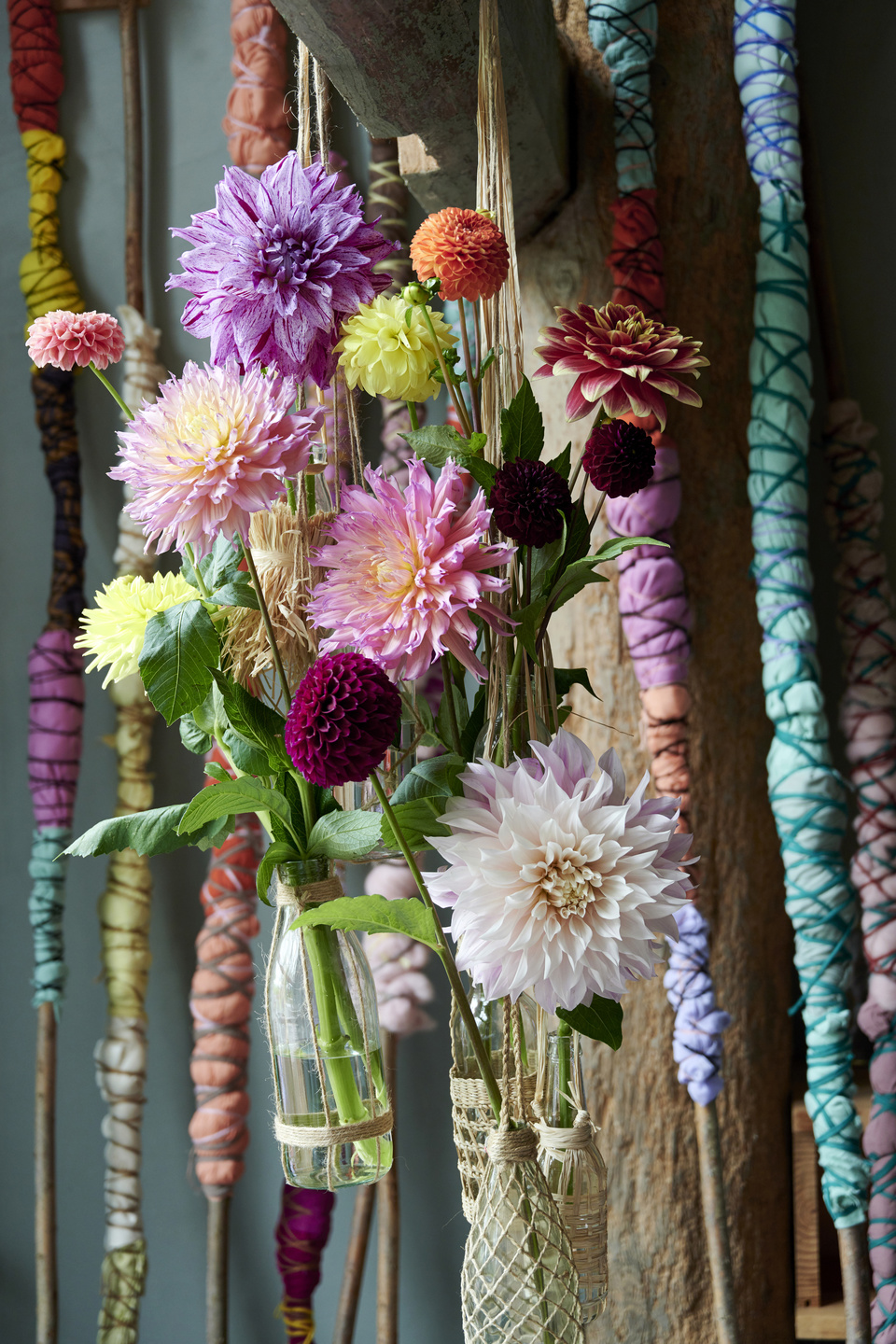 Street Savage
Street Savage revolves around authenticity and rawness, and is characterized by great style influences from the 1970s, graffiti, facade lettering and structural materials. Where 'real' and 'art' alternate as easily as natural and painted green material. Street culture is emphasized by slogans or signal lines that attract attention.

In the garden, Street Savage also has such a distinct character. Due to a lack of rules, the possibilities are endless. Recycled materials can be combined with all kinds of different materials. Hard elements interspersed with signposts. You can find plants in unexpected places, for example next to the plant pot or in the rain gutter.
An example of this is a plant pot painted with signal stripes in white, black and yellow, filled with bright and flowering plants such as a sunflower. Or a vase of residual rubber or old tins painted in graffiti style, perfect to place in a bouquet with painted leaves of monstera, large feathers and exotic bloomers such as anthurium.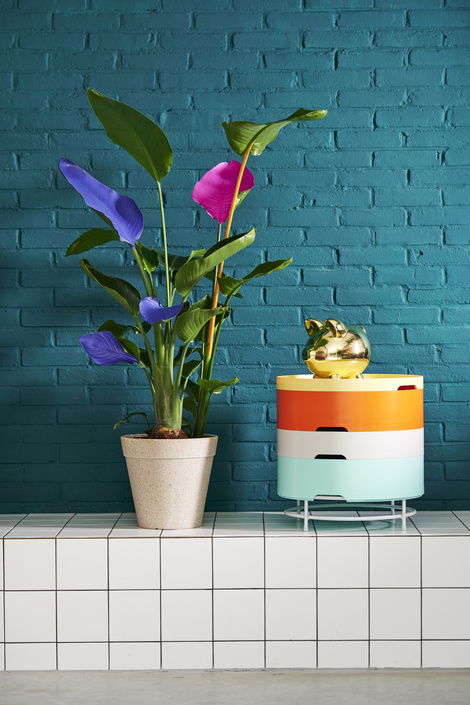 Also read: This is the Flexa trend color of 2020: Tranquil Dawn