Looking for original ways to style an orchid at home? We have some nice ideas for that! How about upside down? Or as a cut flower? Read on to get some new inspiration!
Also read: Where to buy orchids online and in stores
Original ways to style an orchid
Upside down
With the Sky Planter, you can hang an orchid upside down. And it isn't just a stylish upside down plant pot, it's also very handy. The pot contains a Slo-Flo irrigation system, which provides your plant with water for up to two weeks at a time. Ideal for people who often forget to water their plants, or for when you go on holiday!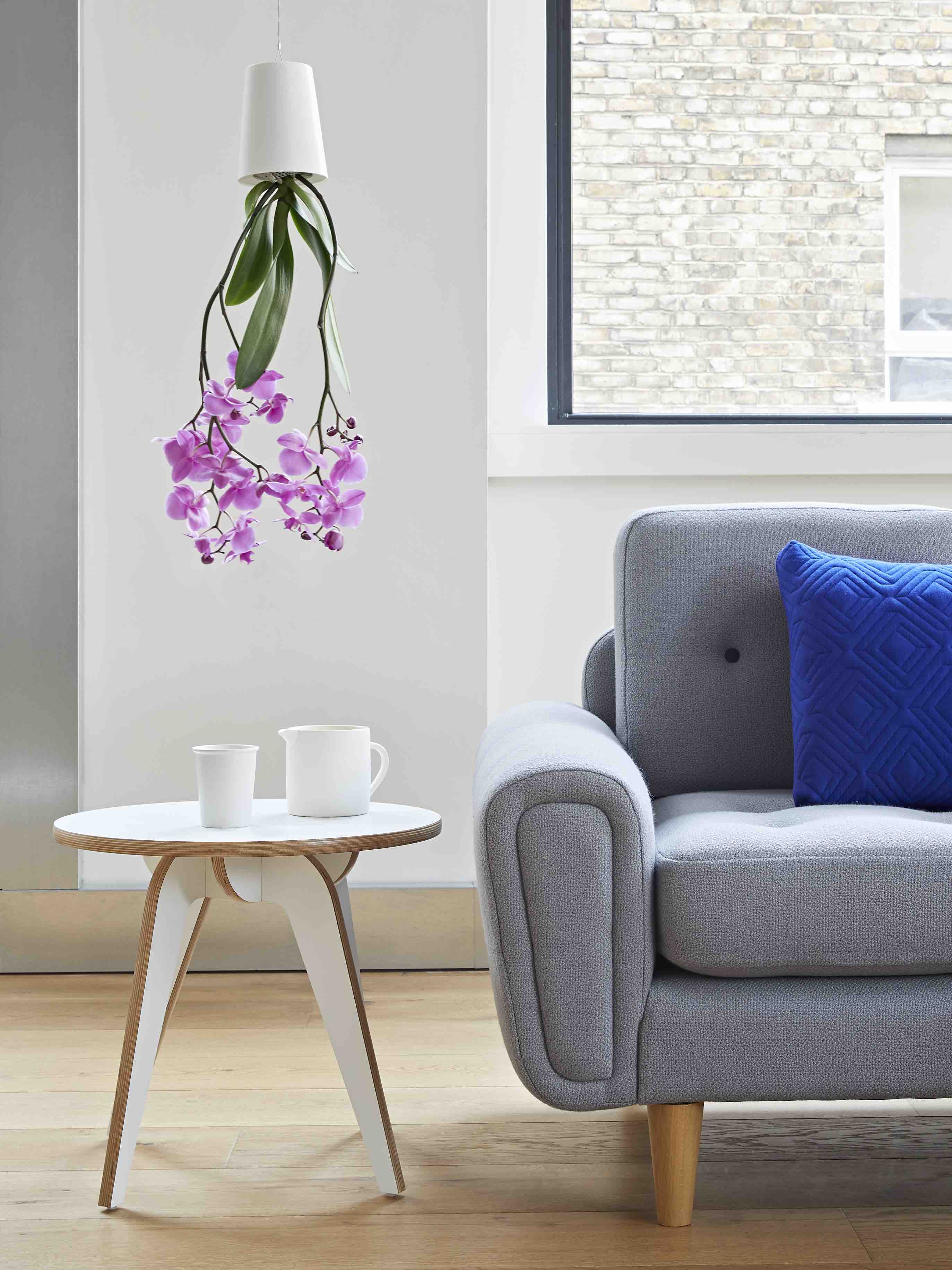 In a kokedama
Kokedama is a form of Japanese garden art, and literally means: moss ball. The roots of a plant are wrapped in moss. A plant that's very suitable for this, is the orchid. This plant has air roots to fuel food, and the plant pot is actually only necessary to be able to put it down. You can buy them ready-made in the store, but it's also very nice to make one yourself.
Also read: DIY: how to make a kokedama with an orchid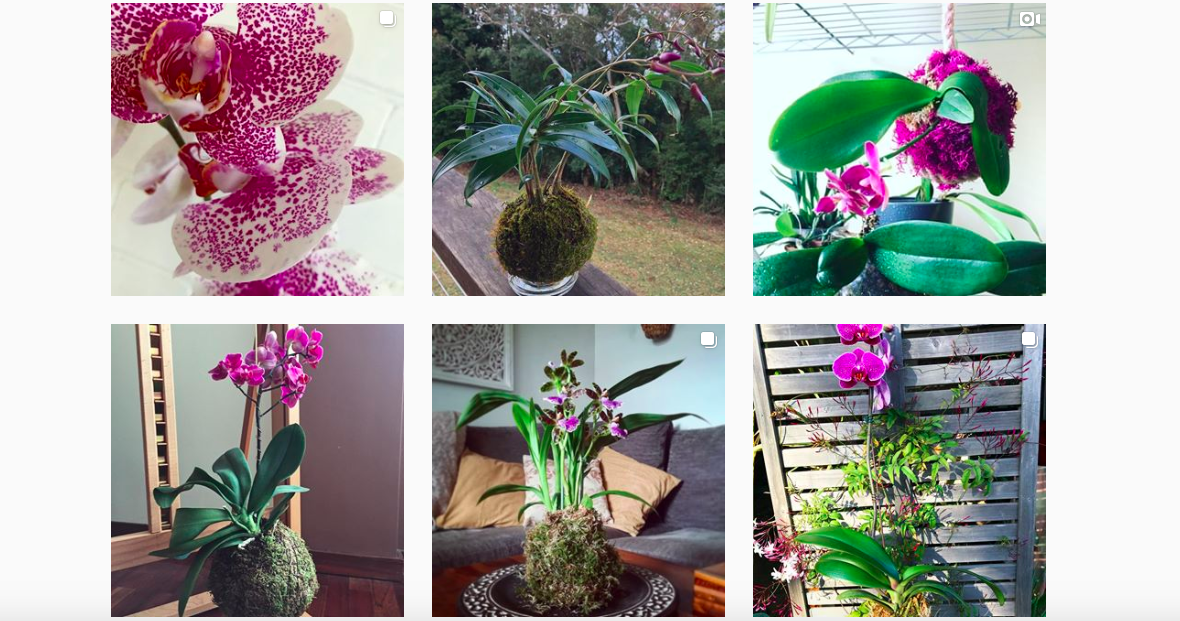 In a planter
Nowadays there are very nice planters for sale, that are made especially for indoor use. Place a number of orchids in it and voila: a super original way to style an orchid!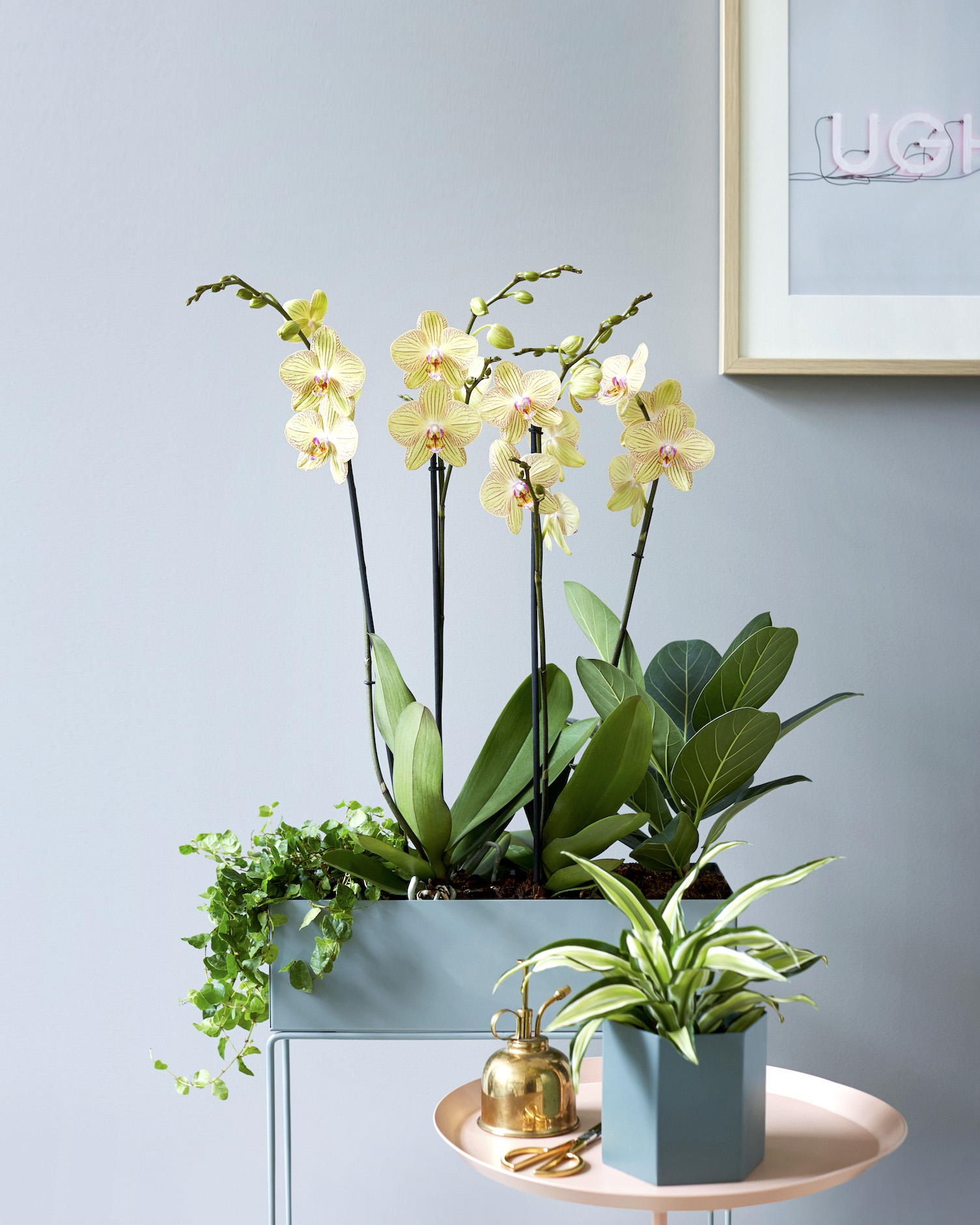 An orchid as a cut flower
You probably know the orchid as a plant, but did you know they also do well as a cut flower? Some florists sell them, but you can also cut the flowers from a plant yourself. It's best to wait until the flowers are at their best; usually about two days after they started to bloom. Use a clean knife and cut the flower stem all the way at the bottom; the stem must be as long as possible. Make sure you cut the stem diagonally, because that way it can absorb enough water.