At the beginning of November, Stolk Brothers introduced the new spectacular Anthurium Livium at the Royal FloraHolland Trade Fair – the leading exhibition for floriculture. It was the scoop of a completely new generation in pot Anthuriums; a unique result of many years of breeding. The this next generation plant fits perfectly in the botanical trend. In this article we'll tell you more about it and explain how you can win creative prizes!
Also see: Anthurium plant care: 4 tips
Anthurium Livium
The Anthurium Livium has red and white striped flowers. It looks like a pinstripe has been applied with paint. The natural drawings and patterns in the bract decorate Livium and give the plant a special appearance. It's real Anthurium Art!
The Anthurium Livium is an air-purifying plant that blooms for a long time and always produces new flowers. It's available in pot sizes 14 and 17 cm. You can find more information about Livium at anthura.nl and stolkbrothers.nl.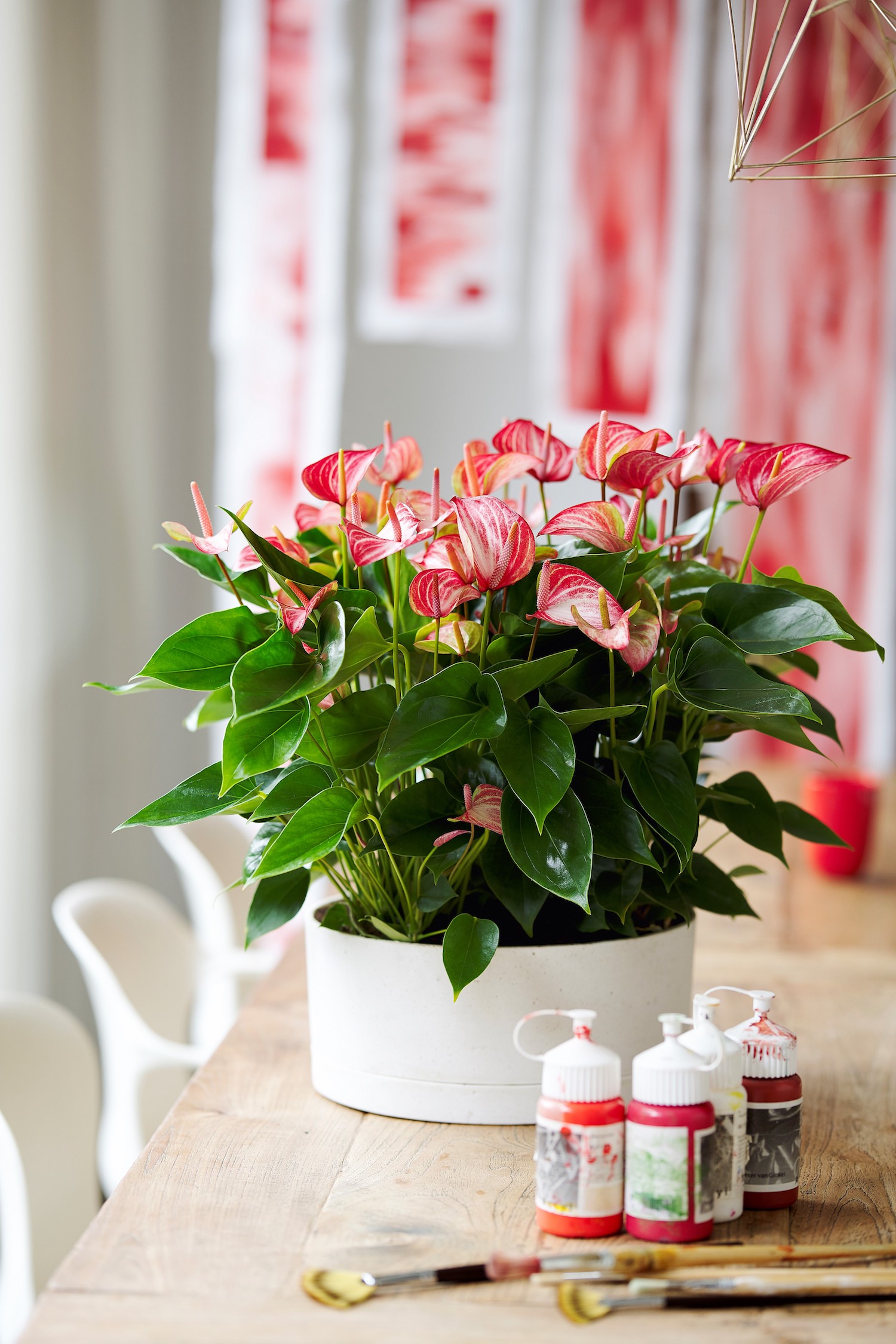 Win
What do you think of, when you think about "Anthurium Art"? Let your imagination run wild, create a beautiful work of art with an Anthurium Livium, and have a chance to win one of the creative prizes! All forms of art are possible, as long as the Livium plant is recognizable. Send a photo of your Livium artwork to livium@anthura.nl. The prices are:
A workshop "Anthurium Art" for you and relations, given by a famous stylist at your own location;
€ 100 (cash) to spend freely on your shop window design / store presentation or office interior;
An original painting of the artistic Livium.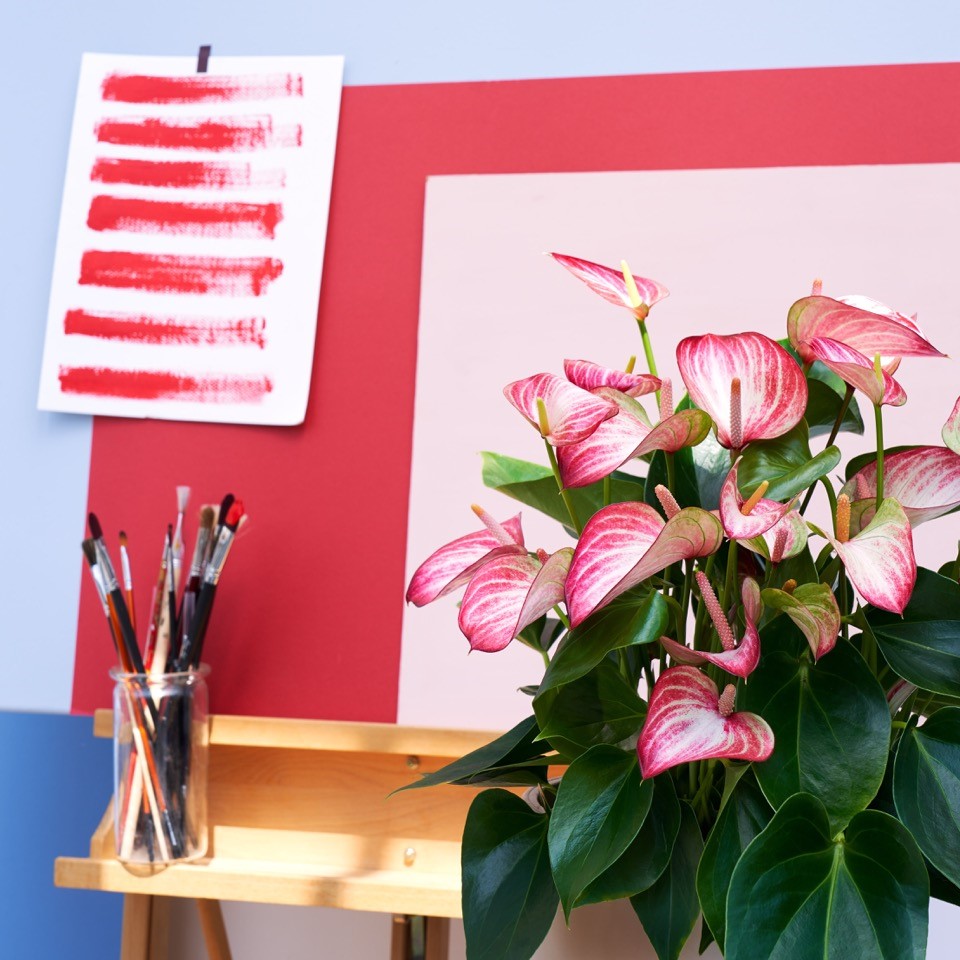 The competition runs until 31 January 2020. The winners will be announced via a newsletter after 7 February 2020.
RULES
The use of the Livium® pot plant is a requirement in the work of art;
When submitting an e-mail, state your name, company name, position and telephone number;
The photo submitted has a minimum resolution of 300 dpi;
The winners are chosen by Anthura and Stolk Brothers;
All submitted content may be used by both Anthura and Stolk Brothers for social media and other on- and offline expressions;
By participating in the promotion, you automatically subscribe to our digital newsletters;
The results are not open to discussion.