Flowers and plants can't get enough attention. They deserve a special spot in your home where they can shine as living work of art. This furniture turns flowers or plants into real eye catchers in your living room!
Special plant table
At first sight you would think a plant on a table isn't quite original. But this coffee table, designed by Timur Subberjean, had something special. There is a special place reserved for a plant. Because of the beautiful carvings around this spot the attention is immediately drawn to the plant.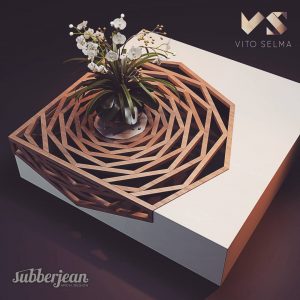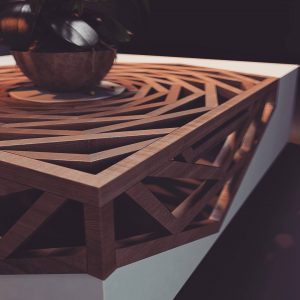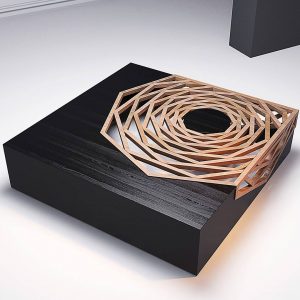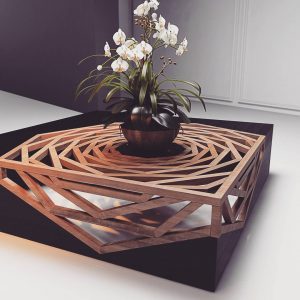 Foto's: Timur Subberjean
A flower arrangement in a closet
Of course, we don't mean behind closed doors, but in a beautiful alcove, like in this special wall unit designed by EIKplan Architects. This closet is not only impressive because of the massive amount of storage room, which is of course very useful, but even more because of the wooden alcove in which a flower arrangement are able to shine. Because of the contrast between the wood and the all-white wall your gaze is immediately drawn to the flower arrangement, making sure the beautiful flowers get the attention they deserve.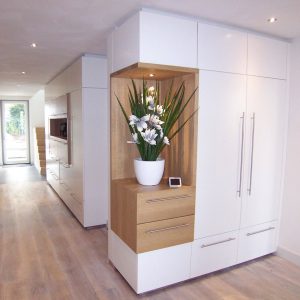 Foto: EIKplan Architecten
Trun it upside down
Turn your world upside down by hanging plants from the ceiling! These sky-planter filled with colorful phalaenopsis is a super nice eye-catcher over your dining table!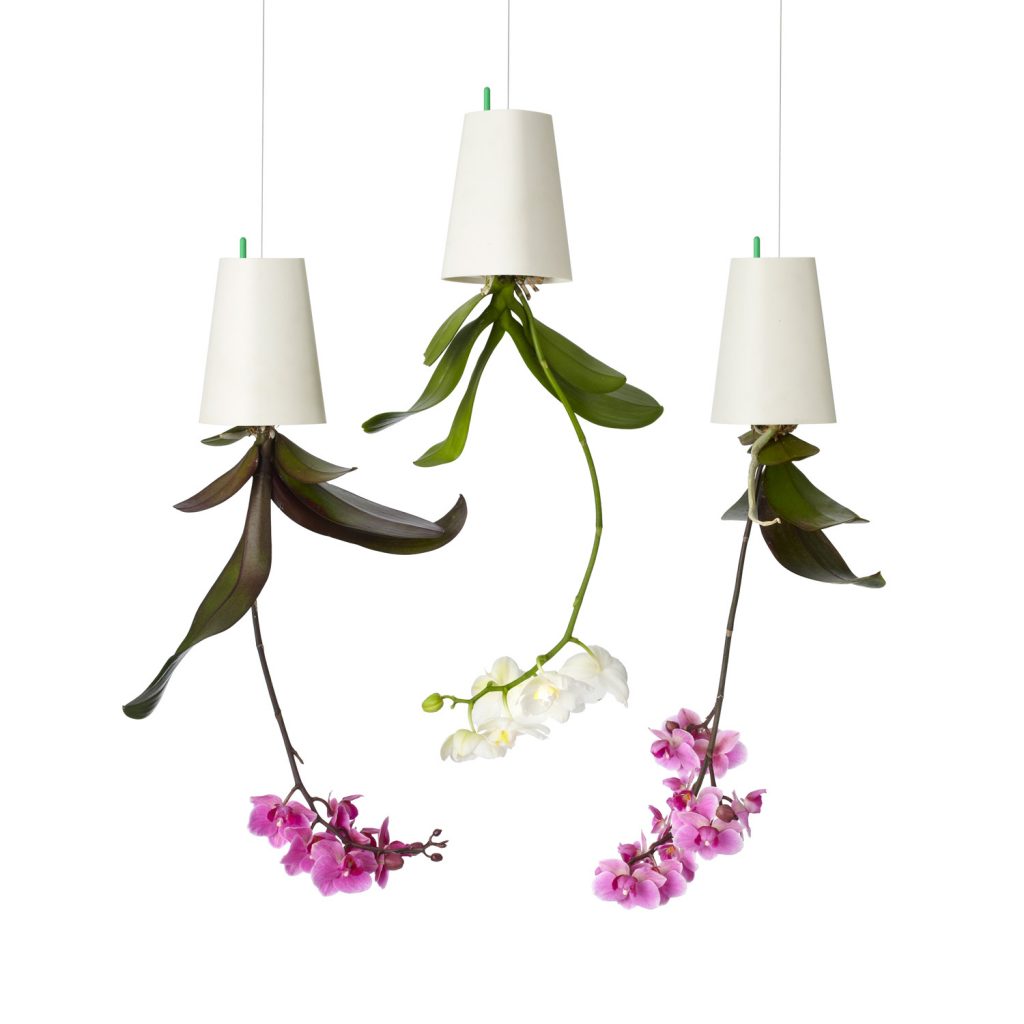 Foto: Boskke Sky Planter
Raise higher
Do you have an empty spot in your living room and no idea what to do with it? If you want to make a floral statement, the Orchid Twister designed by Francois Hannes is the ultimate eye catcher. The more orchids together the better and this way you create a unique eye catcher in your interior.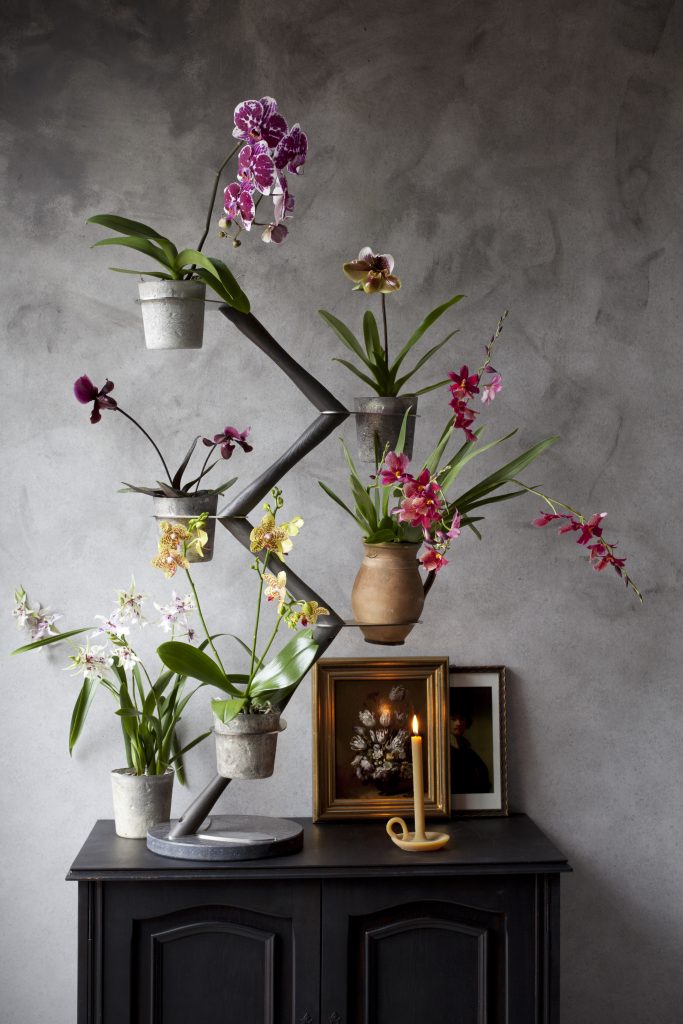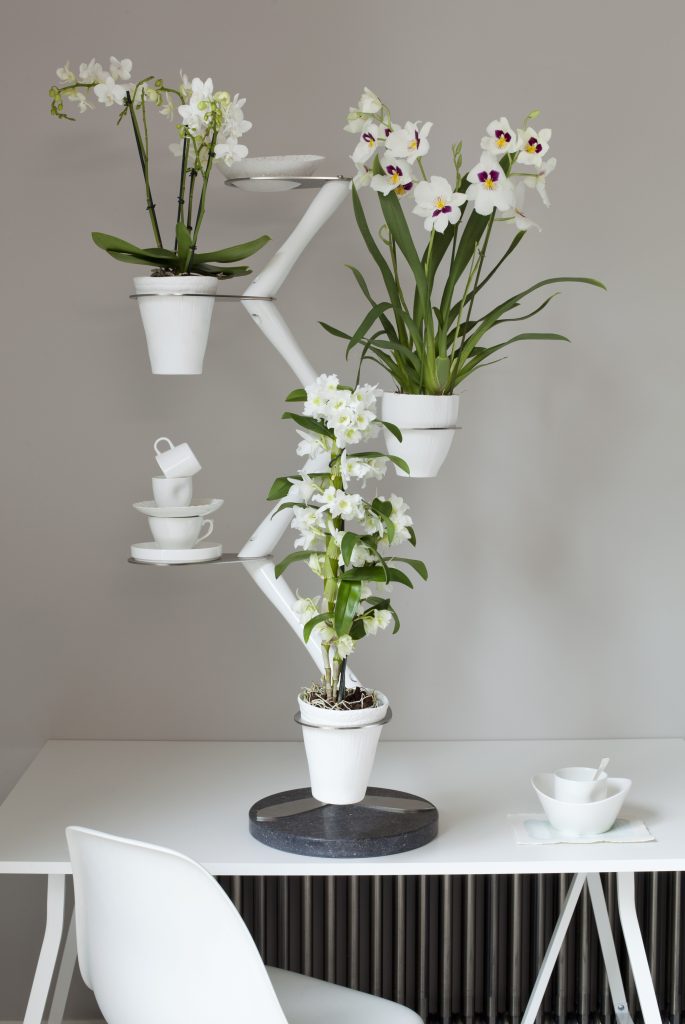 Foto's: artoflife.pr.co
Flowery stairs
Another way to make a floral statement is with this ladder planter. The colours of the flowers will really pop if you dare to pick some pretty purple and pink Phalaenopsis, for example, and put them on a dark ladder against a dark wall.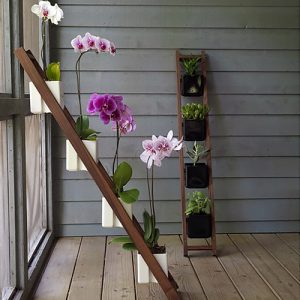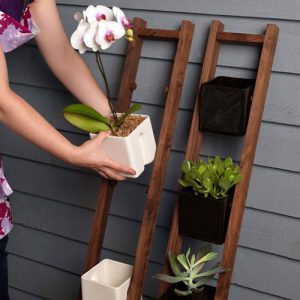 Foto: Unision Kiikku Planter