The Pantone colours of spring and summer 2020 is a palette of 12 colours. A mix of heritage and tradition with colourful and youthful,in which Pantone 18-3513 Grape Compote" is immediately striking. This colour is "a composition of mysterious and mauve tones," as Pantone describes it tself.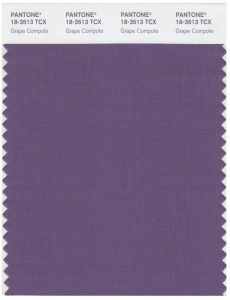 It is striking that also among you, the plant lovers, there is an increasing demand for the colour purple. This not only concerns soft shades of this colour, but also the somewhat heavier and darker purple colours. This brightens things up, it is an original colour and a nice addition to the green plants that you've probably already in your house.
It is a fact that there is enough choice in this colour segment with regard to garden plants, but for houseplants with this colour this is a bit disappointing. In the garden center I must take a good look, but the purple segment proves that there are surely opportunities to brighten up your living room, bedroom, bathroom or any other room in your home with the various shades of purple with different shapes and plant heights. In short, something for everyone!
My house is now flourished with various phalaenopsis plants as below. Which is your favorite?