If you think about an anthurium, you probably immediately think of the red pot plant. In this article we showed you that this houseplant is actually available in many different colors and variaties. And the anthurium can also be purchased as a cut flower! They are available in one color or multi-colored. To inspire you, we put a number of new anthurium cut flower varieties in a row. Place them in a beautiful vase or in a bouquet!
Impulz Anthurium
The Impulz Anthurium can't be resisted. The timeless red ton-sur-ton color is striking and gives elegance and style to this beautiful variety.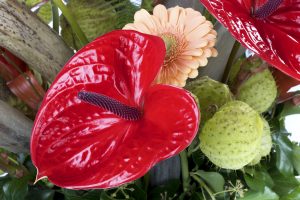 Grand Slam Anthurium
The Grand Slam isn't just an ordinary grass green Anthurium cut flower. This flower reaches the highest level, it's an absolute top player!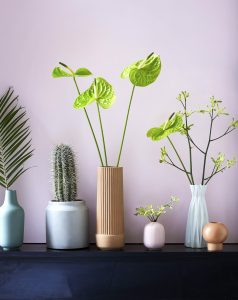 Sun Eye Anthurium
The Sun Eye Anthurium is unique thanks to its color palette. This flowers shines like the sun, so pure and powerful. It's a charming star!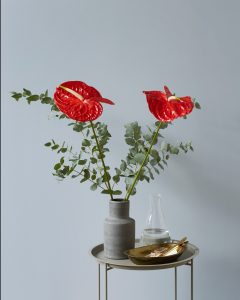 Which of these new anthurium cut flower varieties is your favorite? Also see: 7 care tips for anthurium cut flowers and pot plants