Friday March 8 is International Women's Day. A day that has been introduced to draw attention to topics such as equal payment, economic independence and sexual violence. Despite the fact that this day isn't necessarily meant for giving presents, it is a good day to express your appreciation for the special lady in your life. That's why we collected 5 sweet gifts for plant lovers, to surprise her.
A houseplant
Plant lovers are always happy with a new plant, so that's an easy one. But if you want to be original, think of an anthurium. This is a popular houseplant with lots of green and color. Because of its origin and unique heart-shaped flowers, the anthurium symbolizes exotic beauty. It's available in classic red – the color of love – but also in white, pink, apricot, violet or even green and chocolate brown.
Dit bericht bekijken op Instagram
A plant pot
Just as you can never have enough plants, you can never have enough plant pots. You can find them in the most diverse variants. And even if all the plants in your home already have a nice plant pot at the moment, it's also nice to change them one in a while. With a small change like this, you'll create a big difference!
Also see: 5 stylish indoor flower pots
Plant workshop
Throughout the country plant shops organize planting workshop. It's the perfect place to learn more about plants and their care! Have a look at this list of urban plant shops, or look for a plant shop in your area and ask if they also organize workshops.
A plant mister
A plant mister humidifies plants and keeps them dust-free. Check out this nice glass version of Sass & Belle, for example.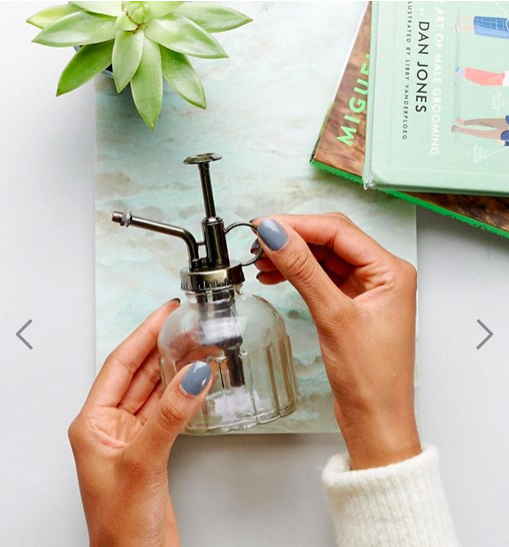 Take her to a plant shop
Do you still find it difficult to find a suitable gift? Take her to a plant shop and let her choose something herself! Success guaranteed, because you'll have quality time together and she gets a plant or something that has to do with it. She'll love it.
Also see: The 5 most extraordinary urban plant shops in The Netherlands