As a plant lover you probably have a huge amount of plants at home, and you want to exhibit them in the best possible way. Nowadays there are so many options to do so, such as a stool, planter, macrame plant hanger, and so on. But the old-fashioned flower pot still does its job very well too! And you can find them in a lot of diverse variations. To help you, we listed 5 stylish indoor flower pots, in different price ranges. Gift-inspiration for the upcoming holidays, anyone?
Flower pot with reliëf
This grey flower pot is made of earthenware, with a relief in graphic pattern. The dimensions are: 19.5 x 19.5 x 16.5 cm and the price is: € 19.95.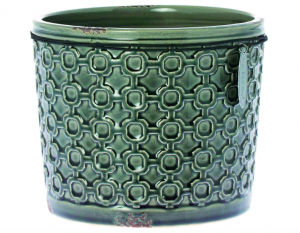 See through flower pot
This is a real eye-catcher! This flower pot entirely consists of clear glass, so that you can see nature do its work. It's very nice to exhibit the roots of an orchid, for example! The pot consists of two parts, and has an opening in the top so that the plant is able to breathe. Price: € 69.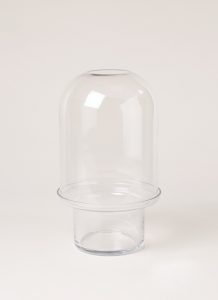 Ceramic flower pot
This cute flower pot is made of glazed ceramics with a mottled black and white pattern. It's 9.5 cm high, and the diameter at the top is 12 cm. Price: € 9.95.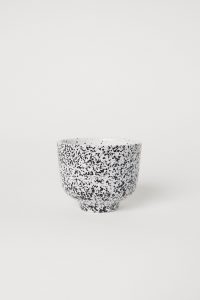 Metal flower pot
This metal flower pot has a cool rusty effect at the top. It's 9 cm high, and the diameter at the top is 12 cm. You don't have to think twice about this one, because it only costs € 6.99!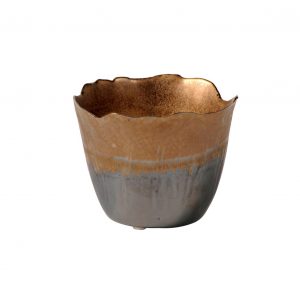 Stripes
Do you have a thing for stripes? Then this black and white striped flower pot can go on your wish list right away! The pot is made of ceramic, and has a small tapered foot. You can use it as a flower pot, but also as a tealight holder. The pot has a size of 15 x ø10 cm and costs € 55.