When you think of an anthurium cut flower or pot plant, you probably think of the red variety instantly. This is the most common anthurium. But did you know this plant comes in a wide range of colors? To inspire you, we've put a number of different anthurium colors in a row. Choose your favorite color or  – maybe even better – a color that you would never choose, and place it as an eyecatcher in your home!
Solid color anthuriums
Solid color anthuriums have one color, just like the red variant. But as said, the anthurium comes in many more colors. There are white, green, yellow, orange, pink, salmon, purple, brown, black, and many more varieties.
Are you crazy about Ultra Violet, the Pantone color of 2018? Then you will love the Utah Anthurium: it's a purple-colored variety that not only has very large flowers, but also has a beautiful plant structure. Or have a look at the smaller Zizou, with purple ribbon-shaped flowers.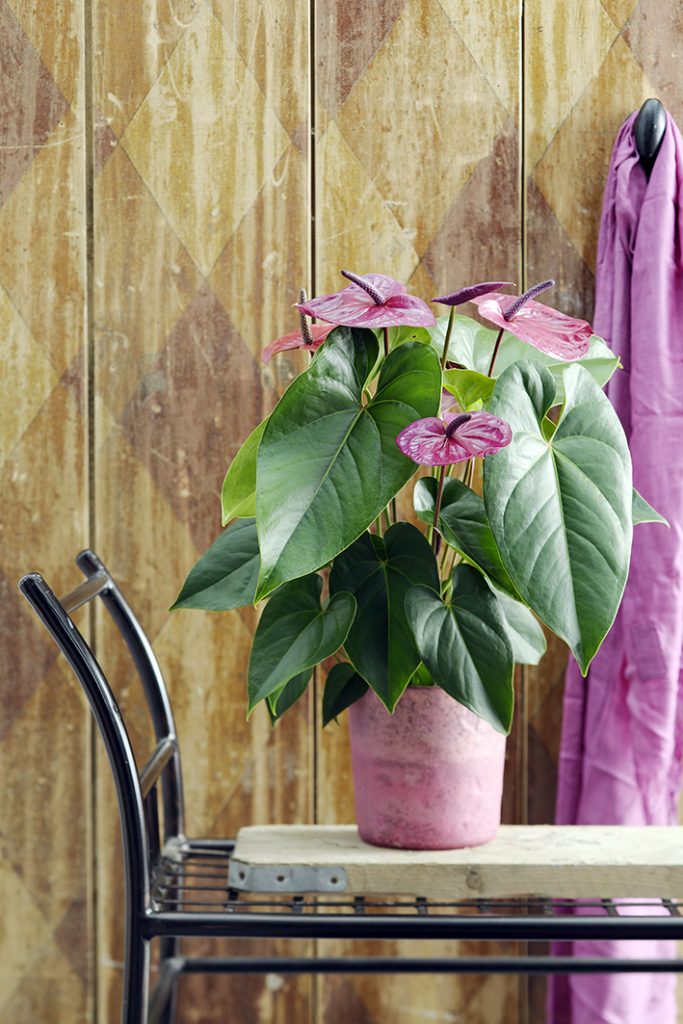 Multi-colored anthuriums
Multi-colored anthuriums have multiple colors, which can create a very special contrast. Have a look at the Exota variety for example. This anthurium potplant has an explosion of color, with four colors in one flower. As the name says, it's a very exotic plant!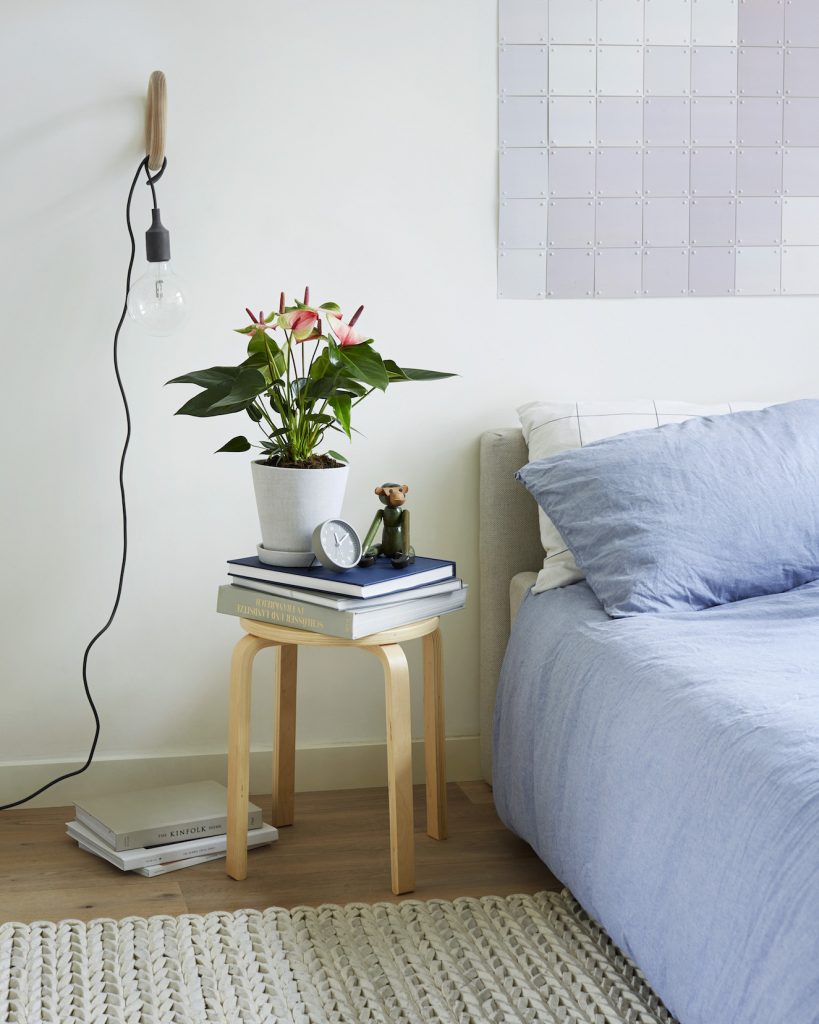 An example of a multi-color anthurium cutflower is the Kaseko variety. The duo-tone flowers have a fresh yellow and green color scheme, with a pink/red lip, which comes back in the color of the flask. It's magnificent!
Which anthurium colors are your favorite? For more information, have a look at this article: The anthurium, the strongest plant ever