Plants are always trendy, but the trends in the world of flowerpots change from year to year depending on the interior trends. Time to spot the latest trends so that our green friends look fabulous the coming months.
Therefore, I visited last week &Trendz, a large fair in The Netherlands where flowerpot and lifestyle brands display their products. The ideal place to discover what the trend is.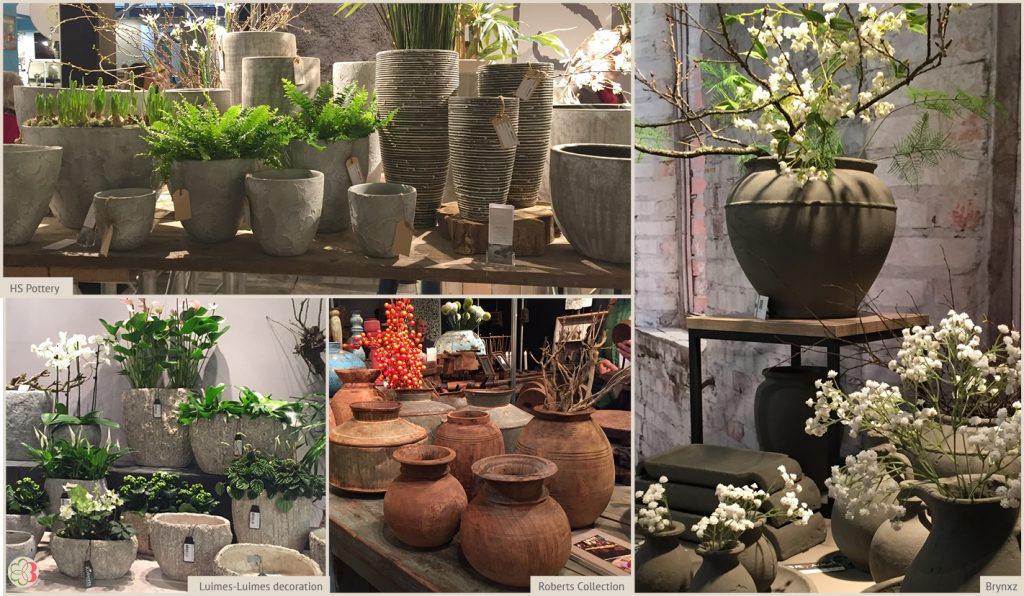 The first thing I noticed is that natural materials, including wood and pottery are hot. Rough finishes are allowed again. This fits superbly with the natural, authentic materials that dominate interior styling for some time now. Sustainability has become an important theme, so it's no surprise that recyclable materials are used such as cork and even paper for pots or vases.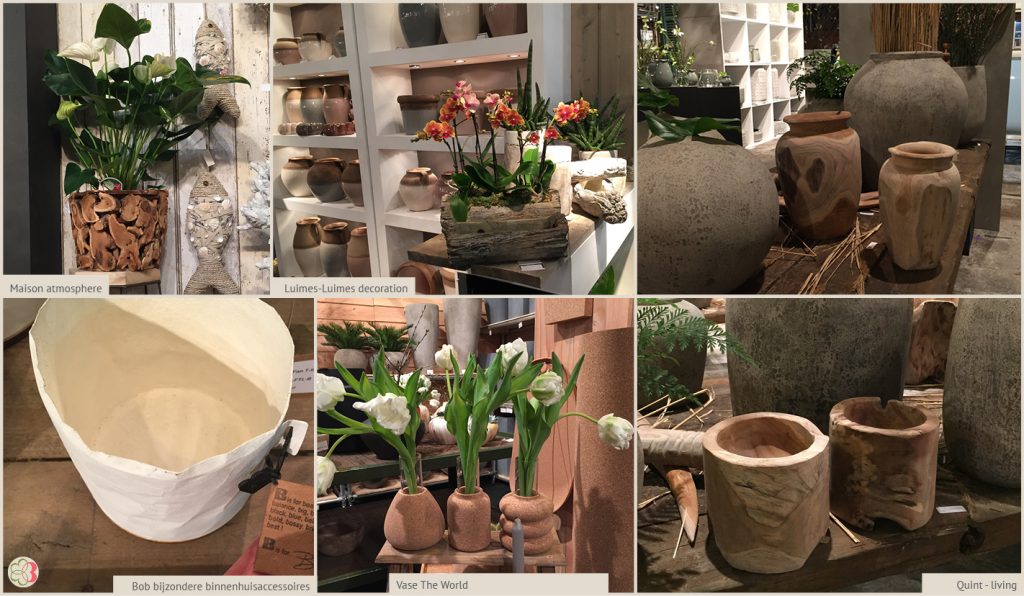 Also large vases of glass are hot for a while, but the newest twist that I  have discovered are vases of glass covered with a kind of suede or some fake fur.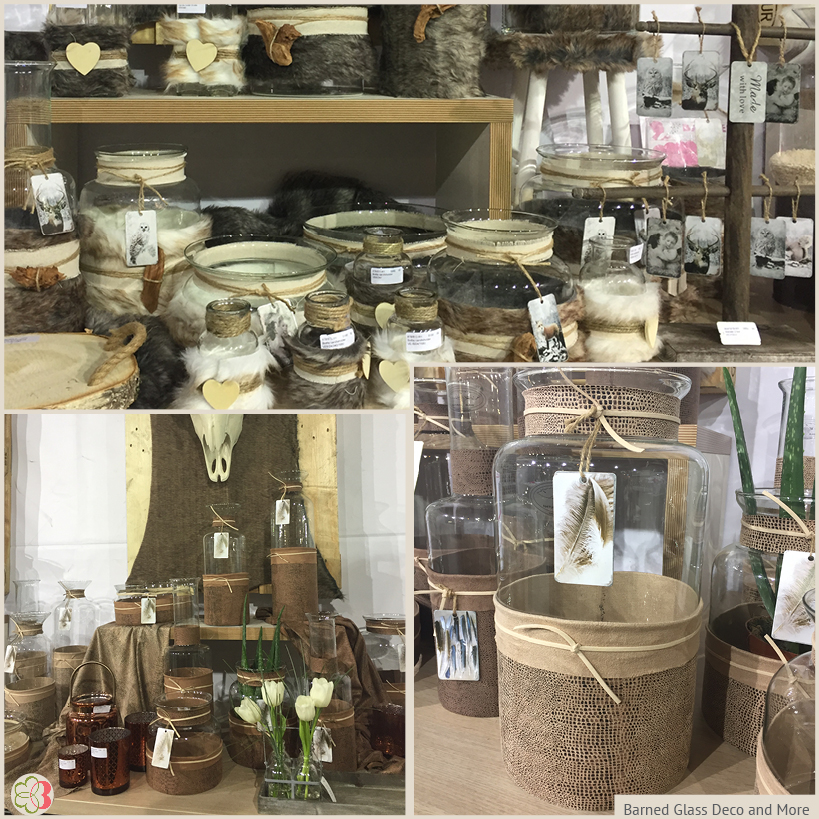 Finally, brightly coloured flowerpots of glass are upcoming for a cheerful accent in your interior.