Plants are the most wanted accessory and bringing nature indoor is becoming more important as a way of life. So it's no surprise that Pantone was inspired by nature and declared greenery as colour of 2017. Let's see how to decorate with this vibrant colour.
Greenery is a refreshing, revitalizing, vibrant green that encourages new beginnings. Illustrative of flourishing foliage and the lushness of the great outdoors.
Greenery is a symbolic colour selection that captures ongoing lifestyle trends in which nature is becoming more and more important. The more occupied we are (yes, admit it you are also always busy), the more we crave to nature.  This movement is reflected by the fact that green is emerging in different aspects of our daily lives like urban planning, architecture, lifestyle and design choices globally. Greenery is now being pulled to the forefront, it is an omnipresent hue around the world, according to Pantone.
Vibrant green
A bright green wall is adventurous and in combination with the botanic prints, which we see around for some time now, greenery comes to life. Personally I think the combination of a brick wall with this bright green colour awesome.

If you're not too keen on the idea of using green in large doses you could use 'just' some green accessories or furniture. And of course some real greenery is a must. For example, some nice lime green Anthurium flowers or some Anthurium leaves or palms for a darker accent.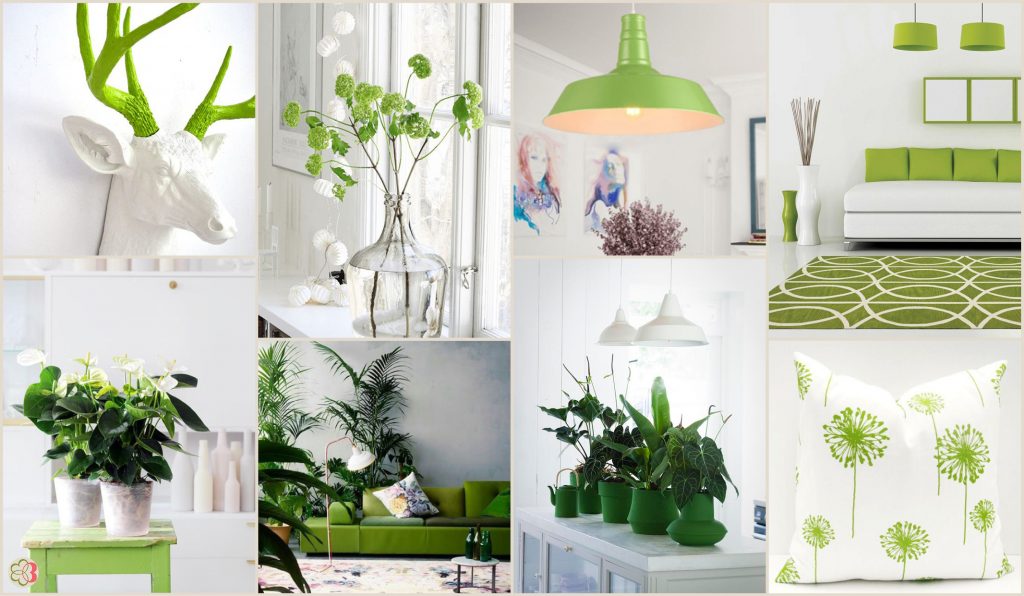 Endless colour combinations
I always thought of green as a tough colour to combine, but this seems not to bad, there are multiple options from a bright up cheering colour palette to terrestrial colours. Let's embrace nature and appreciate the green in our life!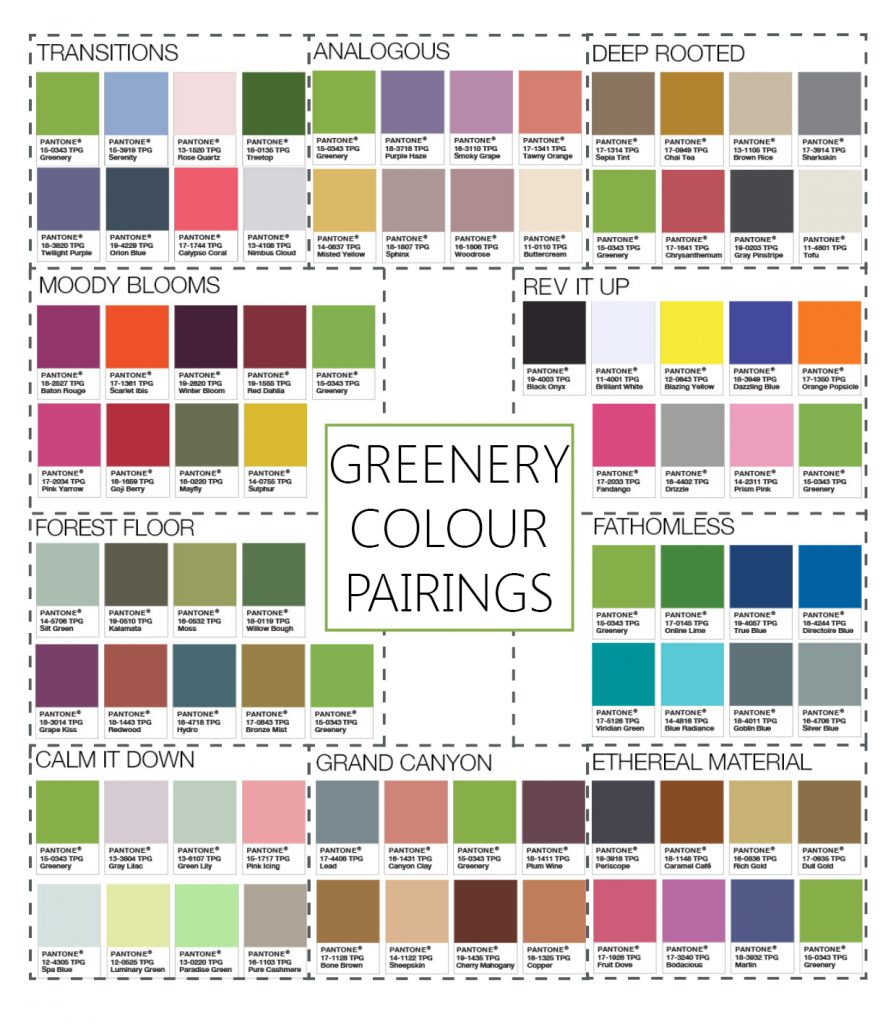 Check pinterest for more inspiration!