It has been cold and grey for a while. Time to beat the winter blues. Colouring your home with a Phalaenopsis is a quick fix. I have asked 6 European bloggers to add some vivid colour to their plant gangs in anticipation of spring!
Colour can do a lot for your mood and is, therefore the best cure for a winter blues. Flourishing plants are the easiest way to add some colour to every interior. And that's exactly what the bloggers did. It's amazing how one orchid can be styled in 6 different ways.
Dutch blogger Susanne of Frivole by Suus, is not short of colours in her stylish home.  She showed that Anthura Stellenbosch looks beautiful against a bright coloured wall no matter what the colour is.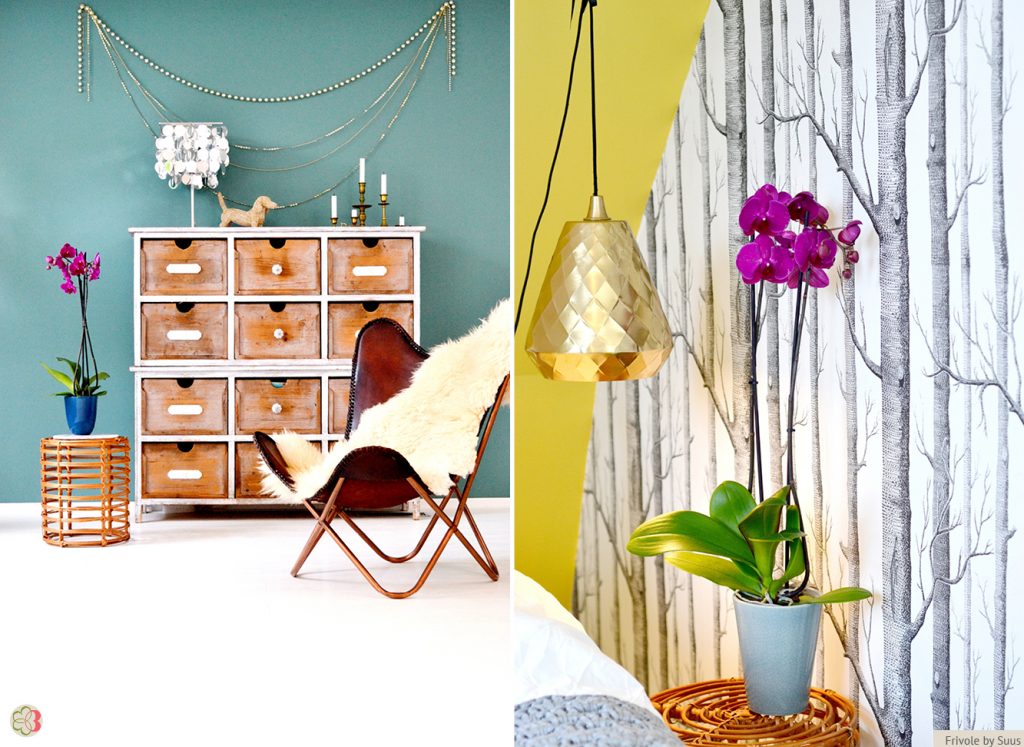 British blogger Lori of Wild and Grizzly pairs her purple Stellenbosch orchid with pops of yellow and a mix & match of other plants and plant pots. Simple, but very stylish. The pots in all these blogs are from Pottery Direct International.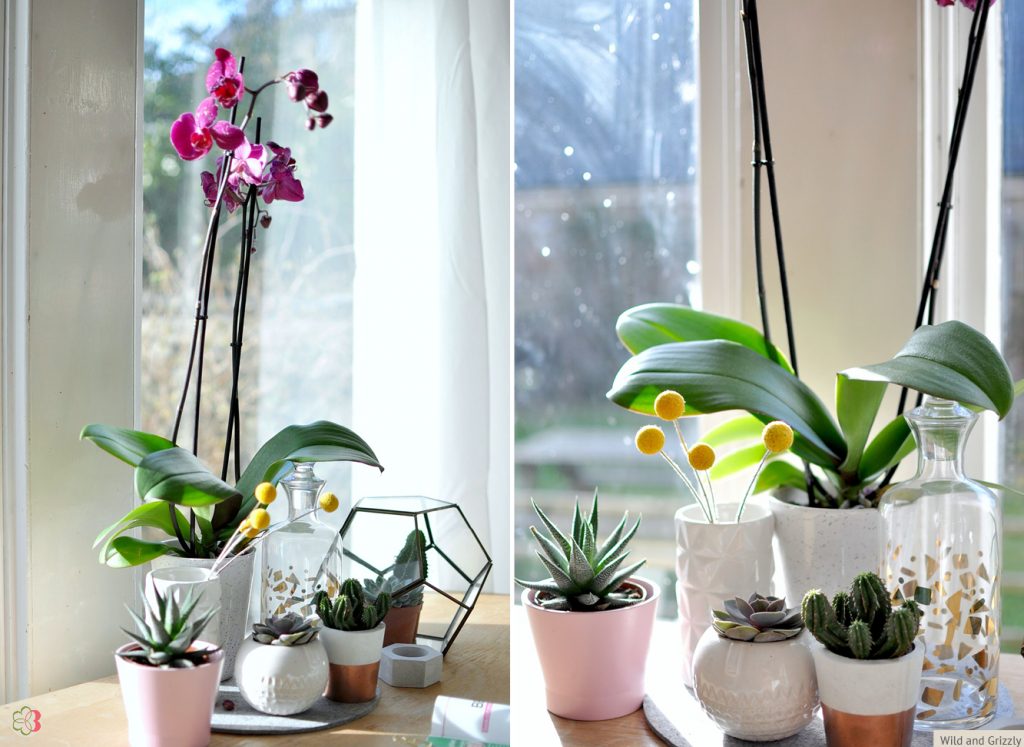 Also the founders of Urban Jungle Bloggers Igor and Judith showed that this Phalaenopsis can be very well combines with other plants.
Igor of Happy Interior Blog created a little and lush tropical garden in his Munich apartment. He matches the deep purple hues of the orchid with soft pink hues of other tropical plants such as the Calathea White Star, an Anthurium, and an Earth Star.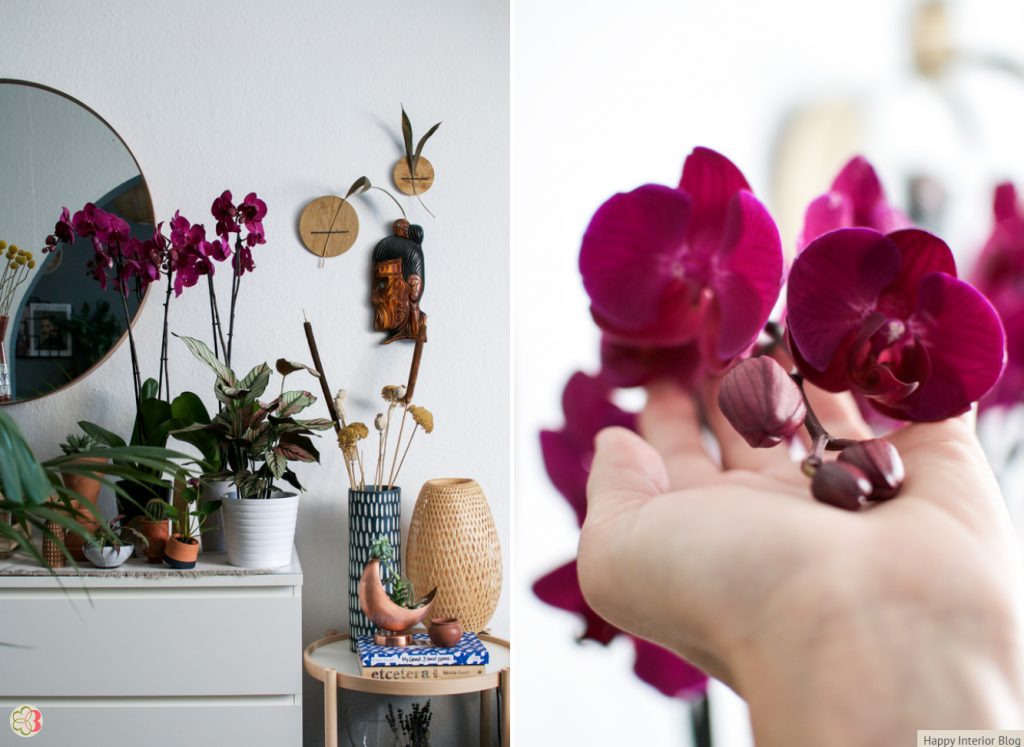 Judith of JOELIX.com features her Stellenbosch orchids in an impressive plant wall installation – a beautiful plant ensemble made up of cacti, succulents, a dotty Begonia maculata and foraged twigs. A wonderful collection of ceramics set a visual highlight in her home close to Paris. The purple hues are ideally matched with soft pinks, greens, and natural hues in a bright and airy setting.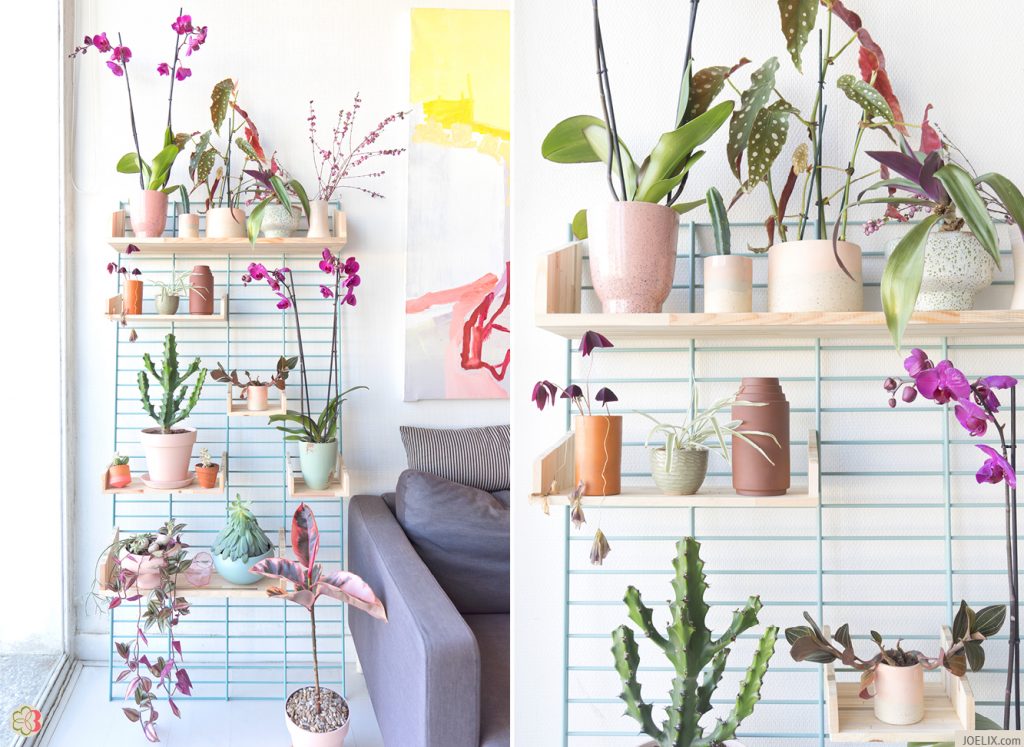 Franco-Italian blogger Ilaria of Un Due Tre Ilaria has a Scandi inspired minimalism interior style with lush plants and the Stellenbosch orchid injects an unexpected vibrancy with her purple colour. We think this is a winning mixture!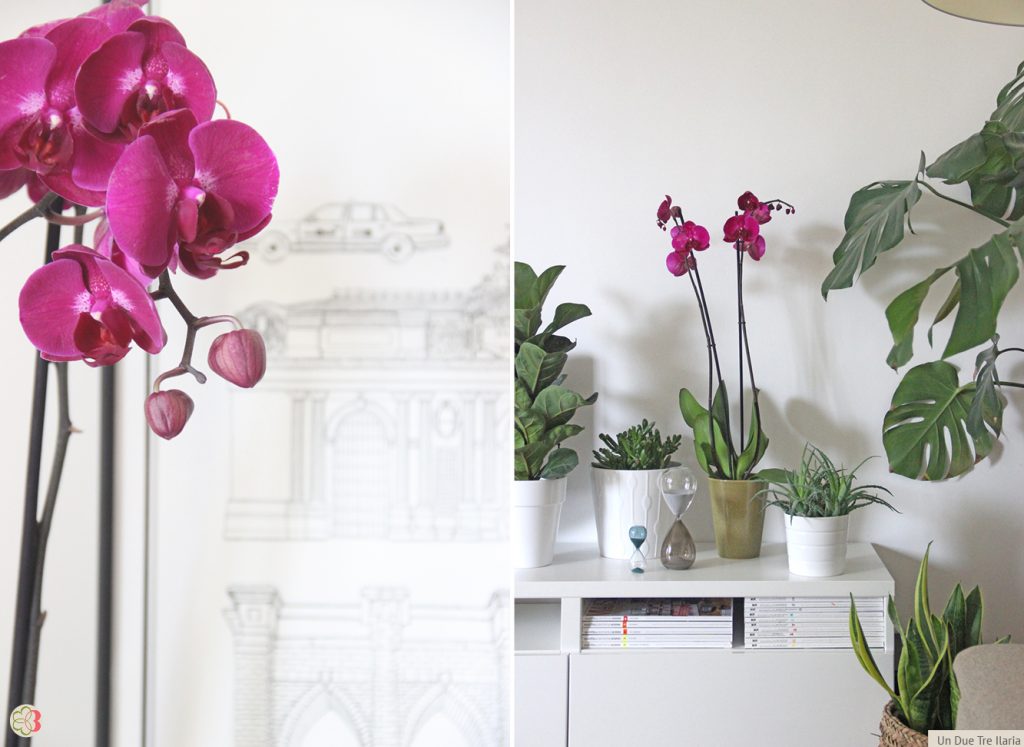 The German blogger Sabine of Azurweiss has a signature style – puristic white interiors accentuated with delicate colours and vintage items. The velvety purple Phalaenopsis brings that splash of colour to celebrate the vibrancy of spring (her framed postcard says 'Waiting for spring' in German).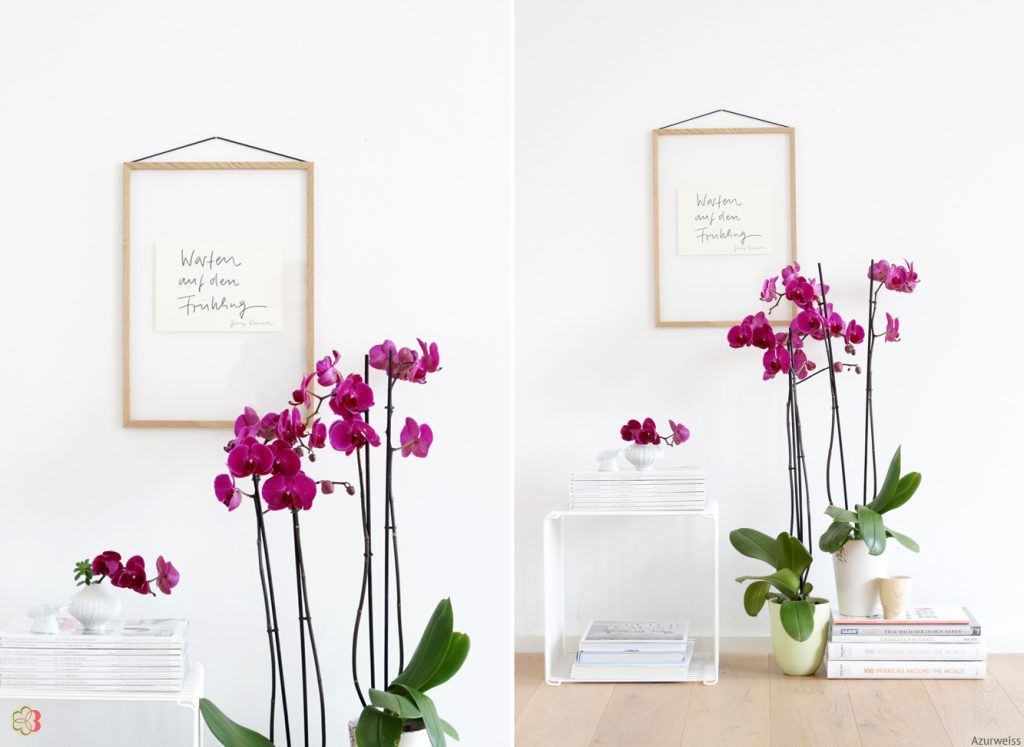 I agree with The Urban Jungle Bloggers that adding a dash of colour to our homes makes the waiting for springtime a whole lot easier.
I have done some styling of my own and can only conclude that this deep purple Orchid also matches great with warm and darker colours and that it reinforces the warm ambiance. With a Phalaenopsis like this everyone can bring some warmth in their interior. Are you stopped to get your first orchid because you're afraid to care for them? Don't be, caring for Phalaenopsis is easy. Watch this short video to get on track and to keep your Phalaenopsis happy & healthy.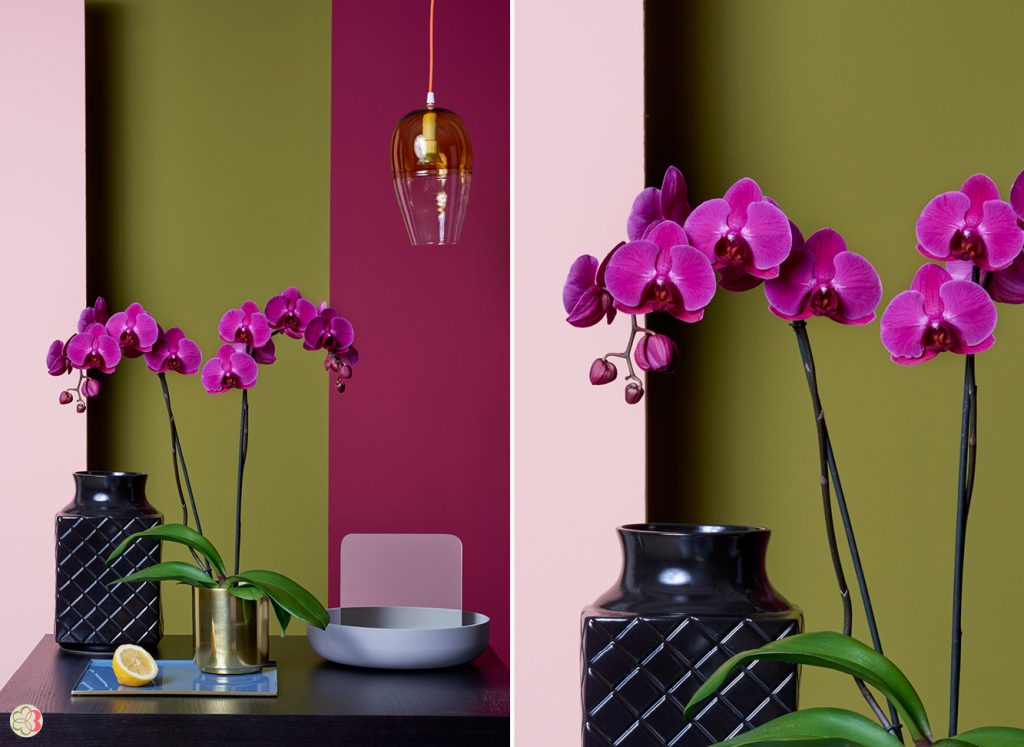 One Phalaenopsis and  so many ways to style it. I love them all. Do you have a favourite?
Parts of this blog has also been published on urbanjunglebloggers.com. Photos: Frivole by Suus – Wild and Grizzly – Happy Interior Blog – JOELIX.com –  Azurweiss – Un Due Tre Ilaria