Temperatures are starting to feel like spring after the freezing temperatures recently. Time to investigate what the new must-haves are for the garden, especially for those shadowy spots that always remain barren. And I have found them: Orchids.

Everyone knows Orchids and I did know that there are unimaginable many varieties, but I didn't know that there are also varieties for in the garden. As an orchid lover I think it's great news that you can bring a piece of the tropics into your own back garden or on your balcony with Garden Orchid. And the icing on the cake is that they are perfect for bringing colour to the most dark spots in the garden.
Orchids grow in all parts of the world, including areas where winters are dominated by moderate to heavy frost. The family of Garden Orchid originate from those species. In the winter the plant starts to hibernate. When they emerge next spring something magical happens: the shoots are propagated. This happens in the same way as with bulbs like daffodils when you let the green alone after flowering. During this period the plant forms new roots under the ground.
There are many different varieties with different shapes, colours and heights, so there will always be one variety that fits your taste. I'm happy to introduce you to this family of Garden Orchid.
Cypripedium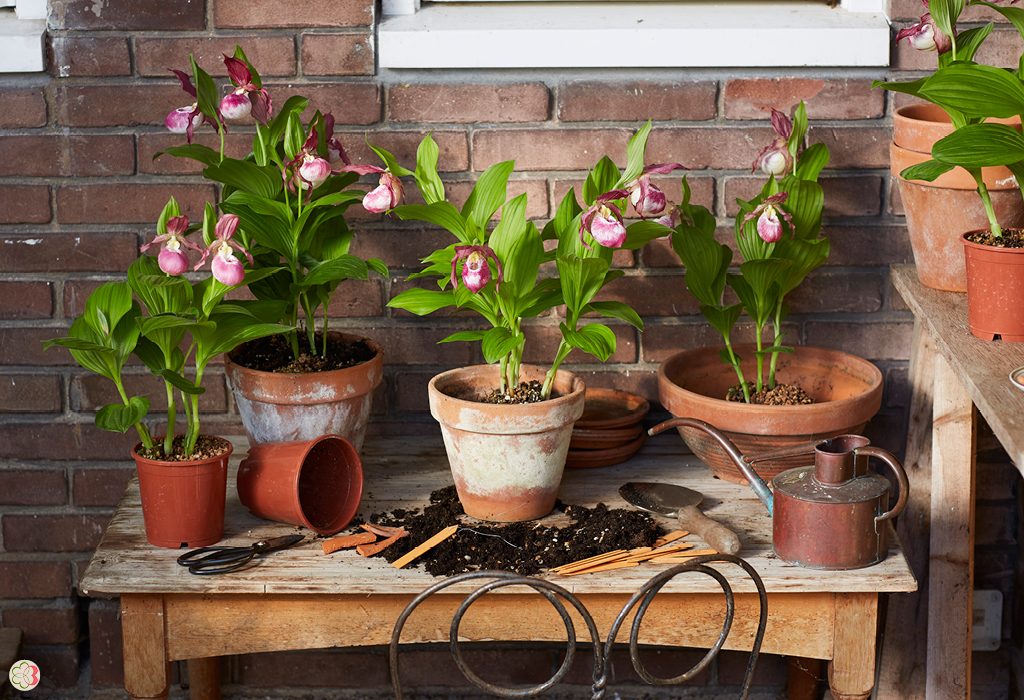 Cypripedium is the king of the frost-resistant Orchids and is able to handle temperatures to-20°C. Originally this Orchid grows only on the northern hemisphere, in North America and North and South East Asia. The special shape of the flowers is responsible for her nickname: Lady's Slipper.
Pleione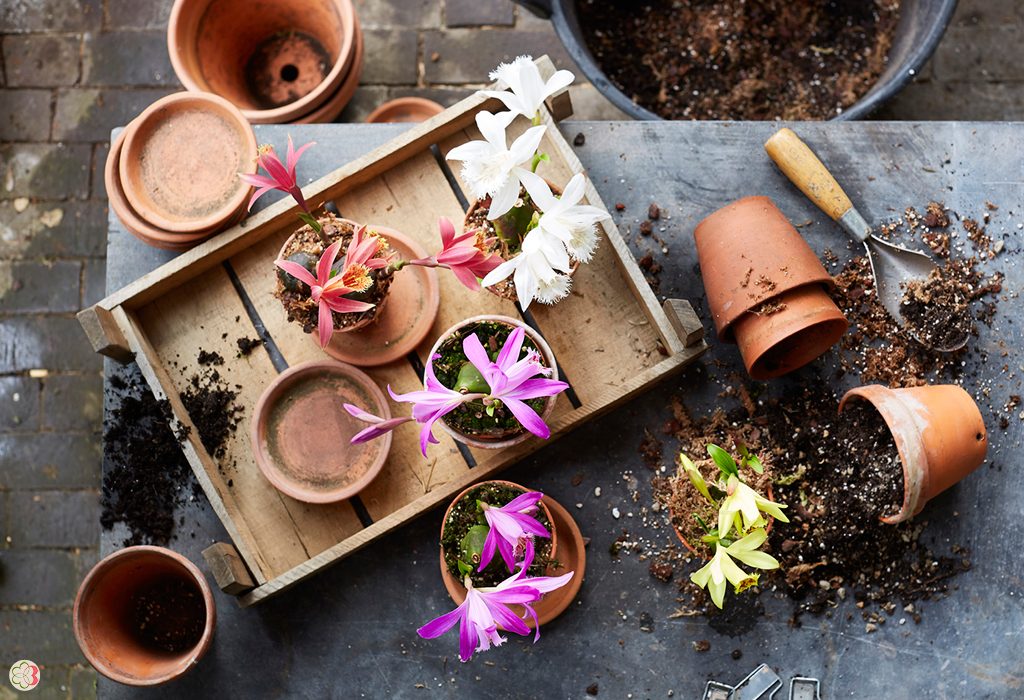 Pleione is a tuberous Orchid with spectacular flowers and is especially common in Southeast Asia. The plant was first discovered in 1825 and now you can also cheer up your garden with this special one that make other plants fade away. You can place Pleione first indoor like you could do with daffodils or tulips and plant it outside after flowering.
Bletilla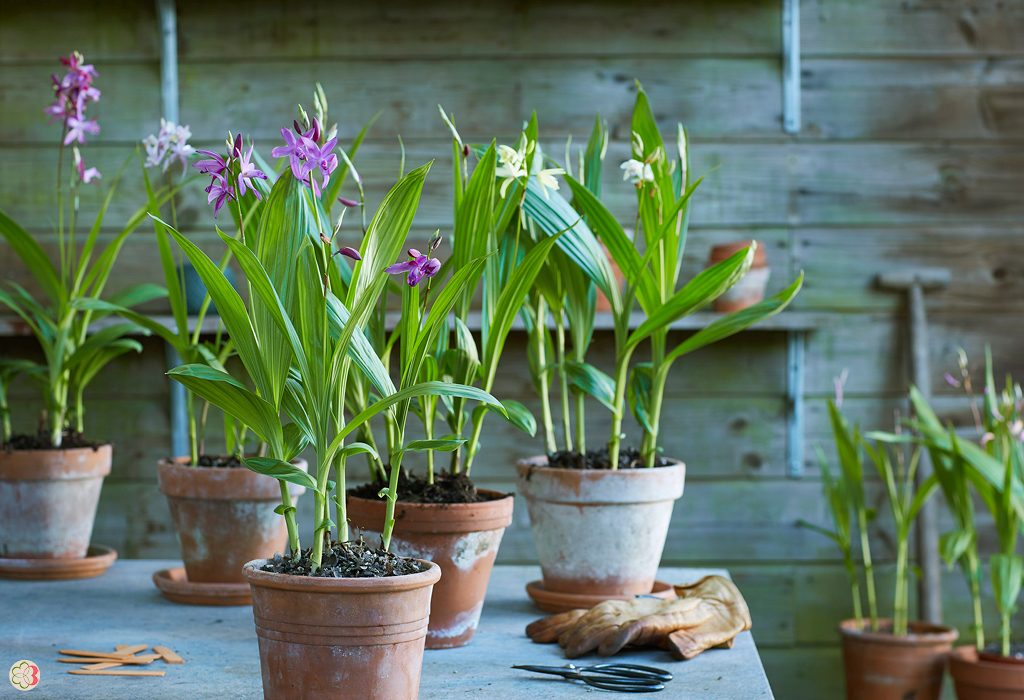 Bletilla originates in the Far East, China, Japan and is known as easy. A good choice for those of us with a slightly less green thumb who still want to have something special in the garden.
Calanthe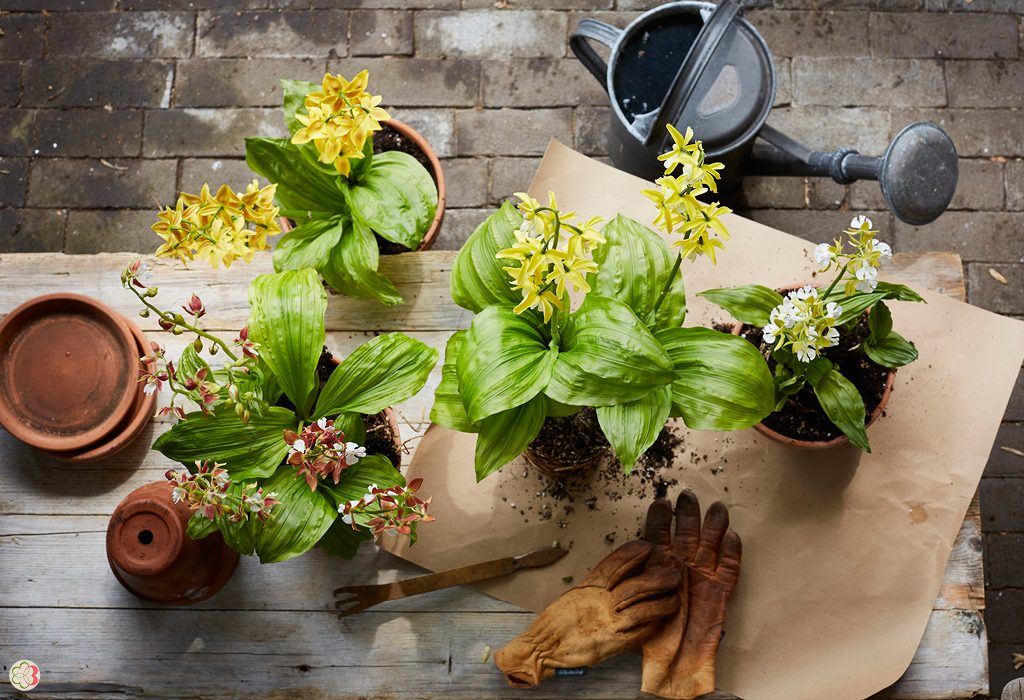 Calanthe comes originally from Japan and is special for many reasons. The leaves of this plant stay green in the winter and it's available in many different colours. If you place all those colours side by side a spectacular rainbow will appear. Funny fact: some varieties spread a pleasant, sweet smell that sometimes resembles chocolate or coconut. They will make you happy.
All Garden Orchid family members are perennial, frost-resistant and easy plants. In order to enjoy these special flowering plants as long as possible, I will share some tips starting next week. Do you want to be the first to know? Follow Bloomifique on Facebook or Instagram.