One week left and it's Christmas! Your home probably is already somewhat decorated, but there's always space for more! We collected 4 unique ways to incorporate flowers into your Christmas decor. Because flowers provide extra atmosphere and radiance. Enjoy!
Christmas wreath
Normally a Christmas wreath consists of fir branches with lights and other Christmas decorations. But why not mix things a bit up this year? Blogger Seven Couches made a Christmas wreath of anthurium cut flowers and asparagus branches. Anthurium flowers are perfect to use for this, because their stems are so sturdy.
Napkin ring
And that sturdy stem makes the anthurium flower also ideal to put in a napkin ring together with a napkin! Blogger Seven Couches shows how to do that nicely. Also take a look at our article about a floral dinner table arrangement for Christmas.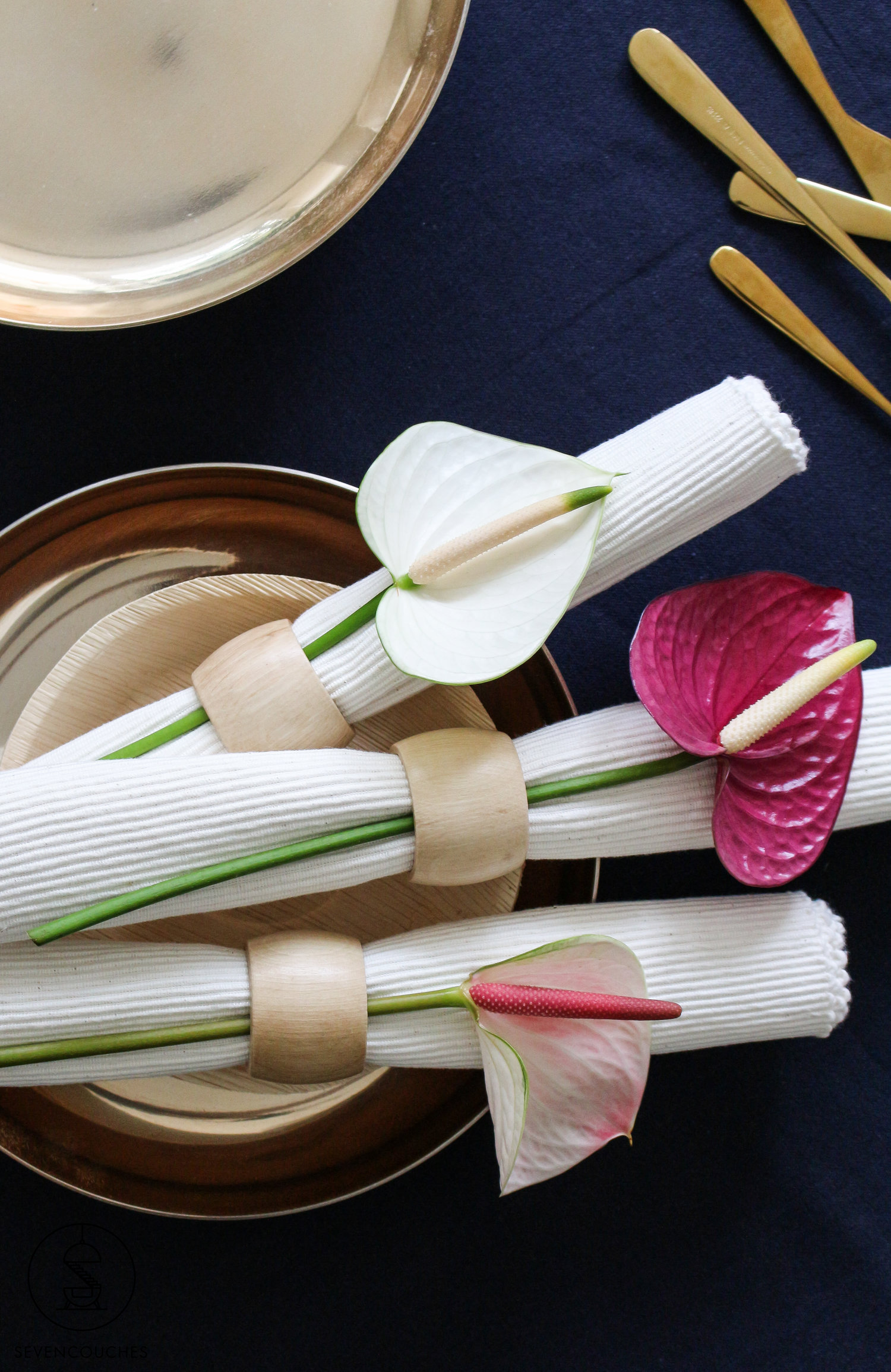 In the Christmas tree
Normally, there are lights, Christmas balls and a peak in the Christmas tree. But have you ever thought of adding flowers into it? Think of red anthurium flowers or purple orchids. With the help of small glass flower tubes you'll keep them alive.
Plants
Green and red are the colors of Christmas, which you can easily find in a plant with red flowers! Preferably don't opt for the standard Christmas star, but go for an anthurium with red flowers instead! You can make the plant extra festive by hanging in Christmas lights. It's super cozy!