Shared individualism is one of the featured styles from the Flexa ColourFuture 2017. A style that shows that you can connect elements with colour to create a warm and welcoming home.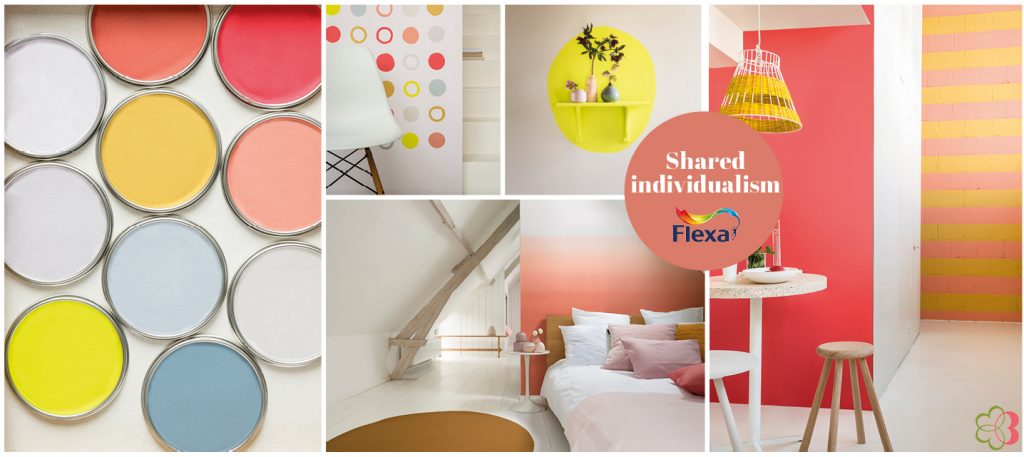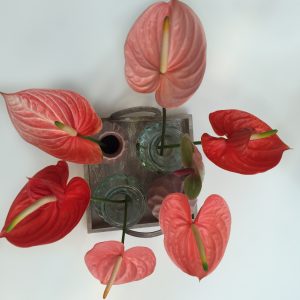 There is a growing desire to be part of something bigger, but without losing yourself. This colour palette gives you the space to create coherence in your interior, with use of individuality. It revolves around welcoming warm, vibrant colours that work together. A combination of fresh young colours and greyish colours, such as denim drift the colour of 2017, create a new family.
I understand that it can be a very exciting to cover your wall with a popping colour, but you can also start small by using accessories in adventurous accent colours. Like a painting, platter or flowers. This decoration with bright Anthurium flowers is made in minutes.
Styling tip!
With colour you can connect separate elements in your home to create a unity. For example, by painting a plane on the wall in the same colour as a shelf.