The botanic interior trend seems seems to stay around. Also, in the new romanticism style by Flexa plants are the most important accessory. Good news for everyone who loves botanical and nature.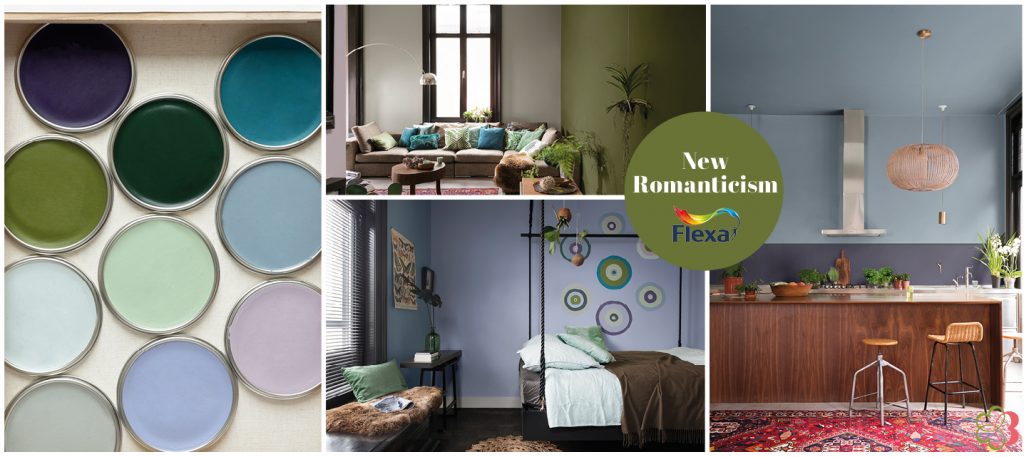 The environment and sustainable living are becoming increasingly important topics. New romanticism fits perfectly with a conscious lifestyle where attention is paid to healthy and responsible life.
The natural Flexa colour of the year 2017 Denim Drift suits very well in this natural style in combination with olive green. This is a way to literally bring green in your home. In addition, spiritual purple and violet are key accent colours that bring warmth. With a turquoise accent you are able to bring happiness in a darker interior.
Show your roots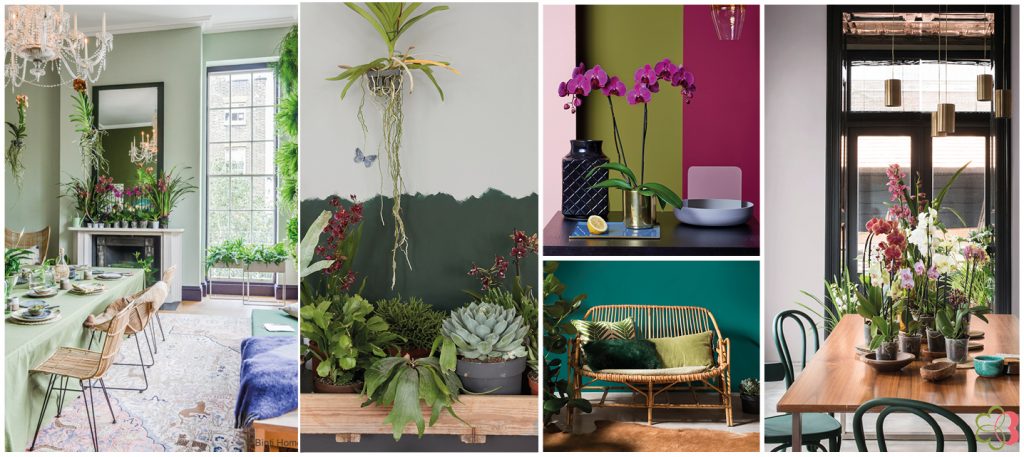 We all want to be part of nature, but we are living in more and more greyer cities. With this trend you bring nature inside in an eclectic bohemian style with many botanical and natural elements such as lush plants whose roots certainly should be shown.
Styling tip!
Plants finish a room in this style are, in my eyes, orchids. Vanda's because they have wonderful roots to be proud of, and because of which you instantly feel surrounded by nature. Elegant phalaenopsis should also not be missed. You kill two birds with one stone by choosing this new purple variant. a tropical plant that fits into the bohemian style in the accent colour of this trend.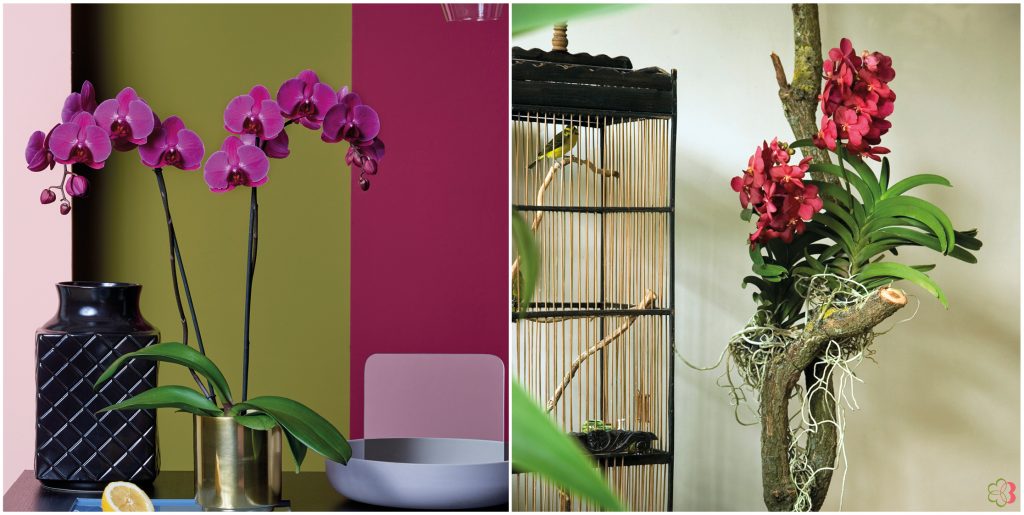 Final tip. The reuse of materials belongs to a conscious lifestyle. So visit a thrift store to get your hands on nice rattan chairs, which are totally hot.