Denim gets never out of fashion and it's the trend colour for you interior in 2017. Curious about the styling options I dived into the Flexa ColourFutures 2017.
Life in a new light
Colour is emotion! That's why paint manufacturer Flexa does a colour study once a year in which experts in the field of architecture, textile and fashion get together to brainstorm about the current lifestyle and which colours fit with it.
They describe the lifestyle of 2017 as 'life in a new light'. A reflection of the rapid changes in today's world and the tendency to give more and more priority to simple things and nature as opposed to counter the noise around us. I was super curious about how they would translate this lifestyle in colour.
Colour of the year 2017: Multifaceted denim drift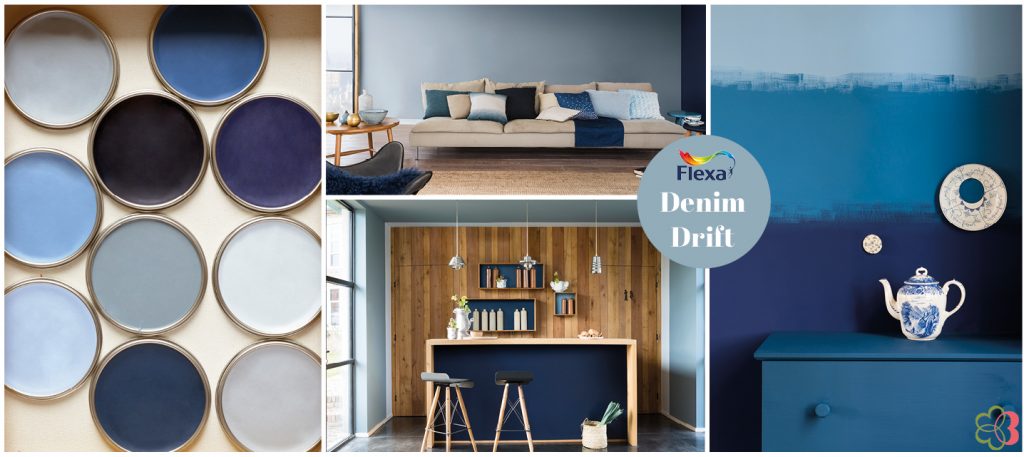 Blue is a popular and timeless colour, which is visible in, air, water and of course our beloved jeans. And now denim is also allowed in your interior. The aging and versatile shade of blue denim drift is the new trend colour for 2017.
Besides, the colour family includes influence from other shades of blue. From indigo blue to light blue. Shades that influence each other's appearance, so you can create different looks with this one color. So it's surprisingly versatile!
Do you think blue is a cold detached colour? Think again. The aged variant brings warmth in your interior in combination with warm fabrics and beige shades. Lovely in combination with wood, but also with contrasting white. We know jeans in different shades of blue and this also counts for denim on your wall. From deep dark blue to soft tones. Eeverything is possible.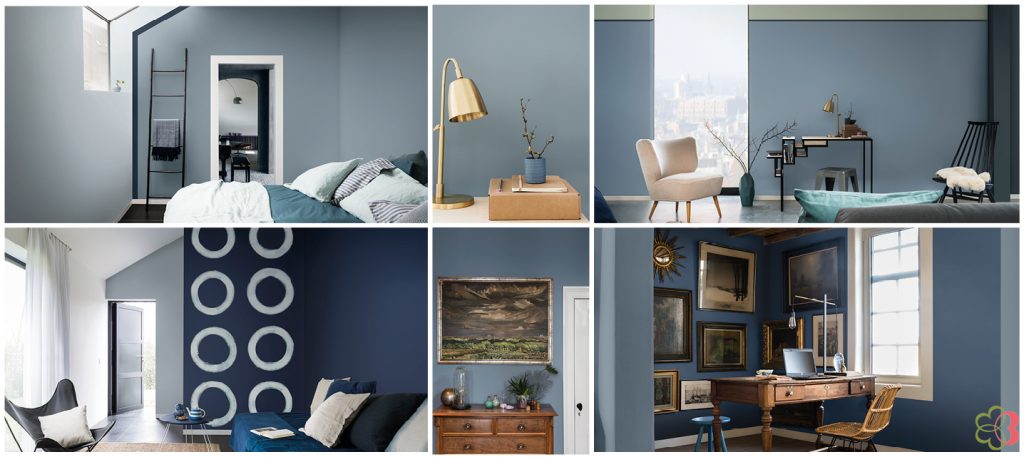 Blue is also a calming and relaxing colour, so it's ideal for the bedroom. For a fresh look you could paint some circle on the wall, these shapes are totally hot and create a playful effect.
As finishing touch you could go crazy with denim accessories, from pillows to flowerpots. Of course, you complete it with some plants.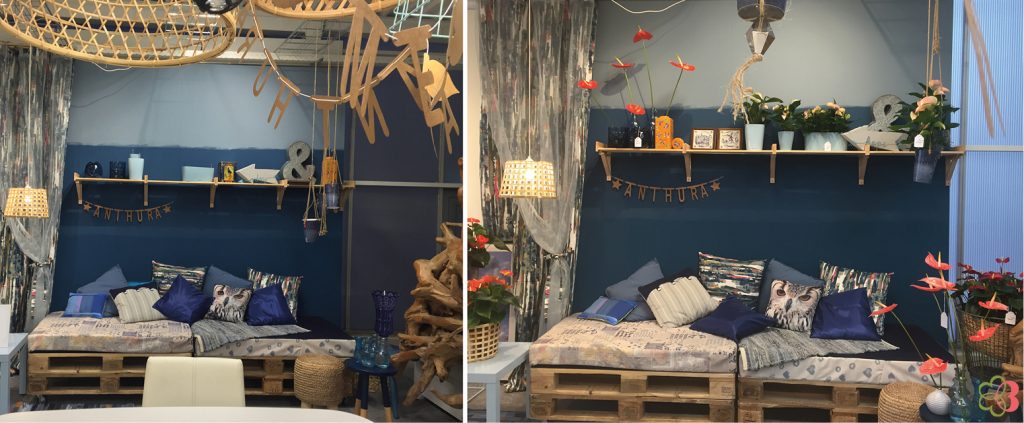 Denim drift is a colour that's suited for different styles from modern to classic interiors and it looks totally different depending on the way you use it. This is also evident from the four completely different colour palettes in which Flexa has incorporated the colour.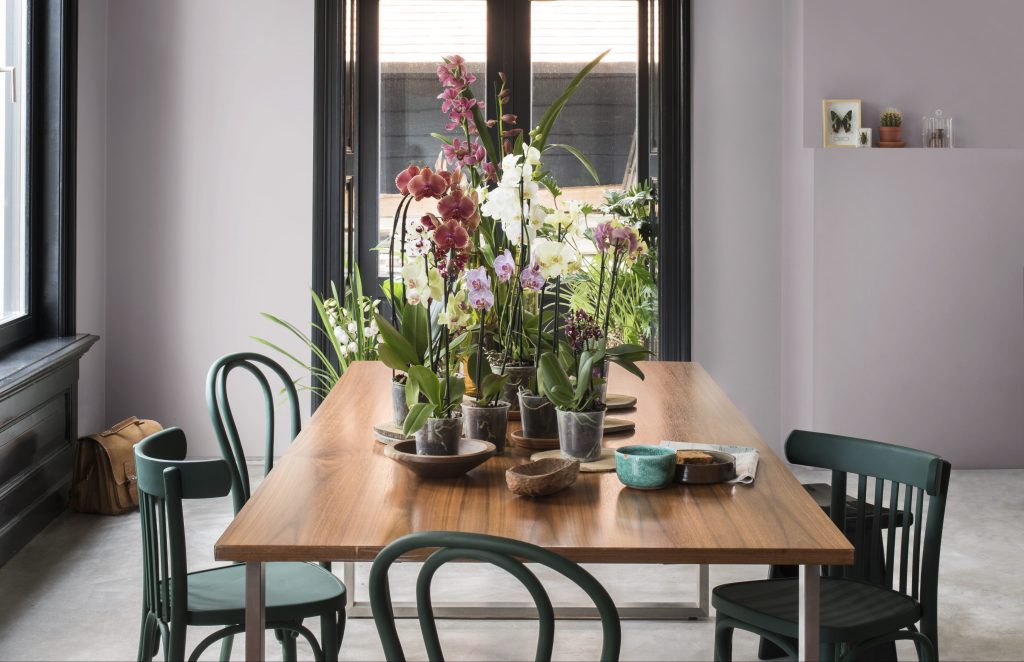 This style fits perfectly with a conscious lifestyle in which there is attention for healthy and responsible life. Natural, peace, responsible and reuse are key words that characterise this style.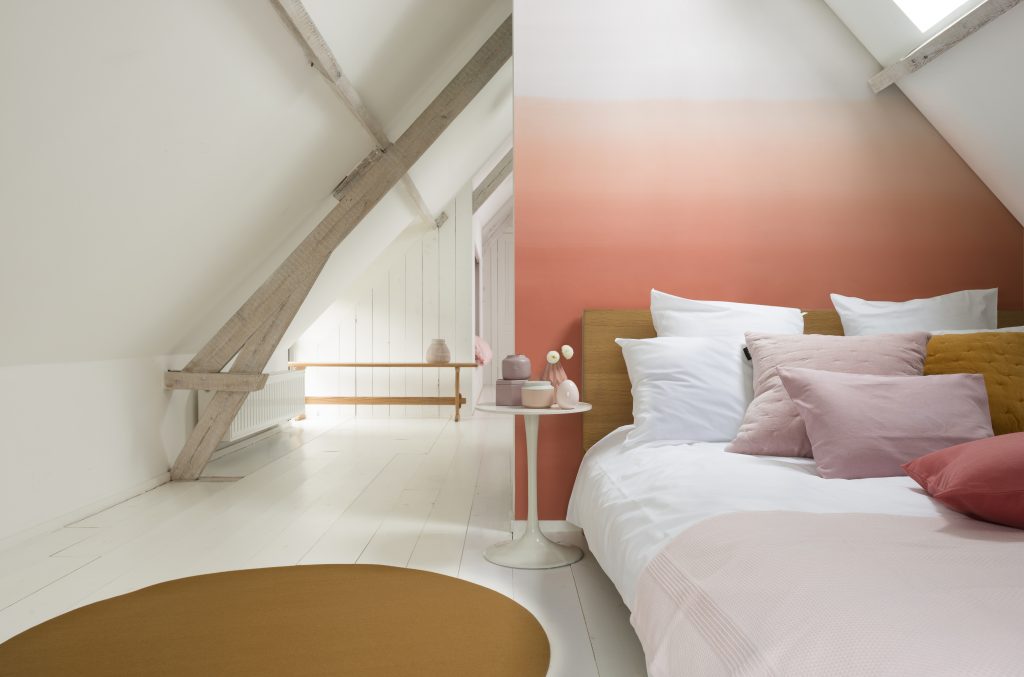 This palette gives you the space to create coherence in your interior, with use of individuality. It revolves around welcoming warm, vibrant colors that work together to create a unity.
The working Home – Work and life undivided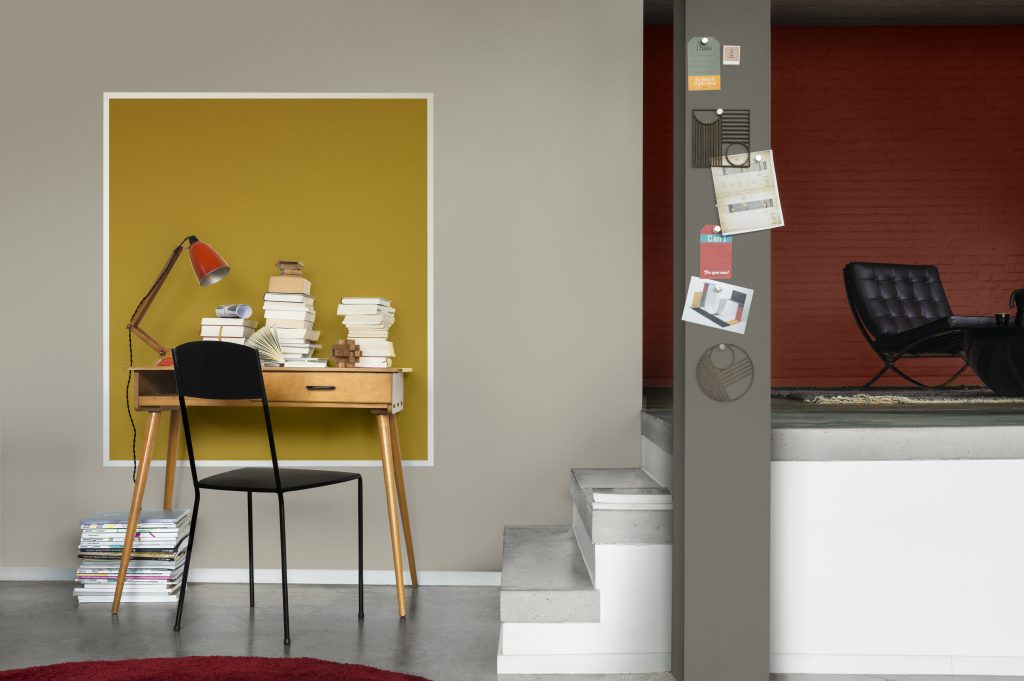 This style is ideal for home workers that want a balance between work and private life. In this style with influences from the 1950s contrasting, constructive business colours and warm colours keep each other in balance.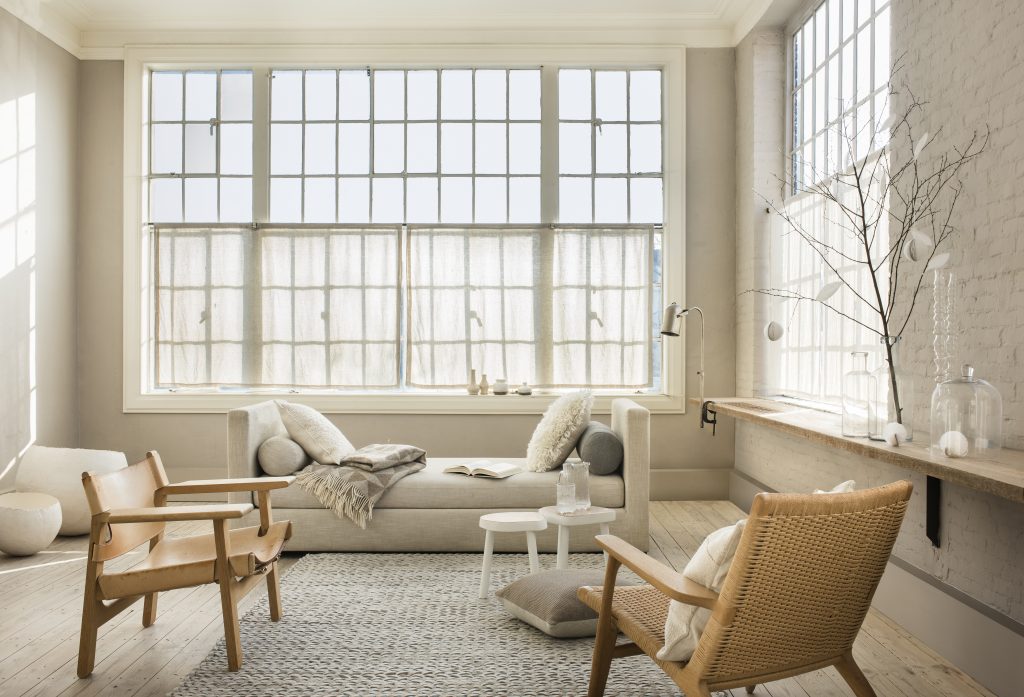 Less remains more. In a world where we get more and more impressions, we also increasingly need to rest. This cozy, neutral style satisfies this need to rest with bright, quiet and fresh colours.
In the next few weeks there will be more blogs online over these trends.
Pictures collages: Flexa