The Dutch VT Wonen en Design Beurs is the place to be, if you want to change something in your house. At the biggest housing fair of The Netherlands, we went looking for the developments in the field of housing and design and discovered that simplicity, nature and warmth are the home trends for the coming season.
Less remains more
Anno 2016 everyone has a busy live. Therefore, it is fine that you can reload your battery at home. Fortunately, simplicity is the magic word in interior styling next season. A few simple accessories like branches in a large vase of glass are enough to decorate a room.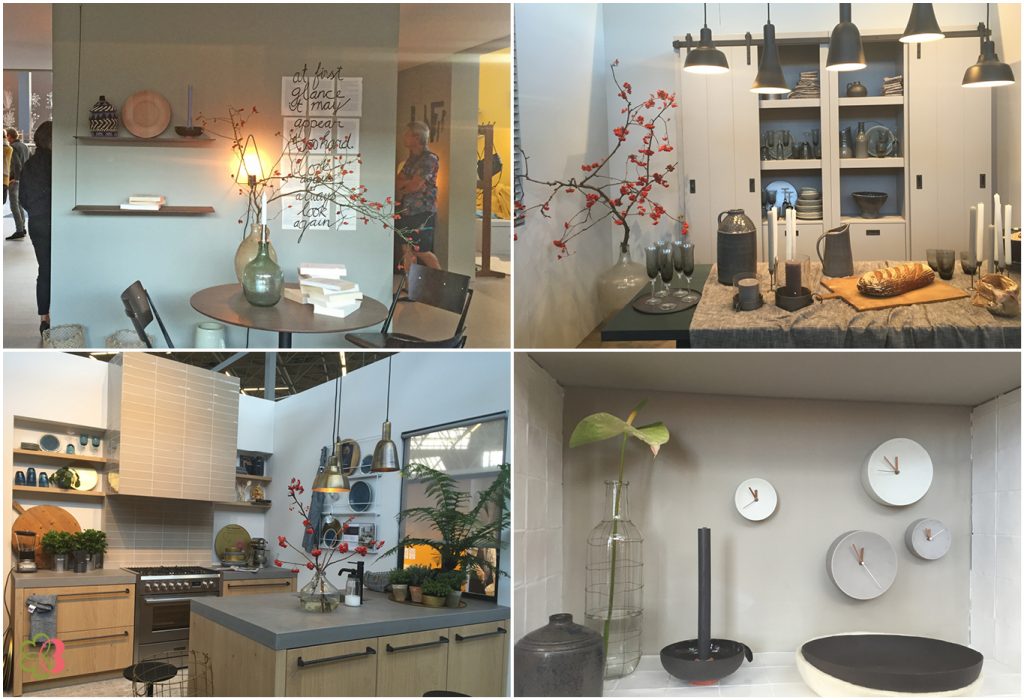 That even simplicity can be impressive, proved this fantastic flourishing wall. That a few simple test-tubes screwed to the wall with beautiful Anthurium, can evoke such a wow feeling is great, isn't it?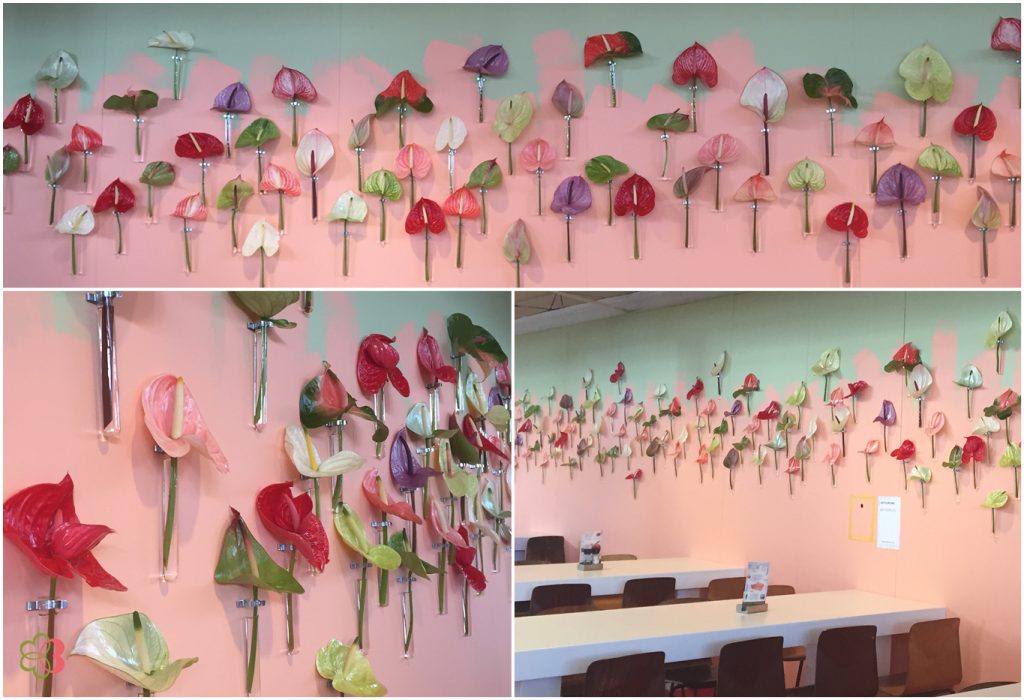 Bring nature inside
This trend has been around for a while, but green in your home remains an absolute must! However, the nice thing is that roots of plants are now allowed to be seen.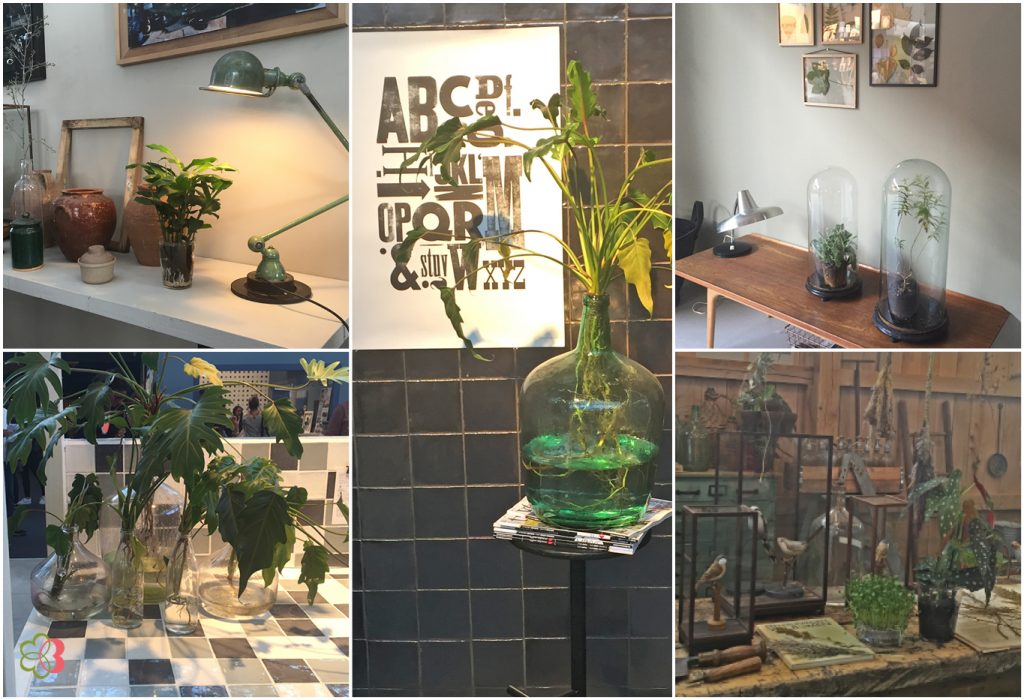 Furthermore, the nature is clearly reflected in material use. From large wooden tables and wicker lamps to large flowerpots with cowhide. Nature is also present on the wall in the form of wallpaper with botanical prints or IXXI panels with leaves and flowers.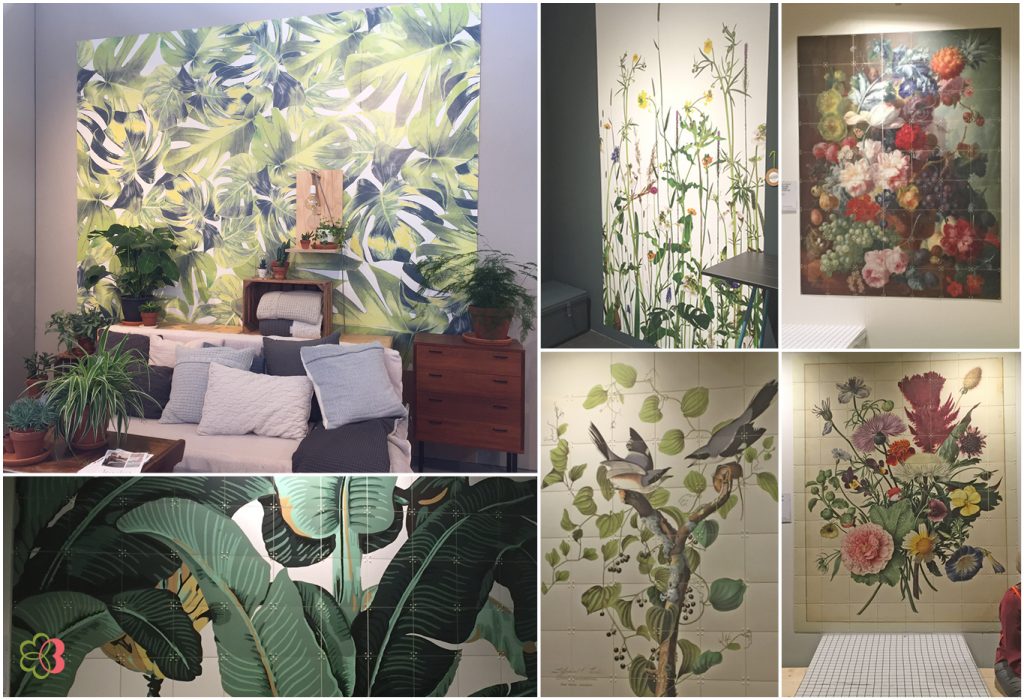 Warm and cosy colours are a must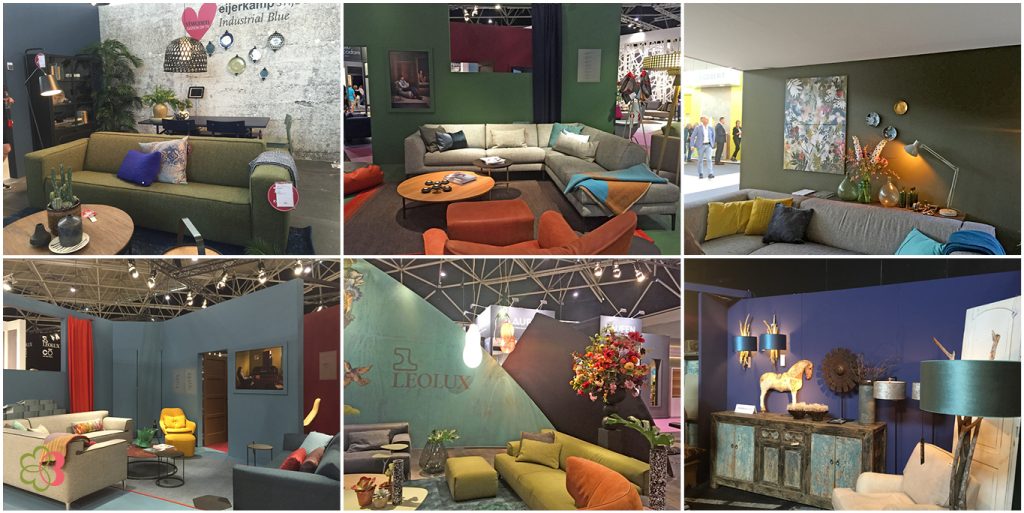 For years interiors with white and light colours dominated interior design. It's nice but in the cold winter months when the days get shorter and you are increasingly retreating to your favourite spot on the couch in the evening, personally I prefer a warm interior. Luckily we see a clear shift to warmer interiors with deep and greyish colours next season. A trend I absolutely love because with warm colours like orange, dark red, purple, dark olive green and even dark blue you can create a warm and cosy ambiance in your interior. It's also nice to see that even in lighter interiors warm accent colours are used.