Last week you could read that green at the office really is a must for your health and productivity. However, how do you do apply it? Here are three tips!
1. Plants on every desk, planter in the hall
It's a simple start on the way to a greener office and achievable for everyone. Put plants on every desk, a planter in the lobby and each meeting room. A small step, great result.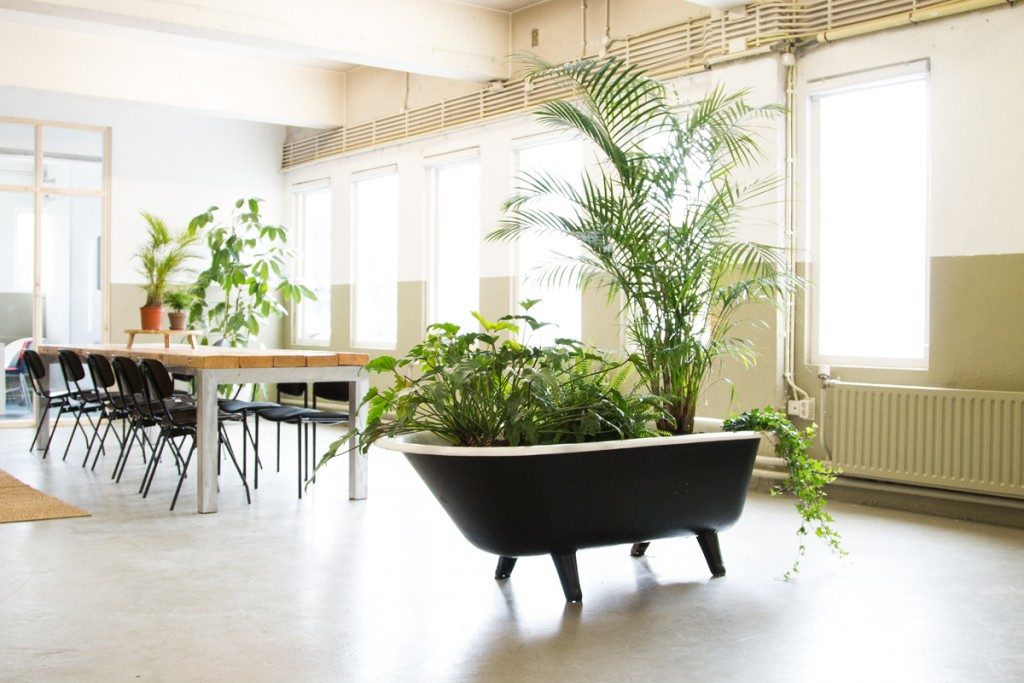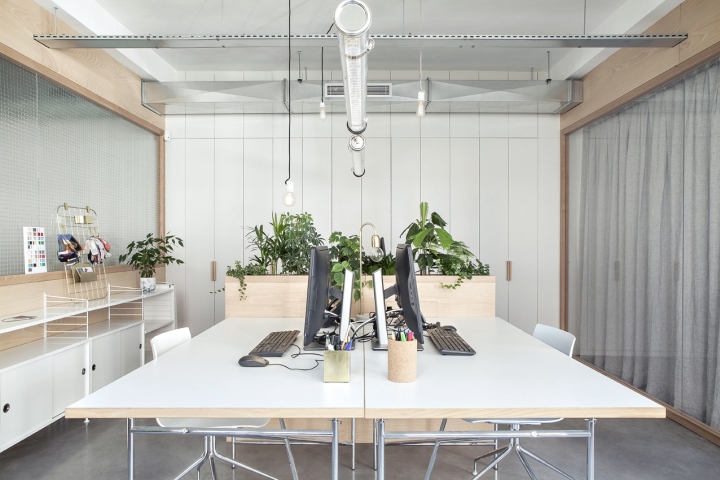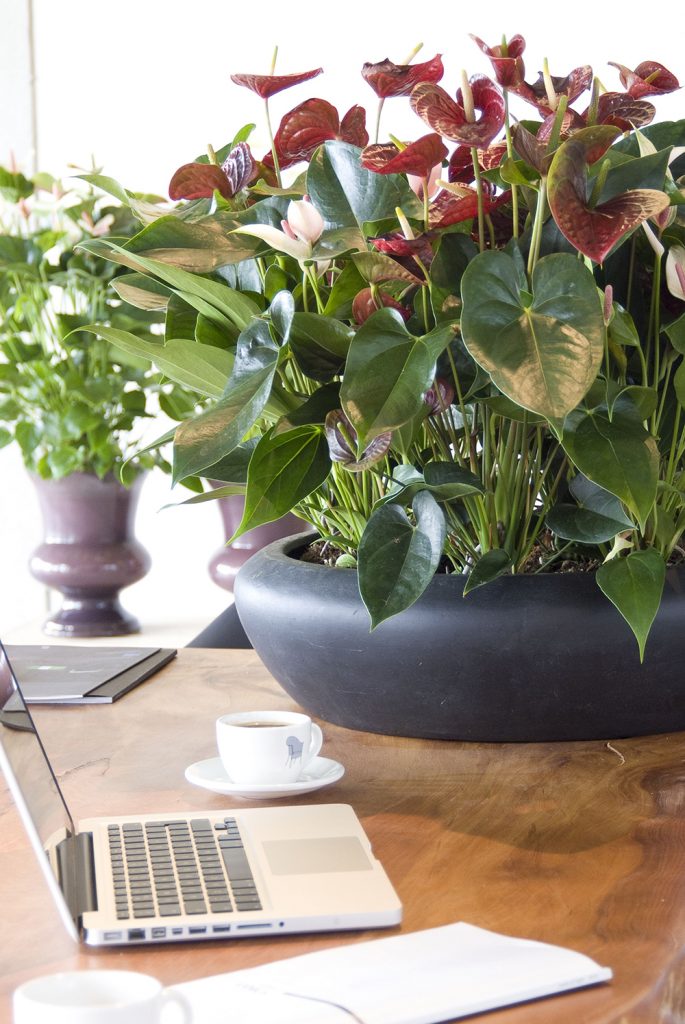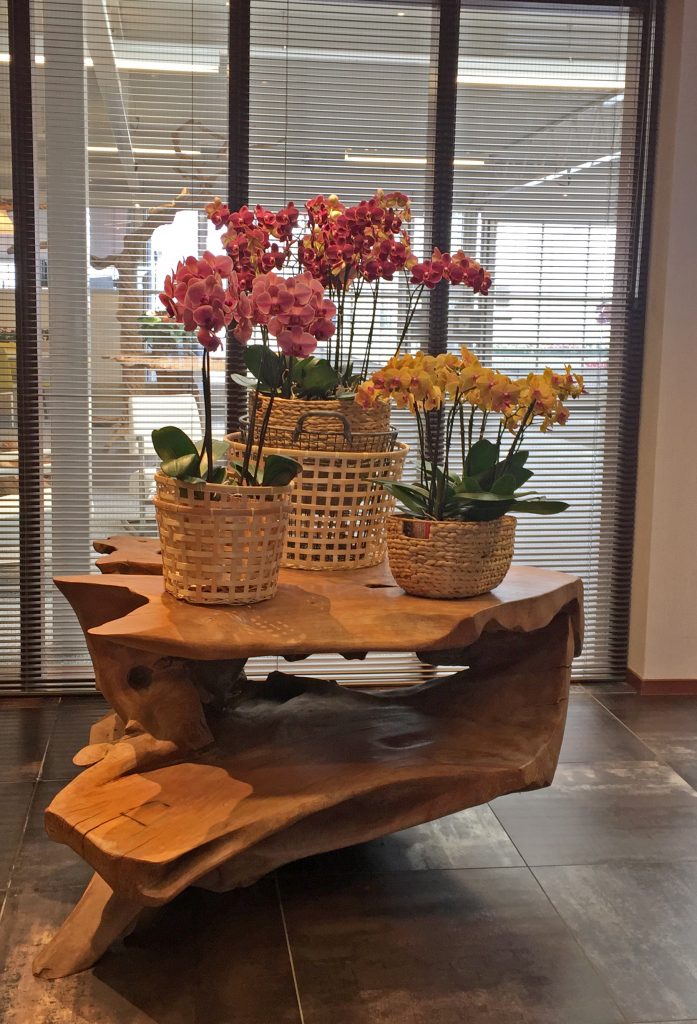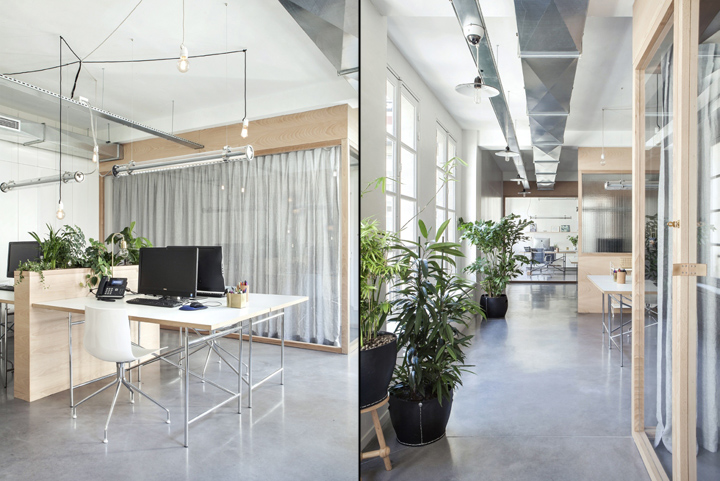 2. Office planting 2.0
Ready for the next step? In the past architects saw green as troublesome and unnecessary. Fortunately, nowadays green gets increasingly a central place in the designs of architects.
Green wall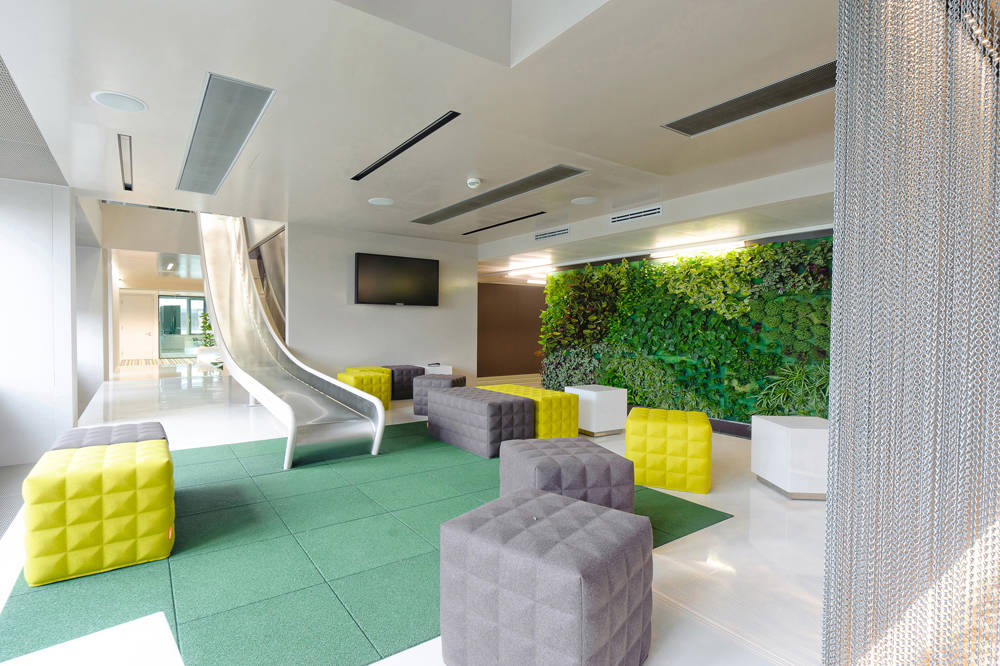 A green wall does more than adding extra ambiance. In addition to this decorative function it also contributes to cleaner air, higher productivity, has a relaxing effect, is sound-absorbing and improves humidity. Anymore wishes?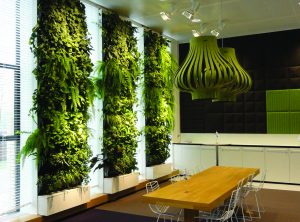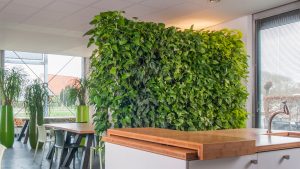 A green wall is an ideal natural room divider to divide a large open space and to transform it into a green oasis with positive effects. How about a je bijvoorbeeld van een Natural wall like at Volker Wessels in Amersfoort (The Netherlands) or  a double-sided like at Zuidkoop Natural Projects.
Flowering wall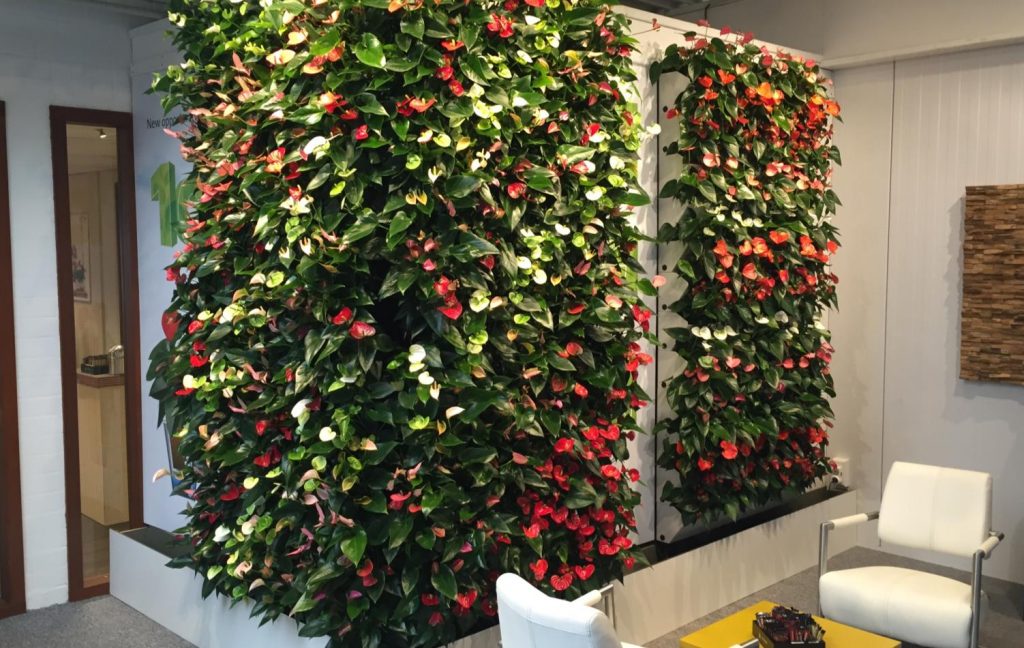 A green wall is of course great, but what about a blooming wall? Anthurium is the most appropriate plant to create such a flowering wall because this plant doesn't only bloom super-long, it also offers air-purifying qualities. And let's be honest, with only one plant, the air-purifying effect is almost zero, while a whole wall the effect can be huge. In addition to these practical qualities, such a wall is also wonderful to see, thanks to the colours and the wealth of flowering plants.
3. Fake it untill you make it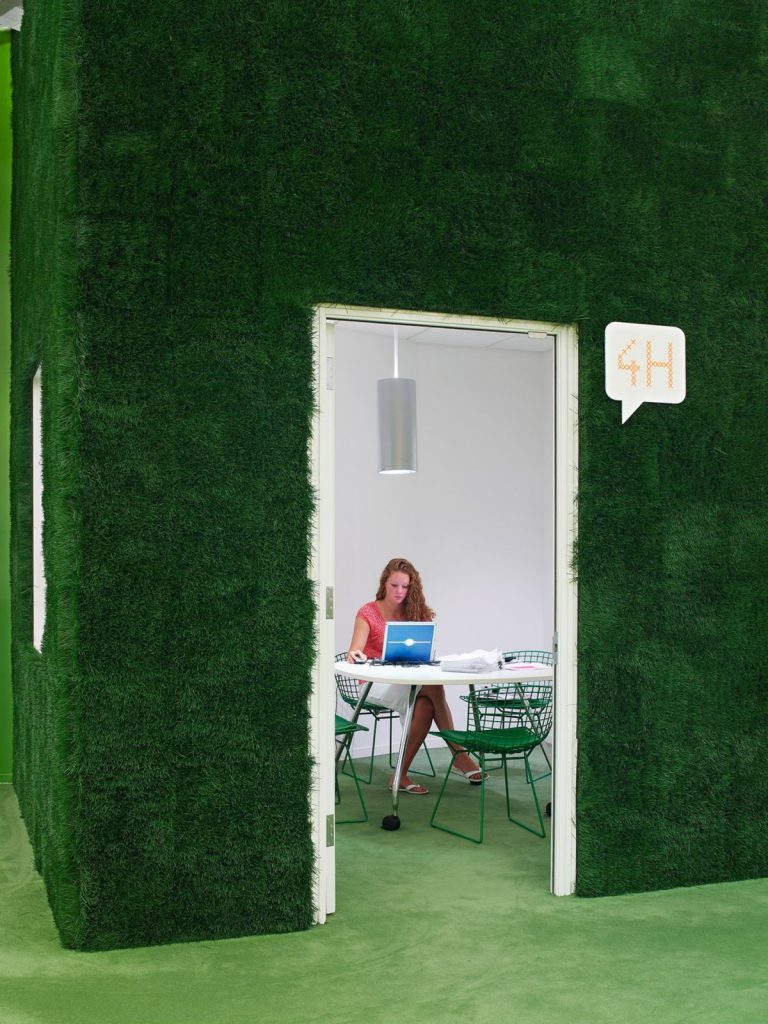 If you really love the green, it is not an option, but when adding green at your workplace is for some reason not possible, then hang at least a beautiful natural landscape on the wall. A Study by the VU University Medical Center in The Netherlands shows that even images of sparse vegetation can lower stress at work and lower increased heart rate. Five minutes looking at a green landscape stimulated recovery from stress. These findings reinforce the growing evidence that green space in the living environment has a very positive effect on health.
You can, of course, hang a beautiful landscape picture on the wall, but if you still want something special, you can also decorate a wall with fake grass. Although the grass is fake, it does help create a similar relaxed feeling as being in the middle of nature, with beautiful green grass on which to lie down and relax.
Best practice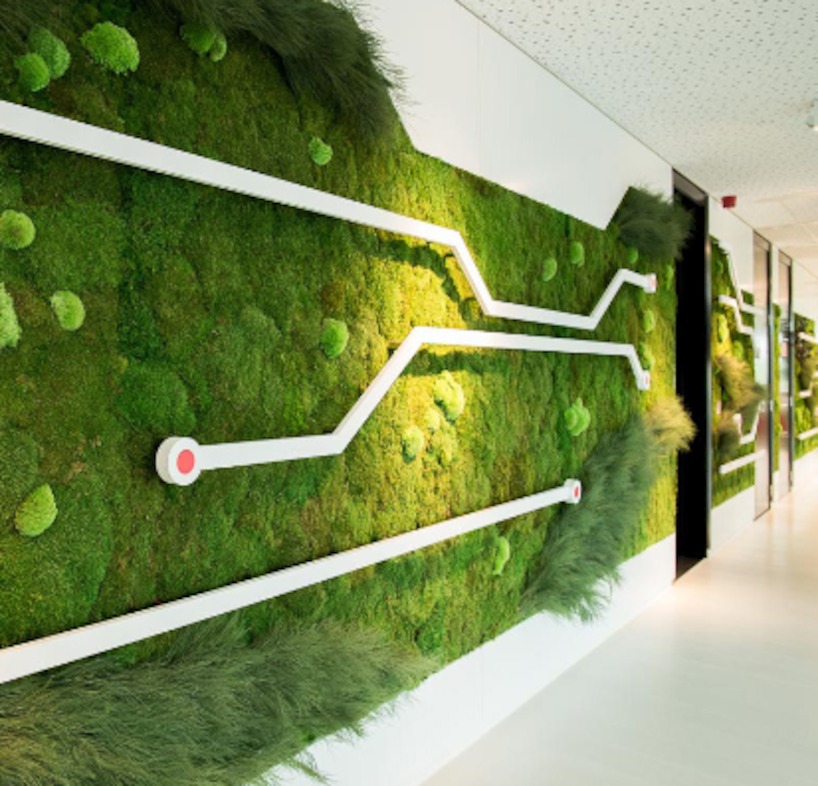 Hitachi Data Systems, an IT company in Belgium, has understood the advantages of green. The company integrated green not only in its interior with green chairs, grass mats and partition walls, but they also installed a living wall inspired by the movie Avatar by combining technology and green.