Many people want a different interior, but an entire renovation is often too much work. With coloured accessories however, it is quite easy to give an interior a new look and feel. Of course this also applies to the most colourful accessories out there: flowers and flowering plants, such as Orchids. Because of the variety of flower colours Orchids can be a determining factor for the ambiance in a room. So it is very easy to give your home a makeover by choosing a different colour orchid.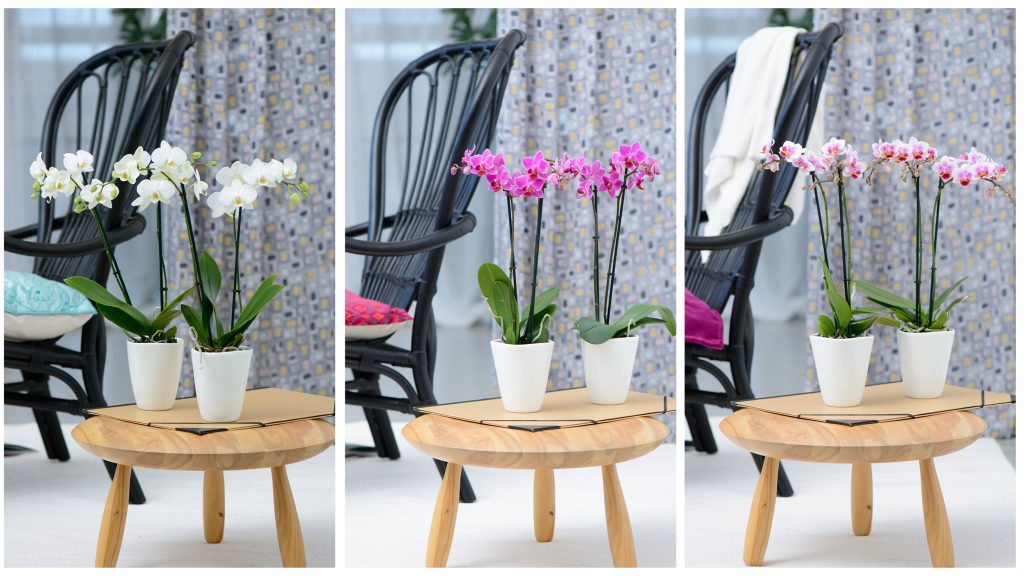 In a bright interior this white phalaenopsis orchid on the left creates a peaceful, serene feeling. A bright pink phalaenopsis, like in the middle, on the other hand gives the room a summery look. Because of its distinctive colour it is a real eye catcher. The combination of white and pink in the flower, like on the right, softens the colour intensity so that the appearance is more calm, while you still get colour in your interior. And by also using the pink accent from the flower in other accessories like a pillow you can create a uniformity in your home.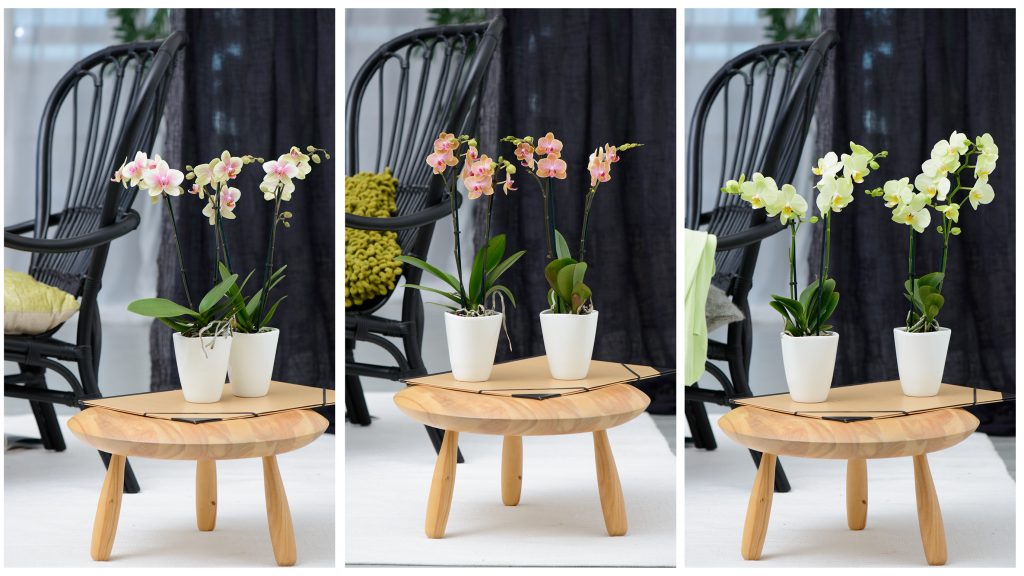 If you have a dark interior, a light green orchid or orchid with pink accents in combination with other light accessories lighten up the entire room. When you choose a darker flower, such as the orange orchid with dark green pillow, in the middle, the room gets a warmer feeling.
You can already obtain a large effect and give your interior a new ambiance by varying the colour of Orchids or other flowers and flowering plants.
Did you give your living room a mini makeover buy using different flowers? Let us know on Facebook or Instagram with #bloomupyourlife