Transforming your home in an urban jungle with as many green plants as possible has been hot for years. It's great to be surrounded by green, but I wonder: "Where are the flowers?" Since you can find those in the jungle for sure. Finish your urban jungle with tropical flowering plants.
When I think of tropical flowering plants, I immediately think of Orchids and Anthuriums, since they originate from tropical regions.
Nature first: showing roots
A general rule that applies to a real urban jungle is of course: the more nature the better. So, the roots of our green friends are something to be proud of. Let's show them.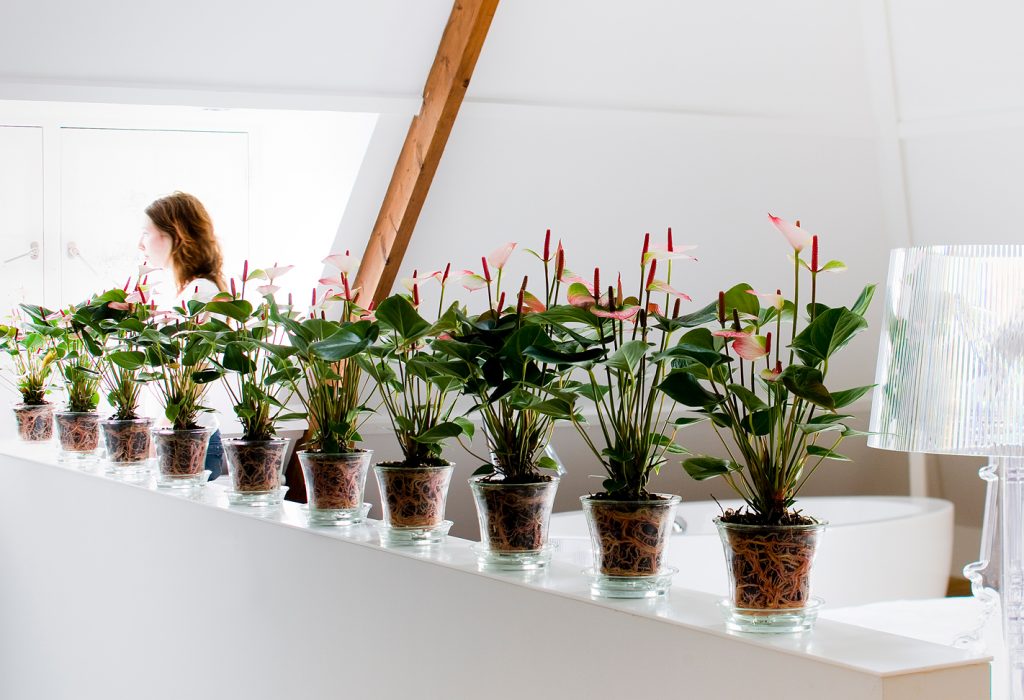 Picture: Anthuriuminfo.com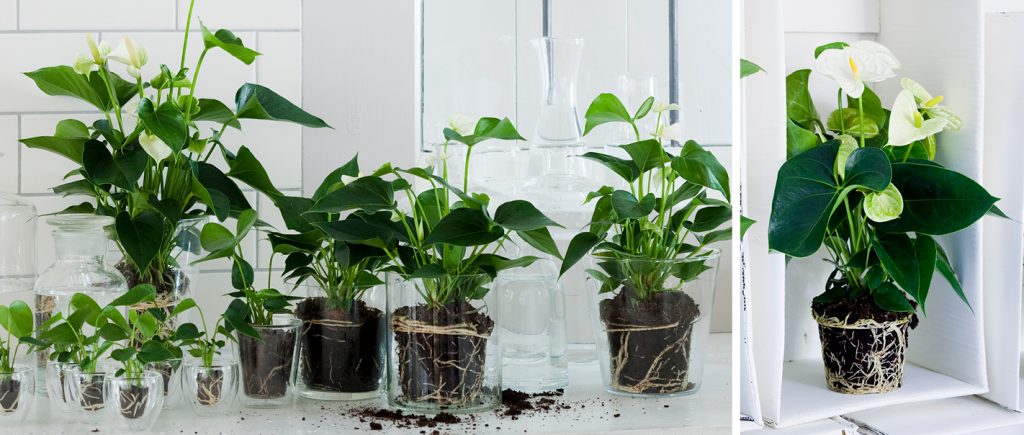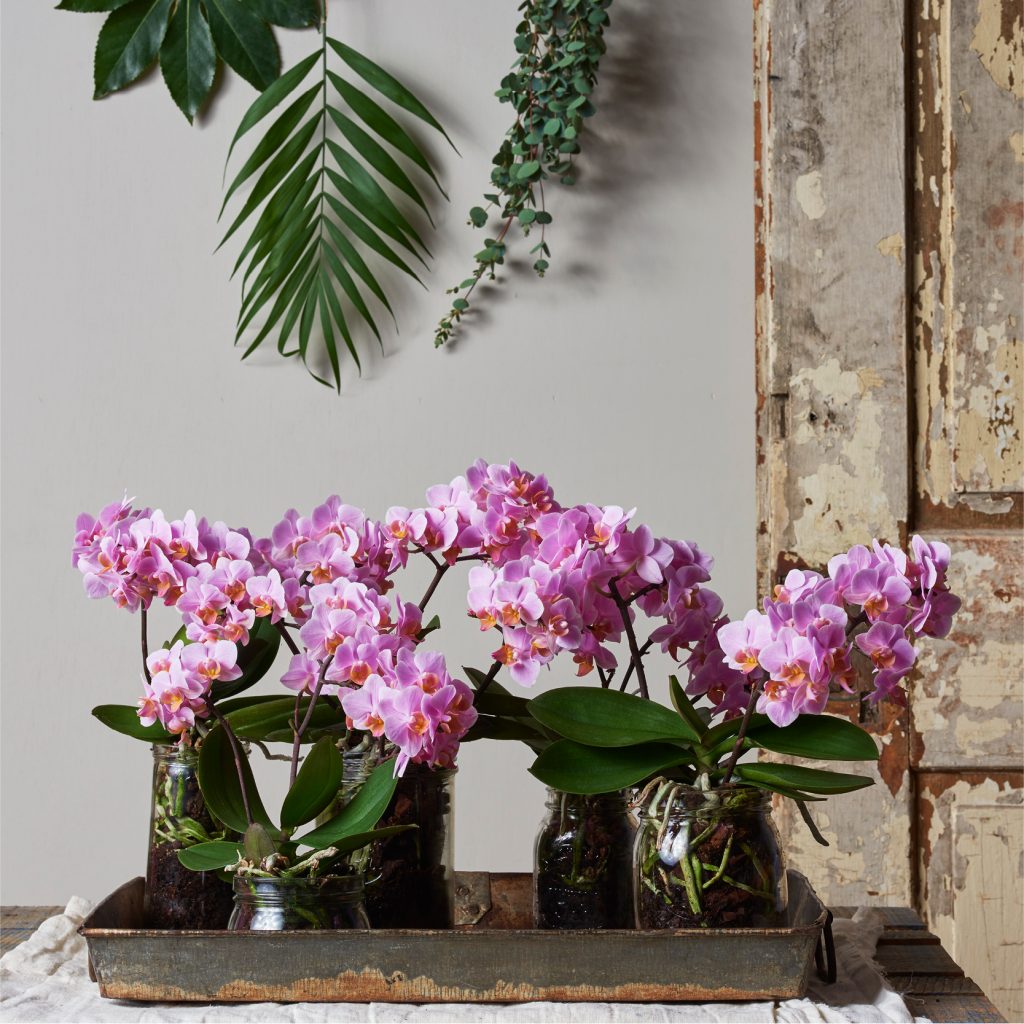 Living artwork
In an urban jungle plants are the eye-catchers par excellence! Emphasize how important they are to you by placing them as true pieces of art under a glass bell.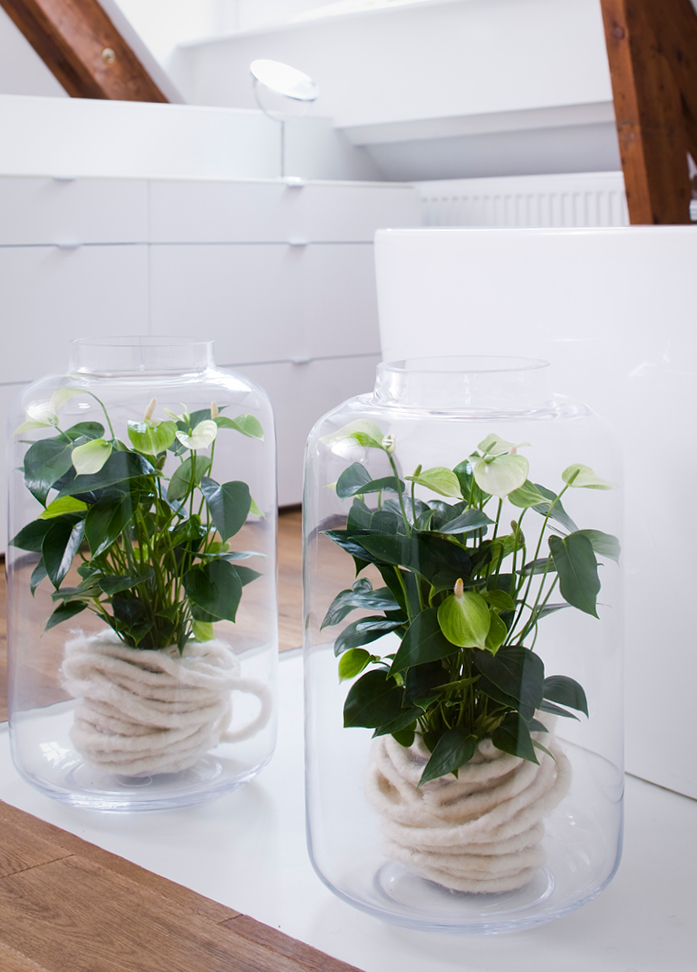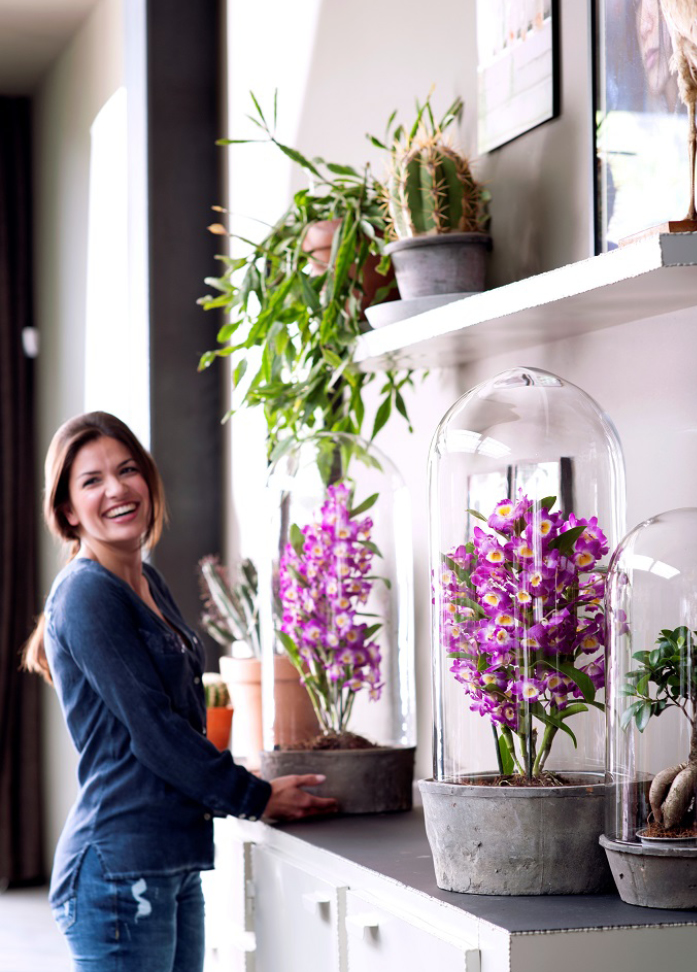 Picture: Anthuriuminfo.com & Orchidsinfo.eu
Tip: combine different types of Orchids, like a Vanda, Phalaenopsis, Cattley and Brassia with of the same flower colour for diversity, yet calmness.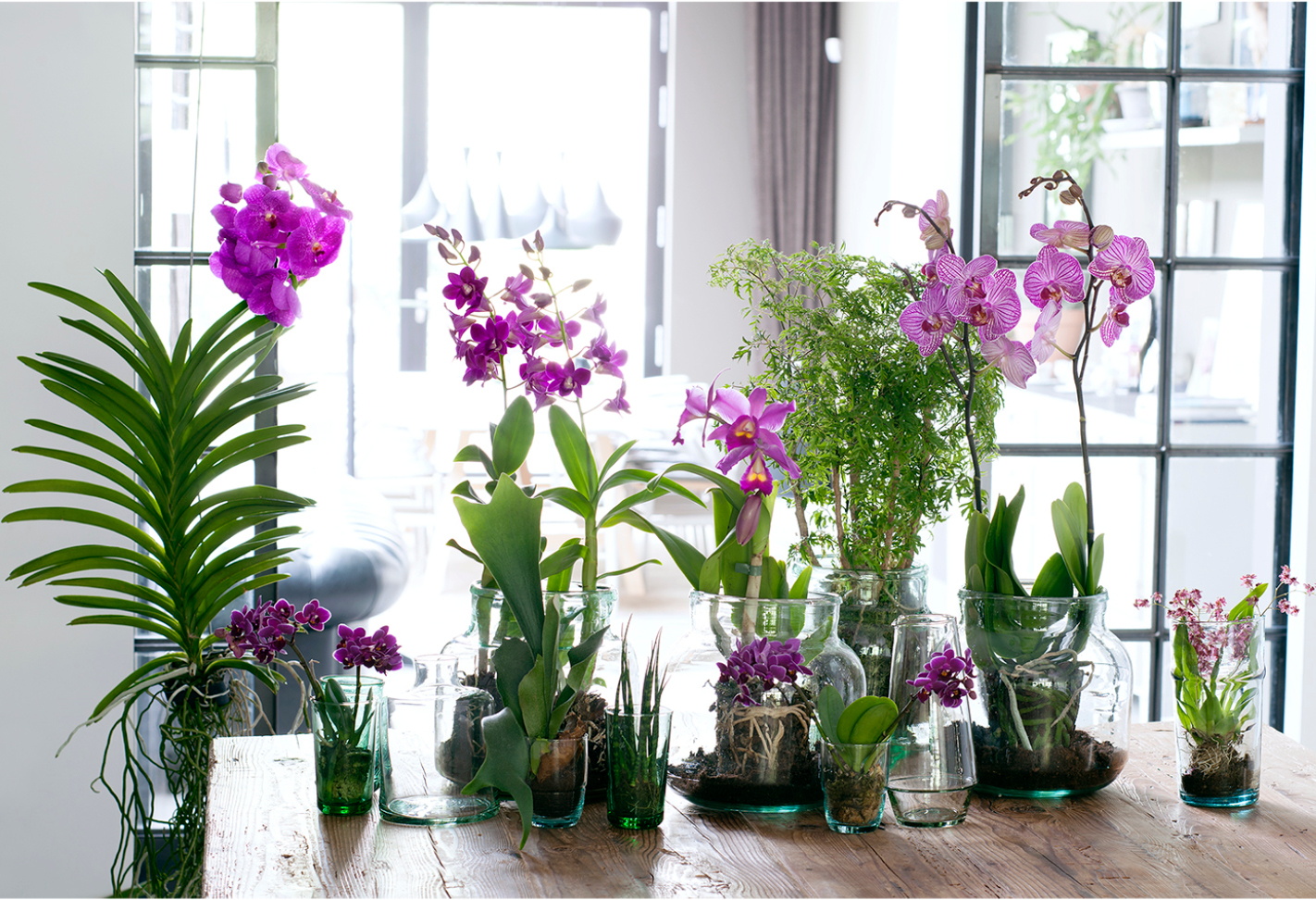 Picture: Orchidsinfo.eu