Do you have to organize the traditional Eastern brunch?  Make it grand and flourishing to celebrate also the beginning of spring. At funnyhowflowersdothat.co.uk they know how to create a flourishing Easter table with an botanic chic or stylish pastel touch.
Botanic Chic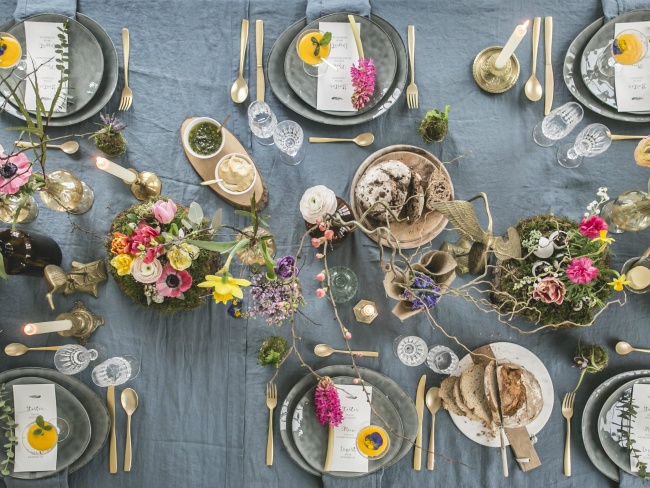 Flowers and plants love to steal the show on the table. Choose therefore a simple base, such as a linen tablecloth and ceramic crockery in muted tones, gilded cutlery and wooden platters. This will you're your brunch a chic touch. Get the family heirlooms out of the cupboard such as crystal glasses and golden candlesticks to lend your table a personal touch and a hint of vintage. Coloured hyacinths, daffodils and tulips with some moss bring a cheerful and botanical ambiance to the table.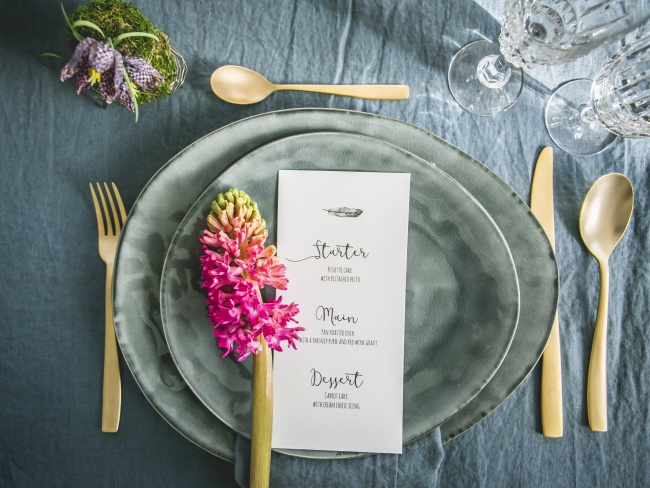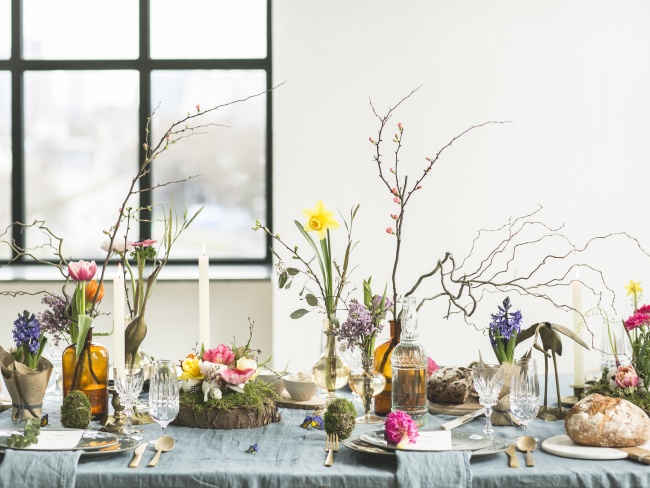 Stylish Pastels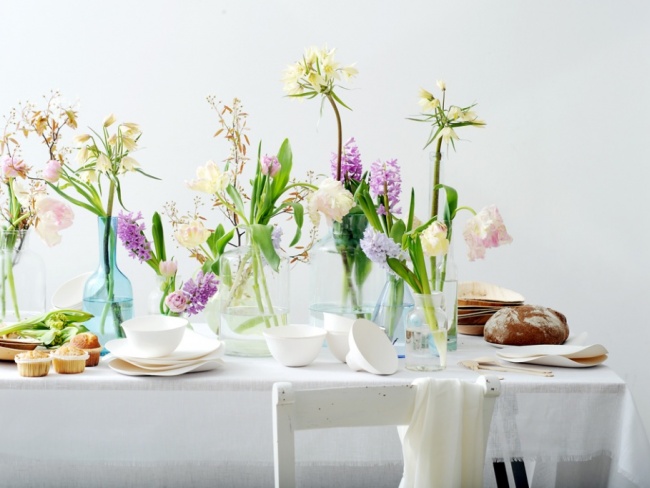 Pale pinks, delicate yellows, powder blues and peach – all on a white background, you can create an Easter mood reminiscent of a watercolour of blooms. Use transparent glassware to turn your brunch table into a stylish spring feast. Loosely divide whimsical flowers like parrot tulips, hyacinths and nerines combined with some grasses between various vases. Natural, surprising and beautiful – take a seat!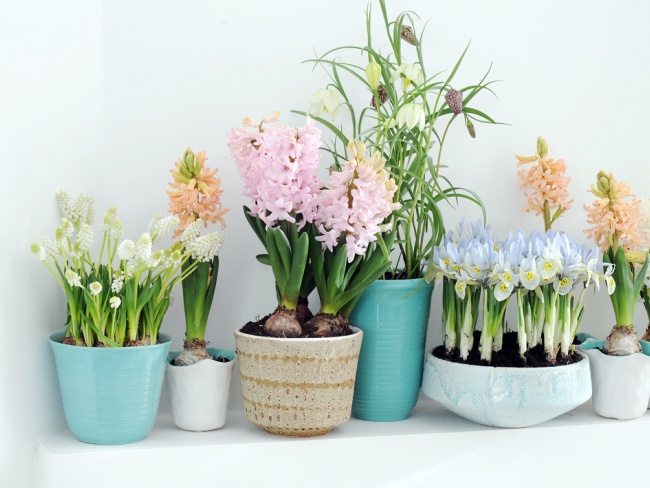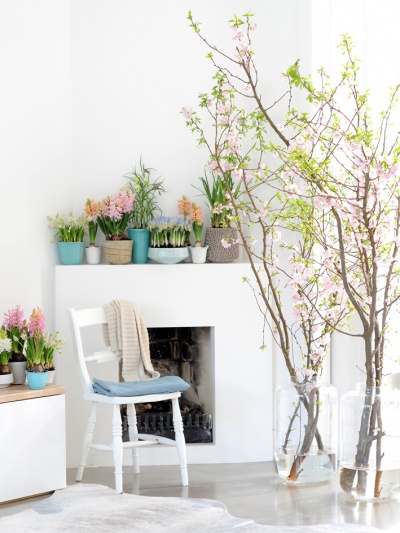 Replace the traditional willow branch this year with large 'botanicals'  like robust flowering branches of plum, cherry or magnolia blossom. These give you both an impressive bouquet and a stunning indoor tree which you can enjoy for a long time.
Which style is your favourite? Happy Easter!
Source: funnyhowflowersdothat.co.uk