A wedding bouquet is perhaps the most important bouquet of your life and therefore also the most difficult one to choose. Some of the finest bouquets for a spring to inspire you.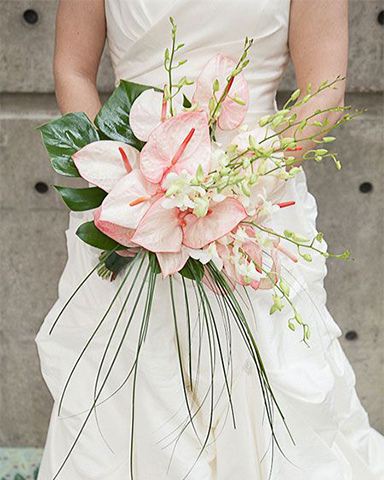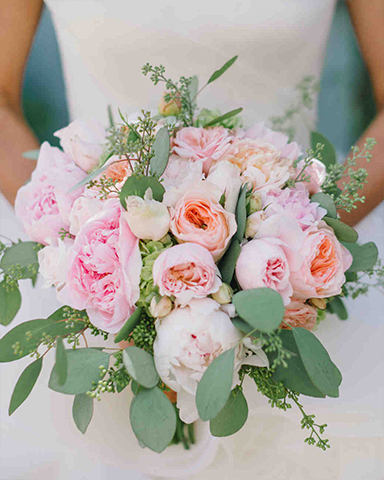 Right: Julie Stevens Design. Picture: Delbarr Moradi
Soft pastel colours fit in the symbolic meaning of spring as fresh start. This Anthurium bouquet is perfect for this occasion. Just as this blushing spring bouquet with combined peonies, hydrangeas, a variety of roses, and eucalyptus in this bride's clutch.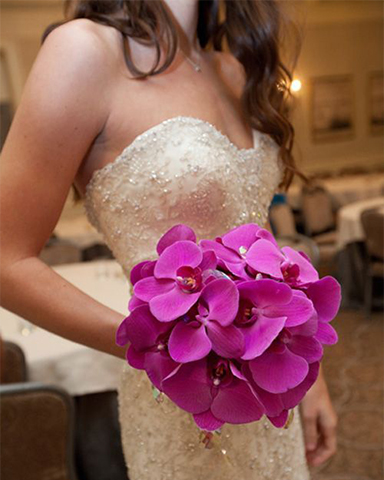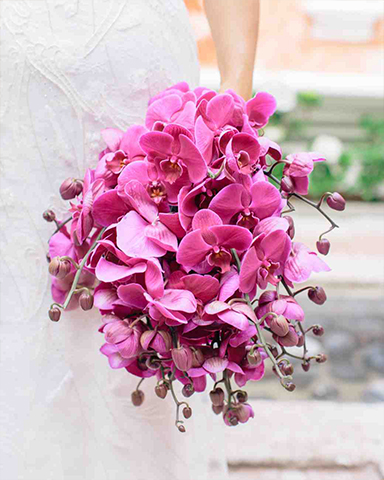 Right: Matthew Robbins. Picture: Corbin Gurkin
Orchid Only Spring Bouquet perfect if you like colour and want a bouquet that contrasts against your white or champagne coloured dress.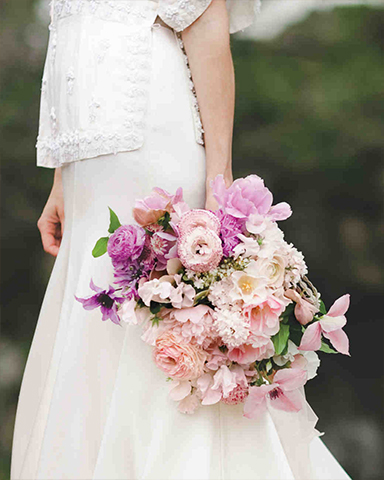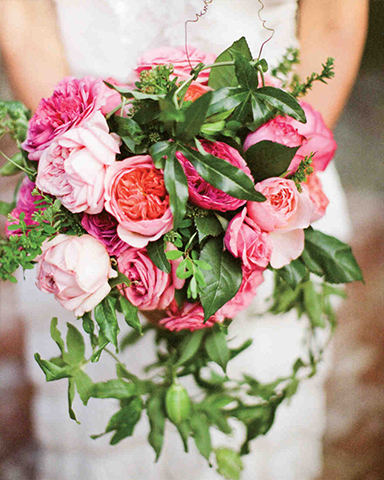 Left: The noveau Romantics. Picture: the nichols | Right: Holly flora. Picture: Nancy Neil
50 shades of pink. An exciting and romantic bouquet with lavender, lilacs, sweet peas, clematis, and ranunculus. Or keep it simple with just three flowers: pink garden roses, geranium leaves, and passion vines.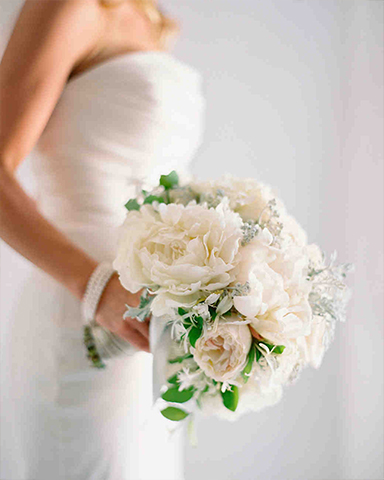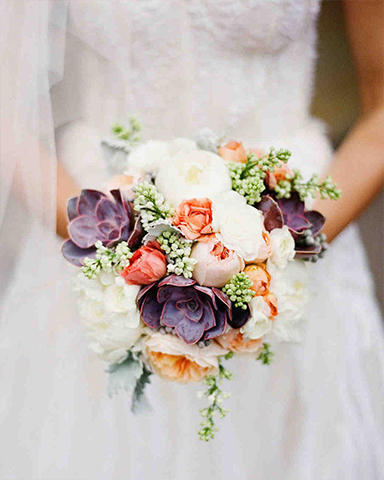 Right: Fleur. Picture: olivia leigh photographie
The classic white spring bouquet with garden roses, peonies, dusty miller, and honeysuckle.
Succulents are hot, so why not use them in a brides arrangement together with charm peonies, poppies, ranunculus, scabiosa, and dusty miller.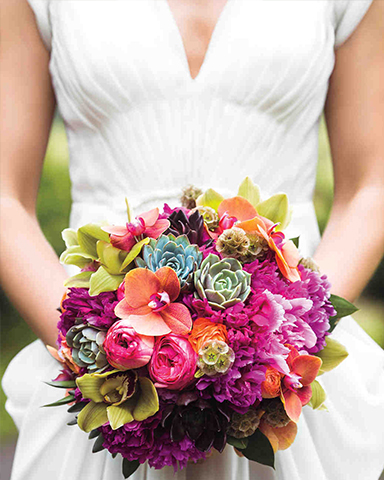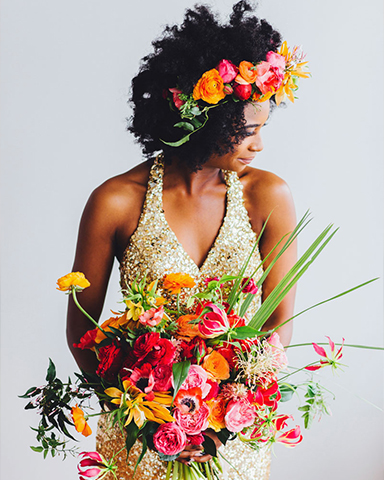 Left: Martin Roberts Design. Picture: Bryan Derballa| Right:Michelle Scott Photo
The weather isn't always good in springtime. So why not bring the tropics into your wedding bouquet with peonies, Phalaenopsis orchids, garden roses, cymbidiums, succulents, and scabiosa pods.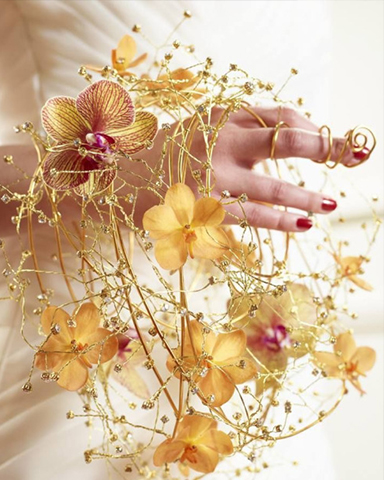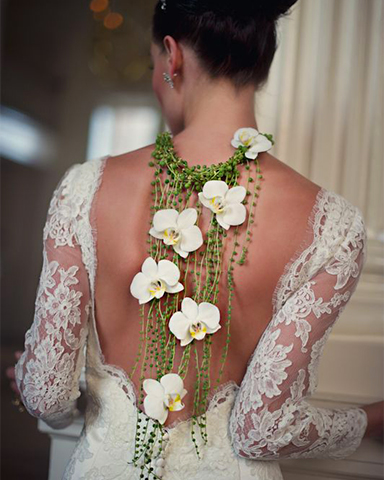 Left: Bloemenservice Nederland
Do you want something more special than an ordinary bouquet? Consider these alternatives: a simple flourishing back necklace or abundant wrist corsage with Phalaenopsis.