On the most important day of your life, a couple of things are important: the dress, the bouquet and off course the decoration of the reception-room. Lovely flowers are the best ingredients for stunning room.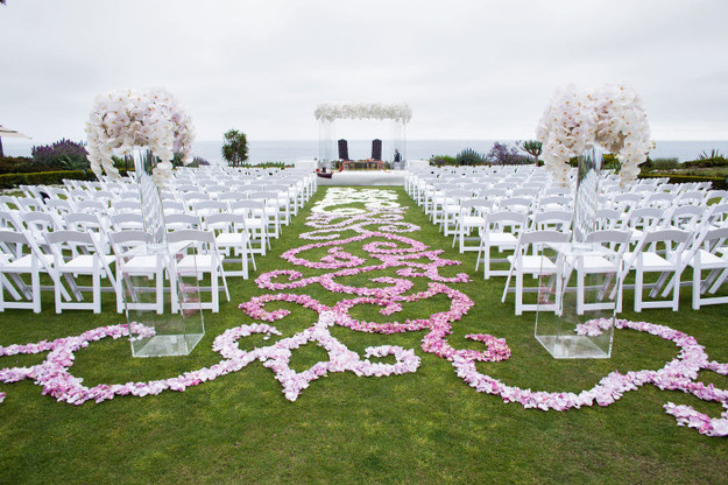 Wedding aisle with flower motive by John and Joseph, Photography: jkhphoto
In 2014  Kim Kardashian & Kanye exchanged their vows in front of a beautiful flowering wall. Since then, they are a trend. Although you can go a step further and get married under a floral rain.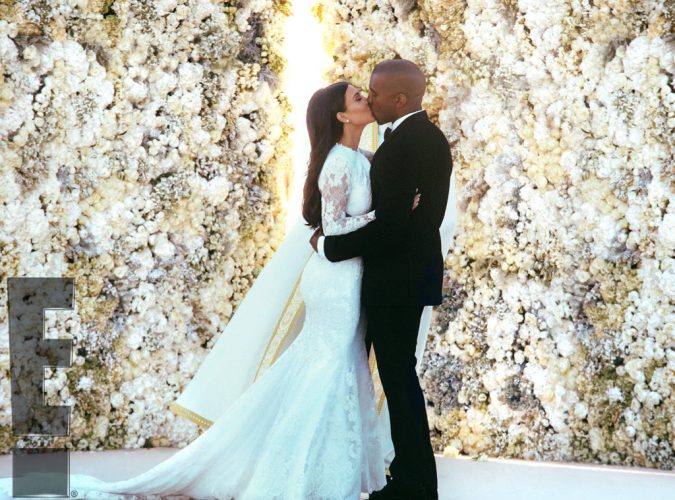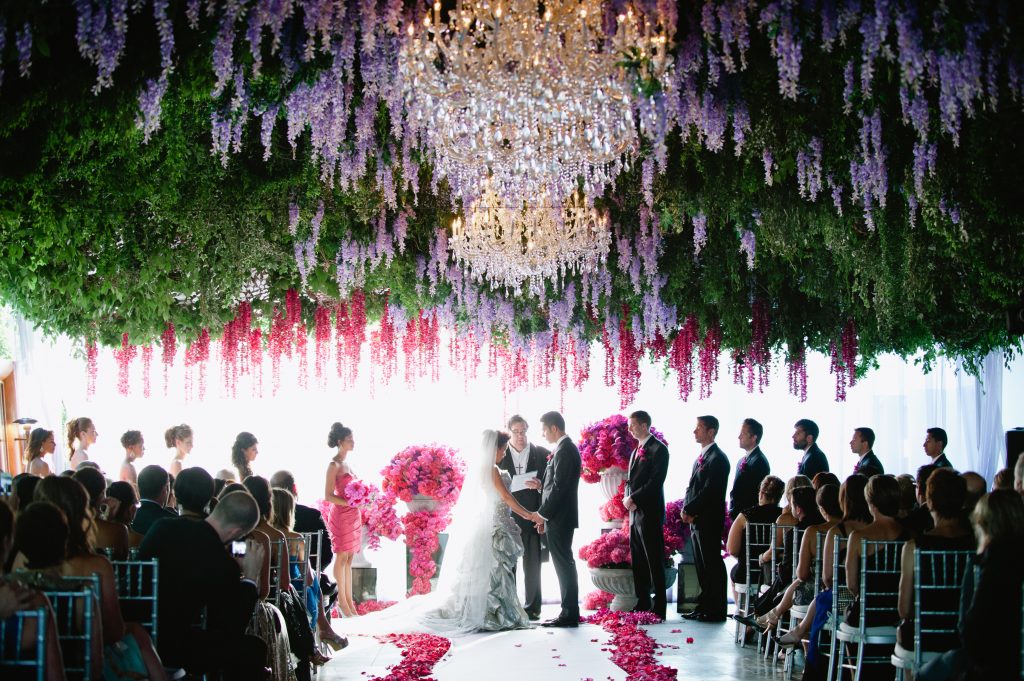 Picture: Hazelnut Photography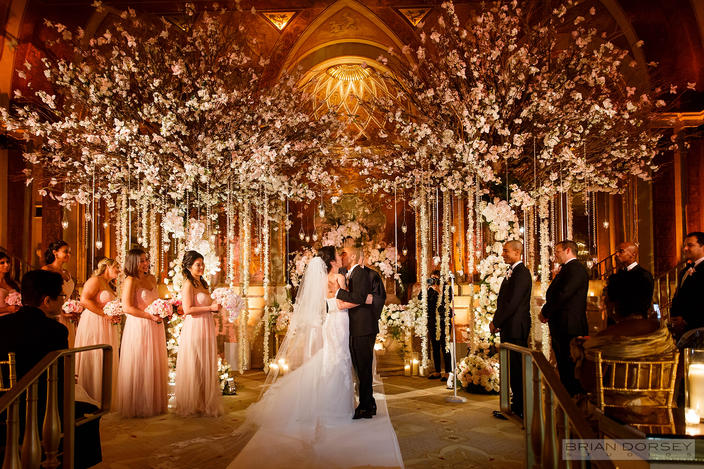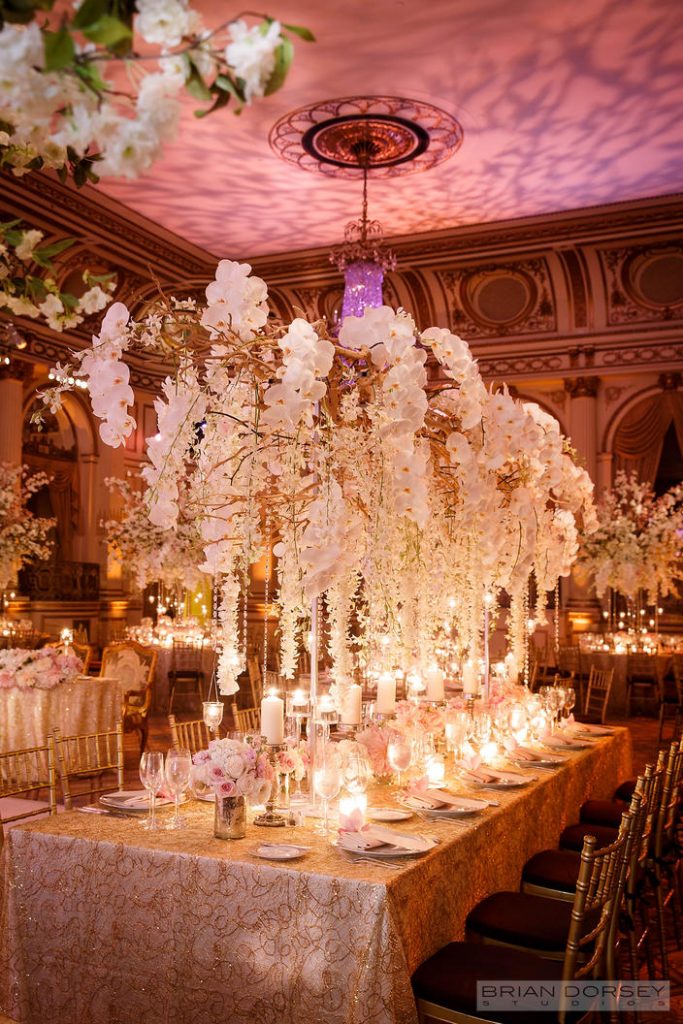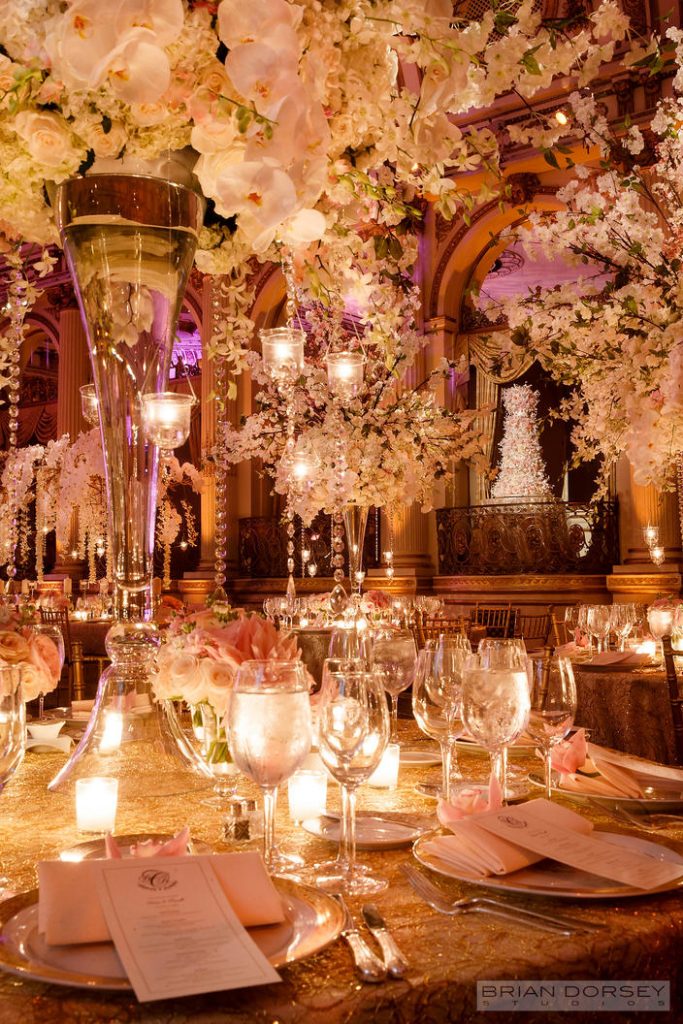 Picture: Tantawan Bloom