How lovely would it be to wake-up and be able to immediately enjoy the pretty things nature offers? Unfortunately often you have little space for flowers in the bedroom, but you might have an empty wall. A great spot for some green!
Simple and original: an Eco Deer
We all know the animal heads hanging on the wall in American movies. The Eco Deer is inspired by these. This minimalistic botanic wall vase is simple, original, fits in every interior style and it only takes up little space. Ideal for the bedroom! The second thing we love about this vase is that you can get creative with green and flowers. Do you choose a simple branch or some nice coloured flowers? It's up to you. What you put into it, determines the final look and ambiance. This way you are able to make sure the Eco Deer fits the rest of your bedroom furniture and accessories perfectly.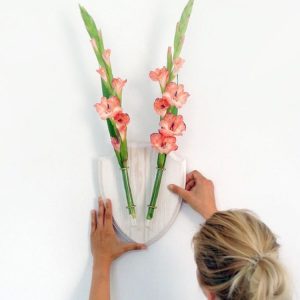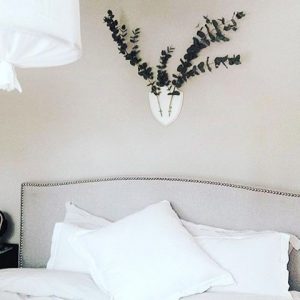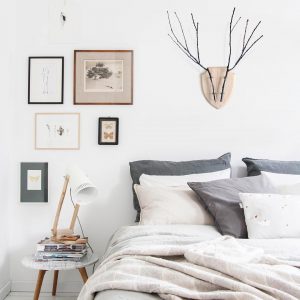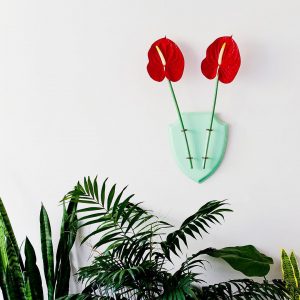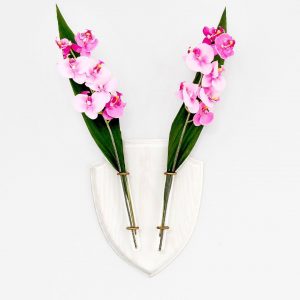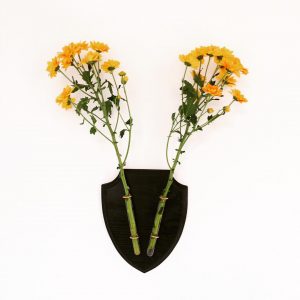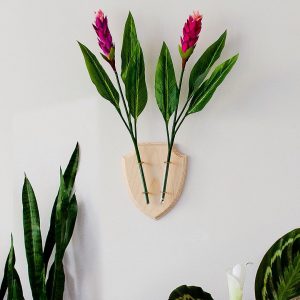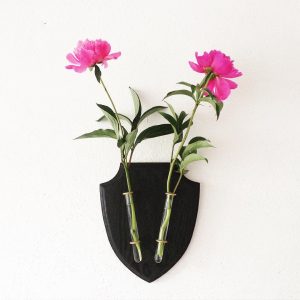 Pictures: Ecodeer Instagram
Flourishing photo frames
A wall covered with photo frames filled with beautiful memories is an piece of art of its own and flowers can only make this better. This is exactly what L'art de Fleurette does by combining a photo frame with flowers. Designer Celine Blomberg won with this design the Smart Space Design for Flowers competition. It's ideal if you have only a little space for flowers, like in the bedroom and it looks great in combination with multiple photo frames.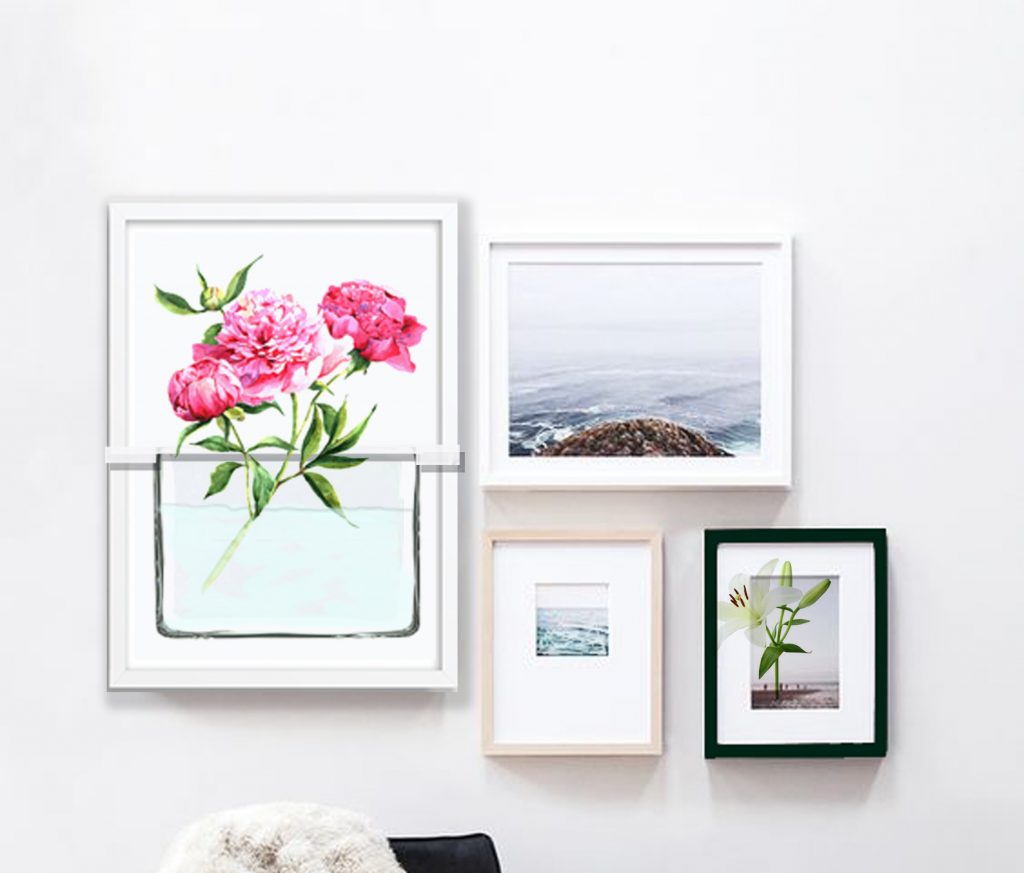 During this competition the Dutch SIGN (Dutch Foundation for Innovation in Greenhouse Horticulture) searched the last couple of months an innovative, smart and space saving concept for cut flowers at home. The second place was for the 'Blomma Lätt' designed by Kiki Calis and Marieke Schut: a flower vase with led-lighting which can be used at different ways at home. The third place was for the 'Blomma Mirror' designed by Edwin de Brabander: a mirror in front of which one or two vases can be placed. This mirror with flowers gives a special effect.
Hopefully these space saving designs will be on the market soon because then we would finally be able to put some flowers in the bedroom or other rooms that basically leave little space for flowers.