Don't you have any plans for this weekend yet? No!? Then pack up and go to the beautiful estate Alden Biesen (September 22nd – September 25). Enjoy the beautiful creations made with more than 120,000 flowers! The various rooms, such as the water castle, the church, the gardens, the inner courtyard and the outer court, are transformed into a floral fairyland for four days.
This 22nd edition is focused on 'culture'. The florists give their own interpretation of their view of life and the way of life of the specific people. The values, customs and traditions of certain cultures are central in the different flower creations.
Hat's day on September 22nd
Today was the hat's day on Fleuramour, it seemed like the annual 'Hat's Day' tradition at the Buitenhof. Every year hundreds of visitors showed their self-made or self-decorated hats. Everyone who participated this event, received a glass of bubbles and different prizes have been awarded.
A few hats of today can be found here.
Workshops
Would you, just like me, like to make a flower creation? Follow a workshop during Fleuramour. Make everybody jealous with your own flower creation. The whole weekend you can follow these workshops conducted by international florists. Register on the website to secure your spot.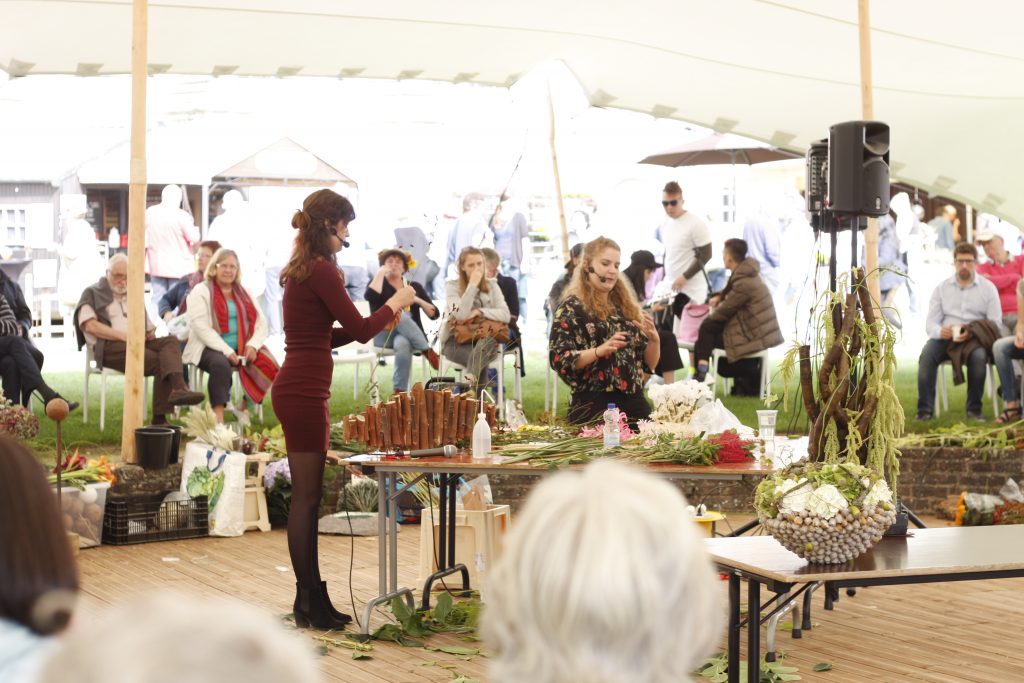 Culinary experience
Make your visit complete. On Saturday 23rd you can enjoy the Food & Flowers Experience during the Nocturne. Surprise yourself during this walking diner and discover Alden Biesen in a culinary way. The top chefs Bert Meeuwis and Danny Vanderhoven prepare six dishes with edible flowers. We are curious about your experiences.
Latest news
Stay informed and read the latest news about Fleuramour. You can download the app in the Google Play store (Android only). In this app you can find the Floor plan, the program and information about the florists.
Please, go to http://en.fleuramour.be/ for more information and tickets.
Here you can find an impression of Friday, September 22.