The Anthurium is beautiful and easy to care for. Besides that, this pot plant and cut flower can be styled in many different ways and therefore fits into any interior. What else do you wish for? To offer you some new inspiration, we listed 4 styling ideas with the anthurium pot plant and cut flower.
Artistic
Freakebana is the latest trend in flower arranging. Unlike Ikebana, Freakebana is all about breaking the usual patterns. A Freakebana composition contains many eccentric elements, that creates a surprise. All kinds of objects can be used, such as household items, food or even waste. That's why this style also is called "ugly-cool". The anthurium flower is used a lot in this style.
Dit bericht bekijken op Instagram
Create a contrast
Anthuriums come in many different colors, and therefore can be the perfect eye-catcher in your home. By combining the pot plant or cut flowers with accessories in a contrasting color, you create a popping effect.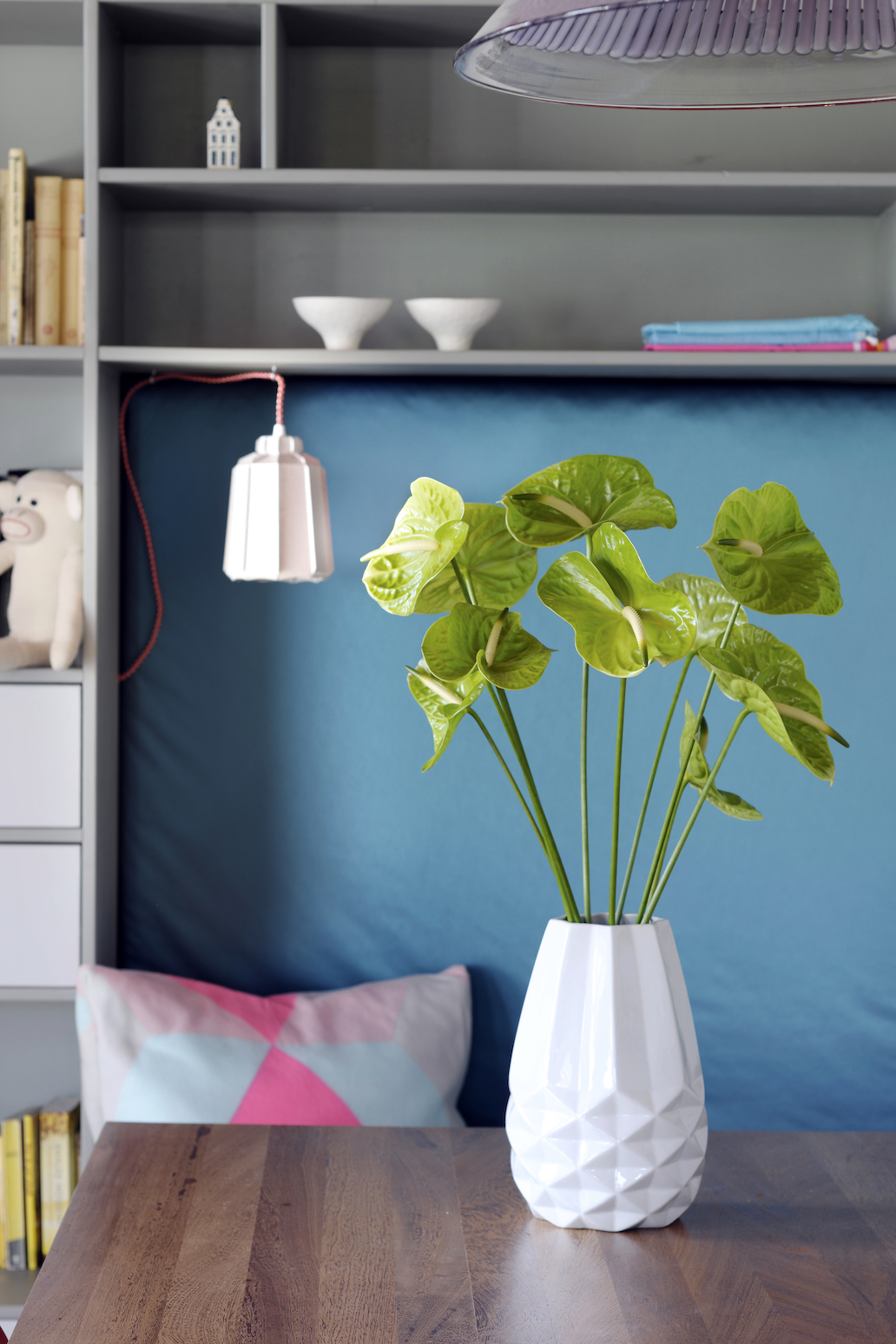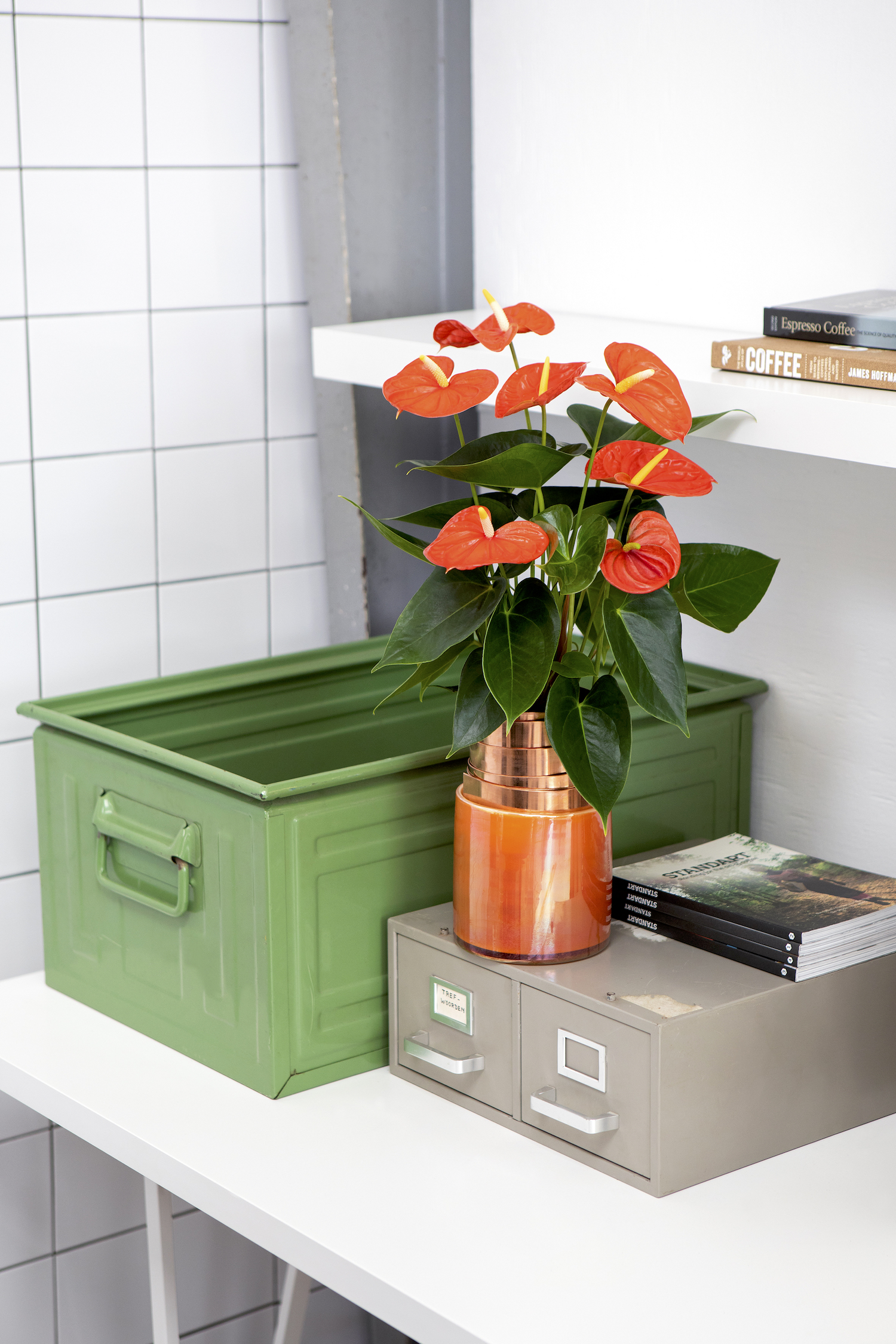 In water
Normally you would place anthurium cut flowers in a vase, and an anthurium pot plant in a plant pot. But you can also place an anthurium pot plant in water. Growing plants in water instead of in soil, is called hydroponics. If you use a glass vase, the beautiful roots of the plant will become visible. And besides that it's beautiful, the plant always has enough water.
Also see: An anthurium in water: a few tips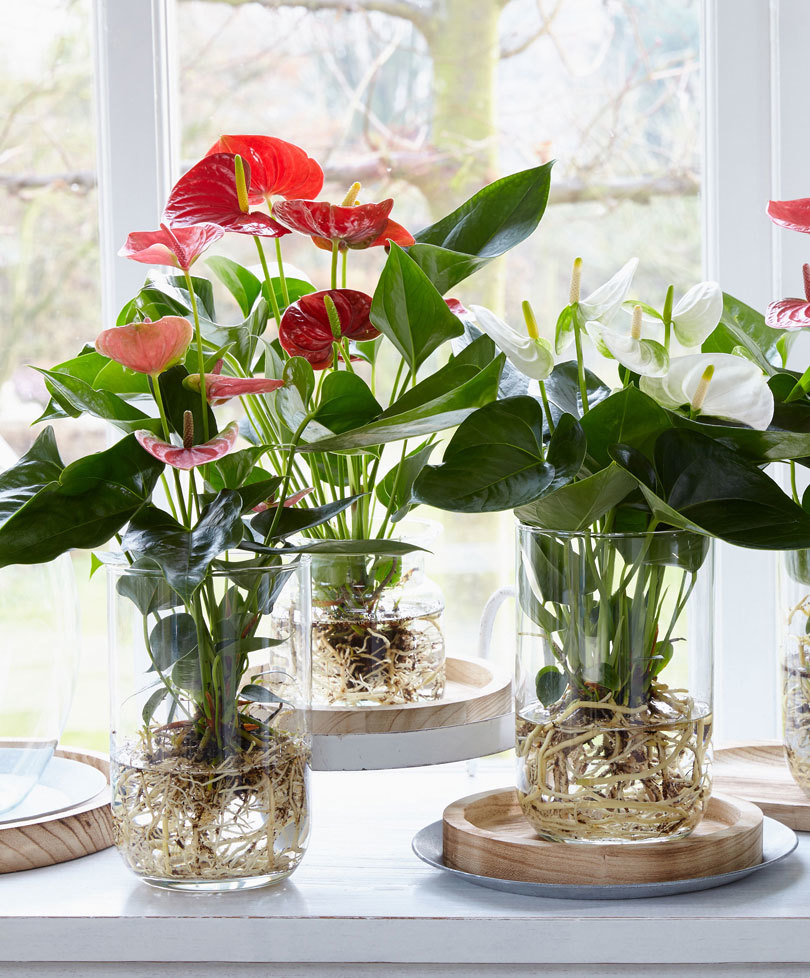 Playful
Place a few flower pots in different colors, styles and sizes together, and then put anthurium plants in them. Opt for plants in different colors, for an extra playful effect. The many green leaves of the anthurium ensure that it won't become messy.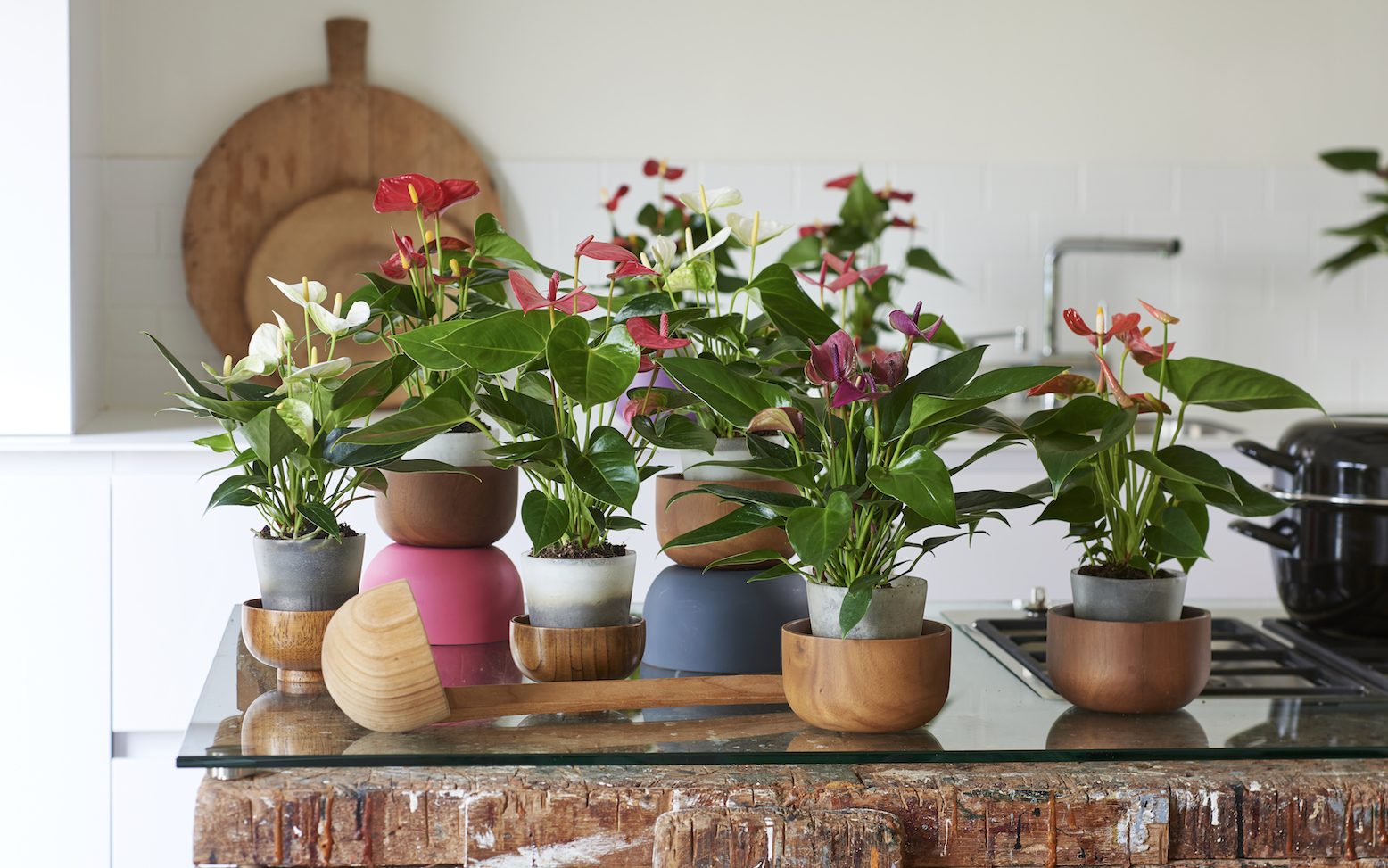 Need more styling ideas with the anthurium pot plant and cut flower? Have a look at this Pinterest board!