A green environment works comforting. In office buildings and at home people are becoming more and more conscious about the greenery; however do you choose real or artificial flowers and plants?
Artificial flowers and artificial plants: a 'go' or a 'no go'?
Cheap artificial flowers where you can see in no time that they are fake, are a no go'! Nowadays, however, there are artificial flowers of such high quality, that you can only feel the difference. These flowers are easy to care for and you cannot distinguish them from real plants. Funnily enough consumers sometimes also doubt real flowers and plants and feel their leaves and flowers as well.
There are so many different kinds of plants, that there is something for everyone; also for those who don't want to spend the time and/or effort in care. In addition, an appurtenant benefit of real plants is that they provide additional oxygen (O2) in the room. Besides an Anthurium pot plant has also an air-purifying effect.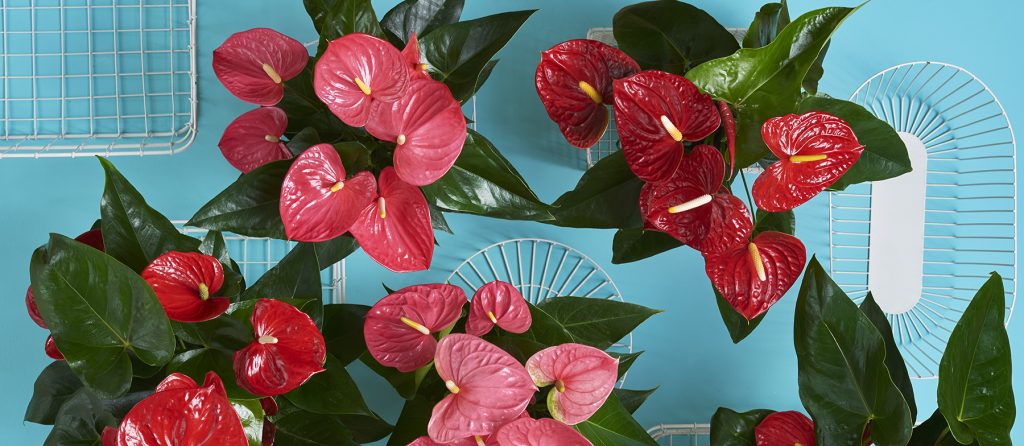 Environment-friendly
The answer to the question if a real plant is more environment-friendly than an artificial plant is not unequivocally yes or no. This depends among other things of the species, whether the plant is cultivated inside or outside, in the Netherlands or abroad. Also things like the amount of insecticides, the life expectancy of the plant and the way one deals with the plant when it dies are of interest. In short, the answers to the questions if the plants and flowers meet the requirements and to what extent, determine the degree of environmental friendliness.
The artificial Christmas tree is the most common artificial plant. In general, the artificial plant is less stressful to the environment, because it has a longer life span. A real Christmas tree has a growing time of five years and can only be used during approximately two months.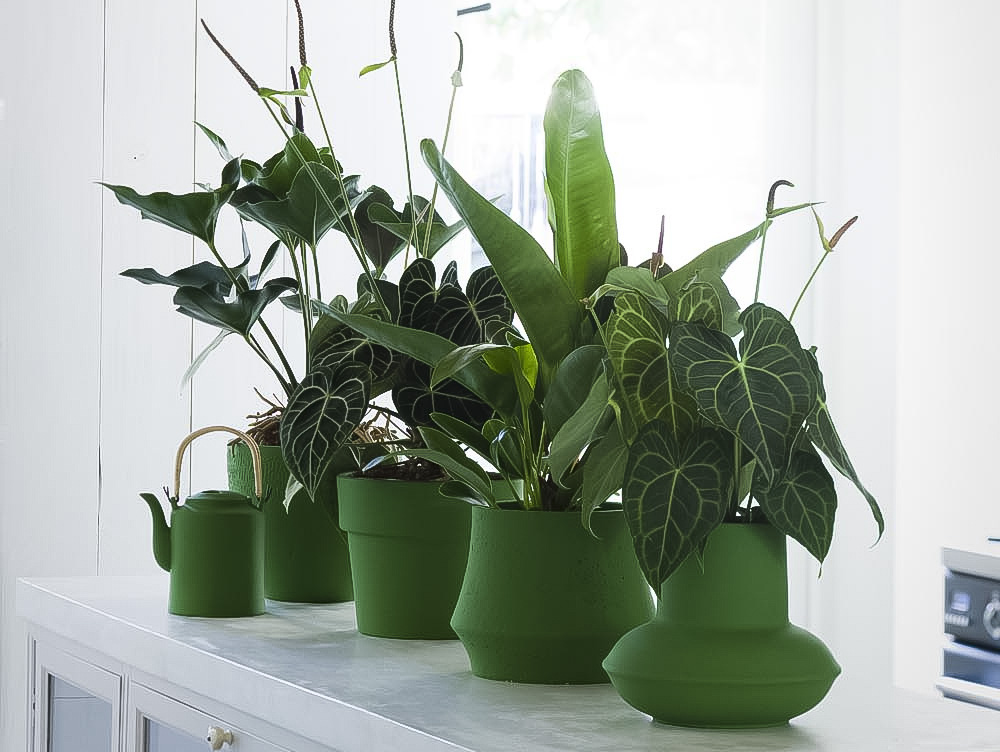 Easy going
Yet there is nothing more beautiful than real flowers and plants in your home. With real plants you see the variety of leaves. Larger and smaller, light and dark leaves, longer and shorter branches and spikes. And what about the nice scent of some flowers when you enter the living room. To facilitate the consumer, there are water systems like waterwick and a Lechuza pot. In short, do you like greenery at home, but do you normally tend to artificial plants, then this is a must! And ….. real green plants are more beautiful, often give a delicious, refreshing smell, are almost as easy to care for as an artificial plant and contribute to better surroundings.