At our place Christmas is about classics like a Christmas tree with red baubles and gingerbread cookies. A Poinsettia (Christmas star flower) is also such a Christmas classic scattered with nostalgia, but honestly I want something different this year. But what?
Caroline van Voorst Vader, one of the founders of the Dutch flower shop De Meisjes van de Bloemen (Dutch for girls from flowers) tipped classic abundancy in an interview with fd.nl.
"Mix different colours and varieties of flowers. It is allowed to be multicoloured & abundant." – Caroline van Voorst Vader
Therefore, my seasonal favourite this holiday season is a festive eye catcher with abundant flowers: the Amaryllis. Also, a true winter flower. Although it exists in many colours, I still prefer the red one since it evokes a Christmas feeling instantly.
The Amaryllis is a symbol of pride and enchanting beauty which evokes a feeling of friendship and affection. A Flower that suits perfectly with the symbolism of the festivities at the end of the year. Besides that the flower gives a chic feeling because the petals look like they're made of fabulous velvet. Ideal for a stylish party.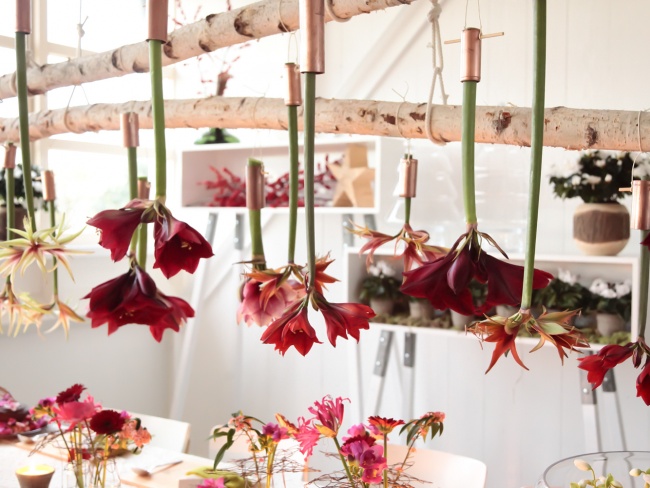 Funny fact: Because the amaryllis has no leaves, they sometimes call her the 'Naked Lady' in the United States.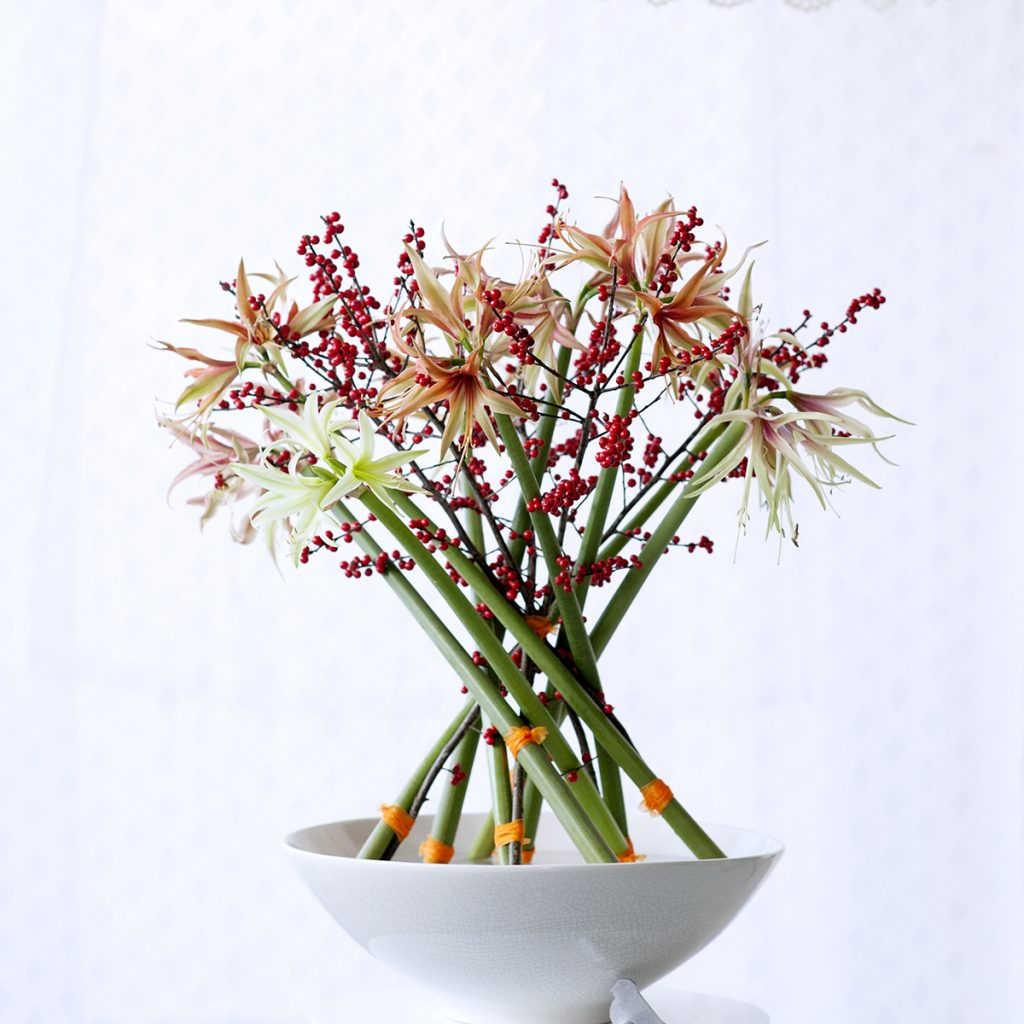 The combination with red berries from the ilex, another Christmas classic, is also super nice. I agree with Caroline that it gives the perhaps dowdy flower a sturdy twist.
Pictures 1-2 florismart.com; 3-4 funnyhowflowersdothat.co.uk