Seasonal flowers are fantastic since you have every season something new to look forward to, but occasionally it is nice to have a favourite that adapts to the season throughout the year as a chameleon.
The hydrangea is such flower that goes through several colour changes in the course of the year. Because of this fact the hydrangea always fits perfectly into a seasonal bouquet. That's ideal, isn't it? You can enjoy this eye catcher par excellence, with its large spherical flower throughout the year. Did you know that it actually consists of many individual flowers?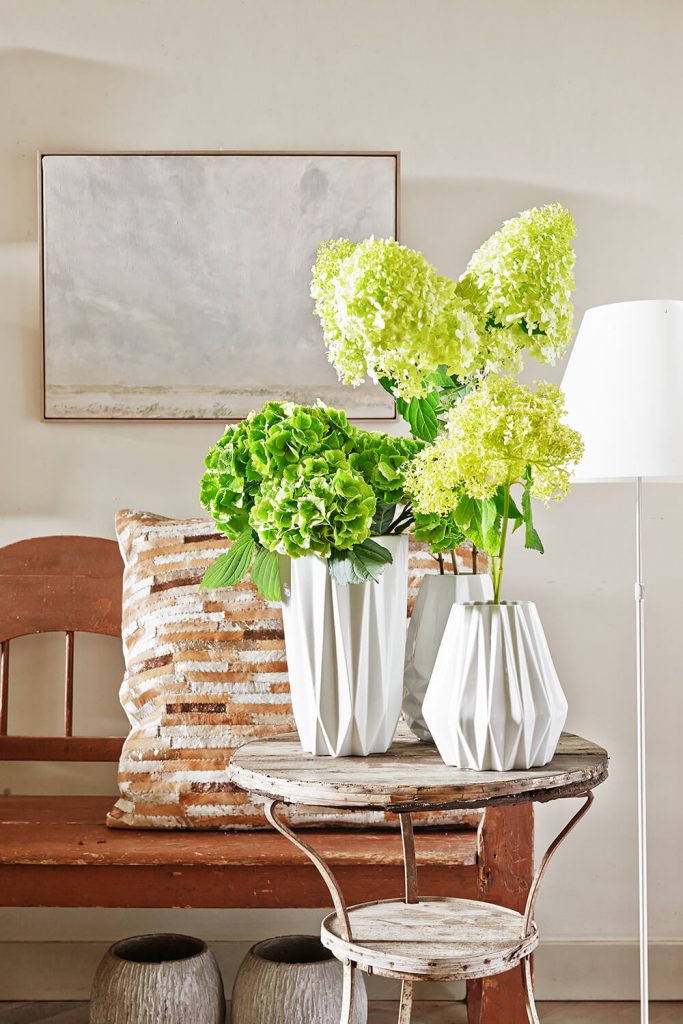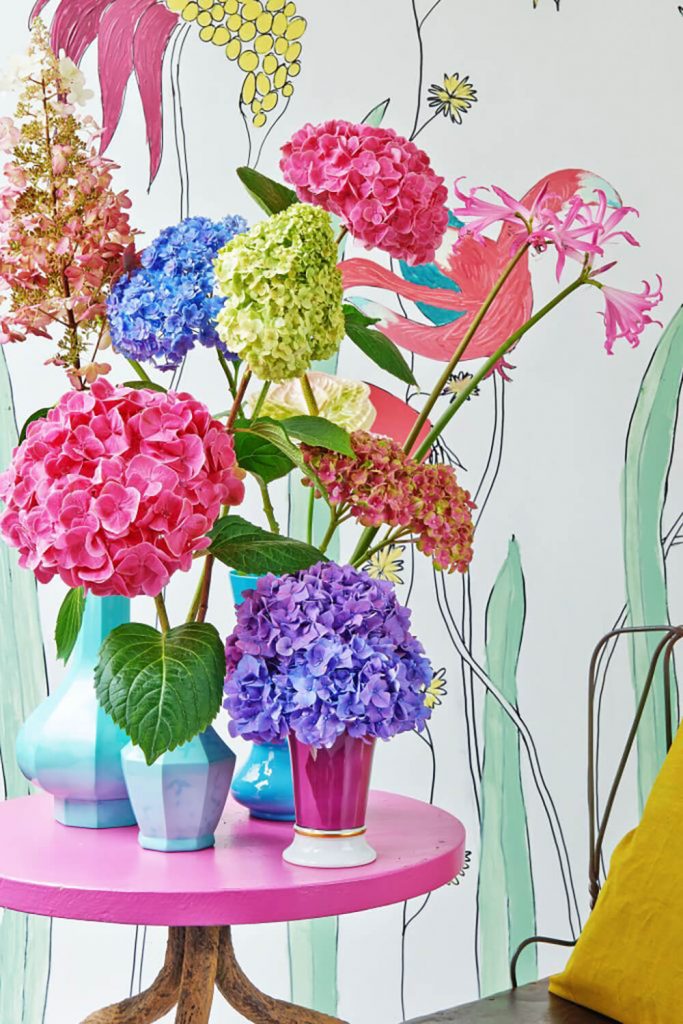 It is a special flower because its colour changes during the flowering. The original colour mixes with a green hue in various colour accents. The hydrangea suits the new beginning in the spring when they are fresh and bright. Cheers up the summer with intensely coloured flowers and colours the autumn with warm tones. It is not given a lot of flowers, but the hydrangea also fits in the winter with cooler shades.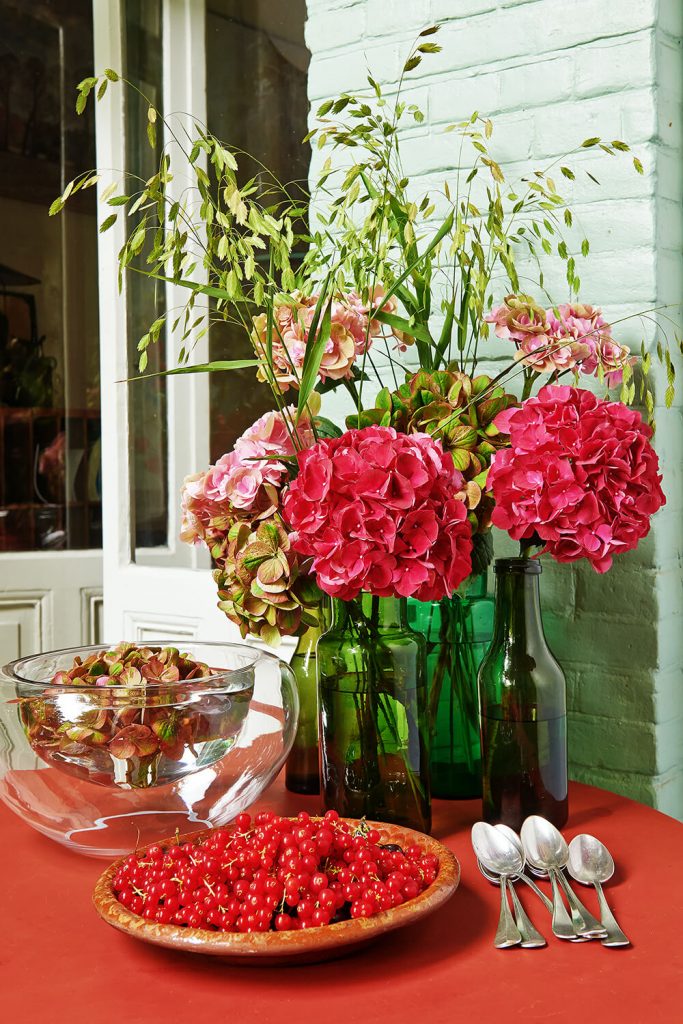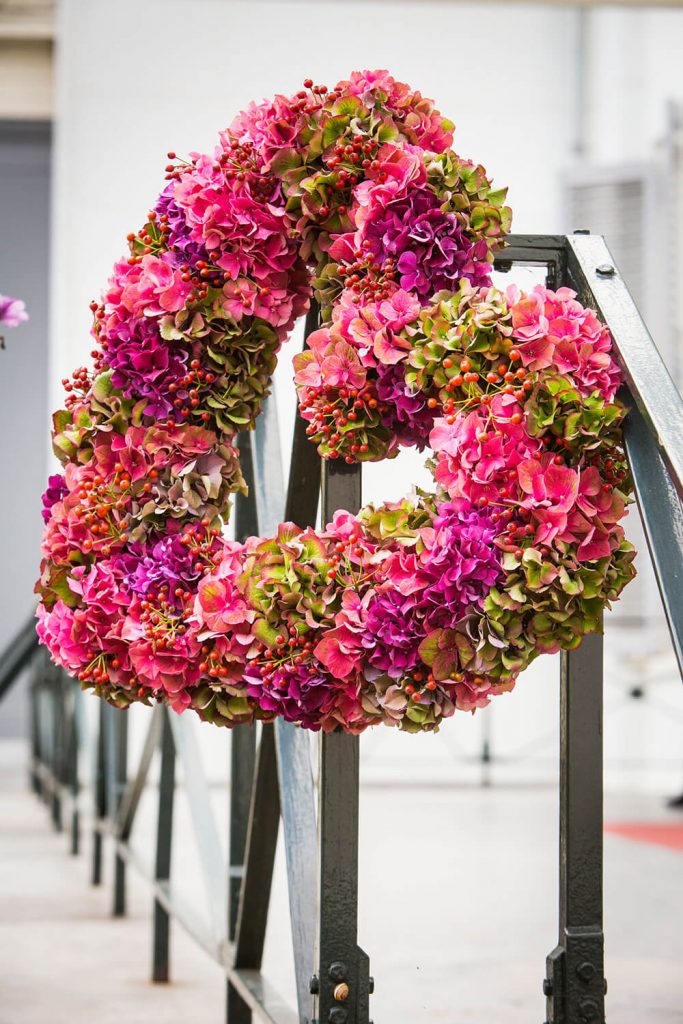 This way you can enjoy your hydrangea even longer
It may sound contradictory, but the more mature the flowers, the longer the life of the hydrangea. If some of the small flower buds in the centre from the flower are open, then this is a sign that the flowers have matured a little more. By cutting the flowers off and putting them immediately in fresh cold water with flower food you have even more enjoyment.
Hydrangeas are well-known for their thirstyness. You can control this by giving them company of other flowers. Then, evaporation of the water is limited.
Fruit produces gases that cause Hydrangea flowers to age prematurely. Therefore, do not put the flower vase too close to the fruit basket. Cut Hydrangeas also don't like a metal vase or bucket. Glass vases are ideal. Another advantage is that you can easily control the amount of water and its quality.
Source: Hydrangeaworld.com