It's almost time for Easter! A great moment for an extensive brunch with family or friends. An Easter table is not complete without (chocolate) eggs, but also not without flowers! That's why we collected three nice Easter table decorations with flowers.
One color
Choose only one color for your styling, and use it in different shades. With yellow for example, you can think of canary yellow orchids, golden accessories, beige napkins, etc. By using one color in various shades, the styling becomes a striking yet harmonious whole. And the greater the difference in shades, the more beautiful!
Also see: The color of the year 2019: Spiced Honey
From pot to vase
During cooking you will probably be left with all kinds of glass jars. Save them and turn them into little vases! They're very nice to put all kinds of flowers in. Did you know that you can also cut orchids? Cut the stem diagonally so that it can absorb as much water as possible. Then place it immediately in a vase with lukewarm water in a spot in the shade.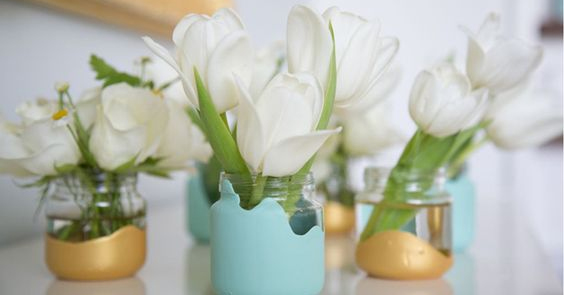 Floral name cards
A table arrangement probably isn't necessary, but it looks nice! Certainly if you use Easter colors such as yellow, green and pink, and use flowers in it! Blogger Enter My Ettic shows that the anthurium flower is very well suited for this. Place a white napkin on a plate, put an anthurium flower on top of it and make a package by wrapping a ribbon around it, on which you've already attached a name card.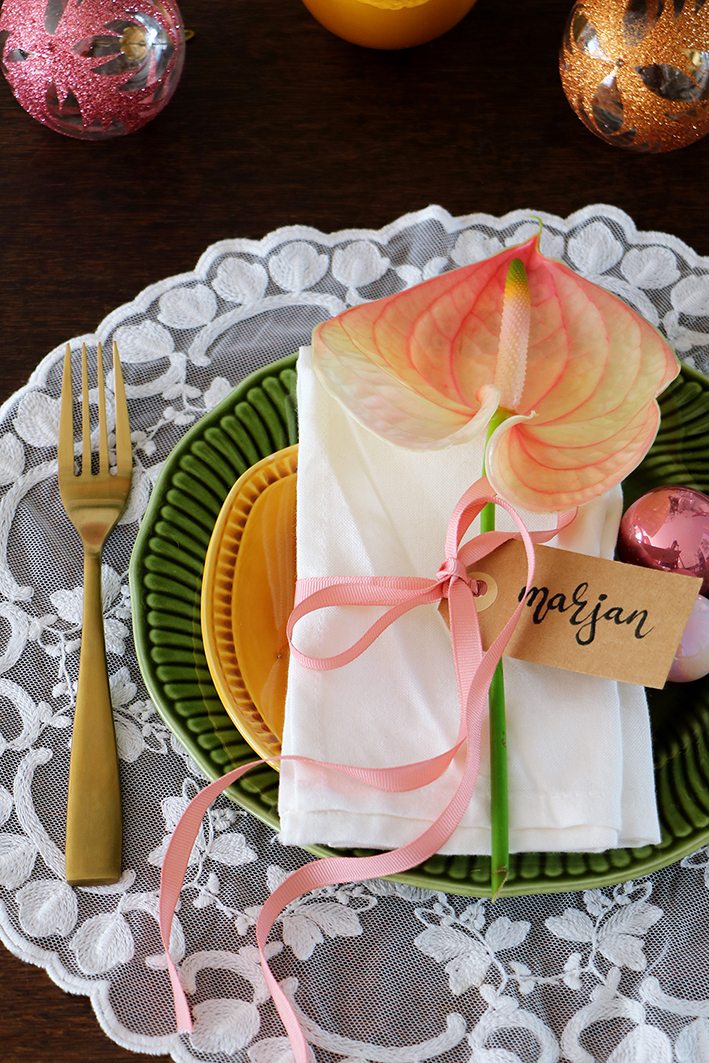 Need more inspiration for Easter? Have a look at this this Pinterest board.