The fact that summer has begun and the sun is showing itself more often, has to be celebrated with a flourishing garden party. A barbecue with a summery music is fun, but with these decorations you will totally be in summery moods.
Tropical flower decorations
The bright colours in these tropical flower decorations are enough to evoke tropical feelings. Nice to know: the hanging decorations seem to be made of expensive wicker pendant lamps, but in fact Ashley Rose from sugarandcloth.com used wicker food domes and filled these with floral foam, in order to make sure the flowers would be able to hang upside down.
Summery ending
A great garden party is ended with some nice ice cream. Impress your guests with this lavender and white chocolate ice cream. Yummy!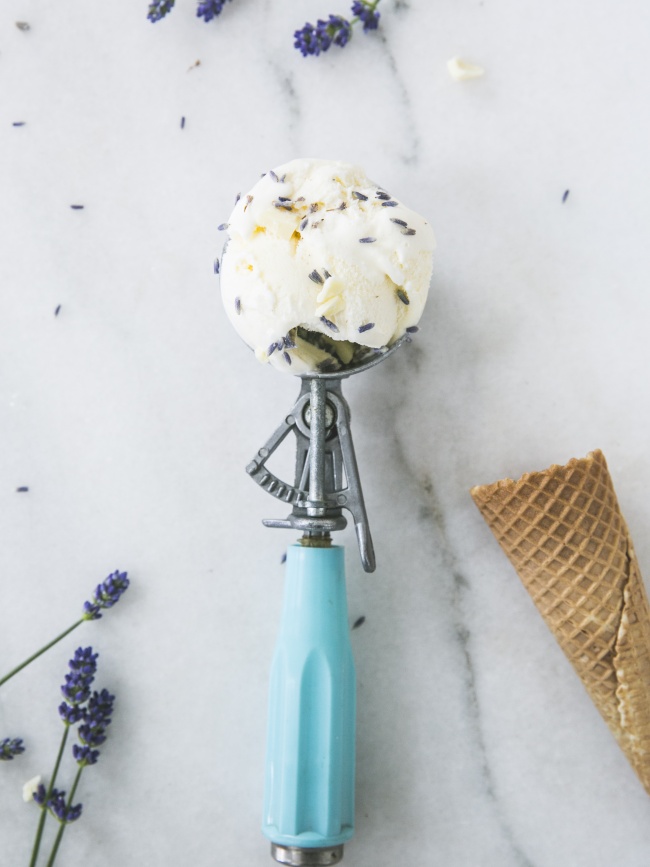 Summery field flowers
At summer time you see field bouquets everywhere. You will still be in summery moods even when the sun is down, by overloading your garden table with these summery flowers. Bloomtube stylist Marion created with old silver and copper vases an upscale, yet casual look.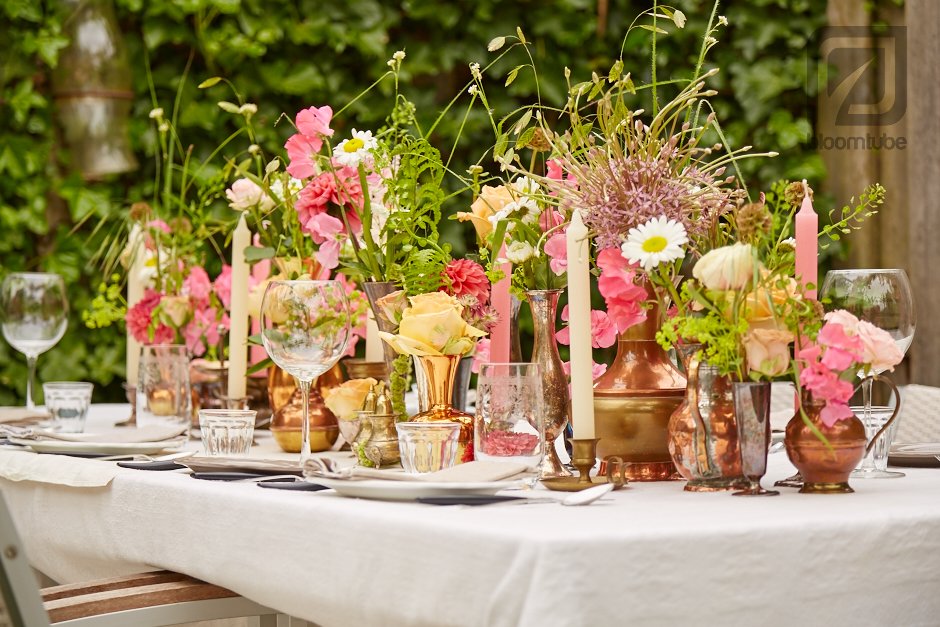 Refreshing glasses
We all familiar with putting ice in your drink, but a drink in ice is off course very special. Propose a toast to the summer with an ice glass decorated with frozen edible flowers!