Flowers usually already are part of the wedding decoration. Think of the bridal bouquet, for example. But lately, flowers are becoming more and more popular. It's not surprising though, because they're beautiful, smell wonderful and provide atmosphere instantly. That's why we collected a lot of inspiration for a summer wedding with flower decorations.
Floral drinks
A summer wedding with flower decorations isn't complete without edible flowers. This is a huge trend lately. Edible flowers are used in salads, over desserts, and in cocktails or mocktails. It looks so beautiful and festive!
Also see: 2 floral cocktail recipes to make this summer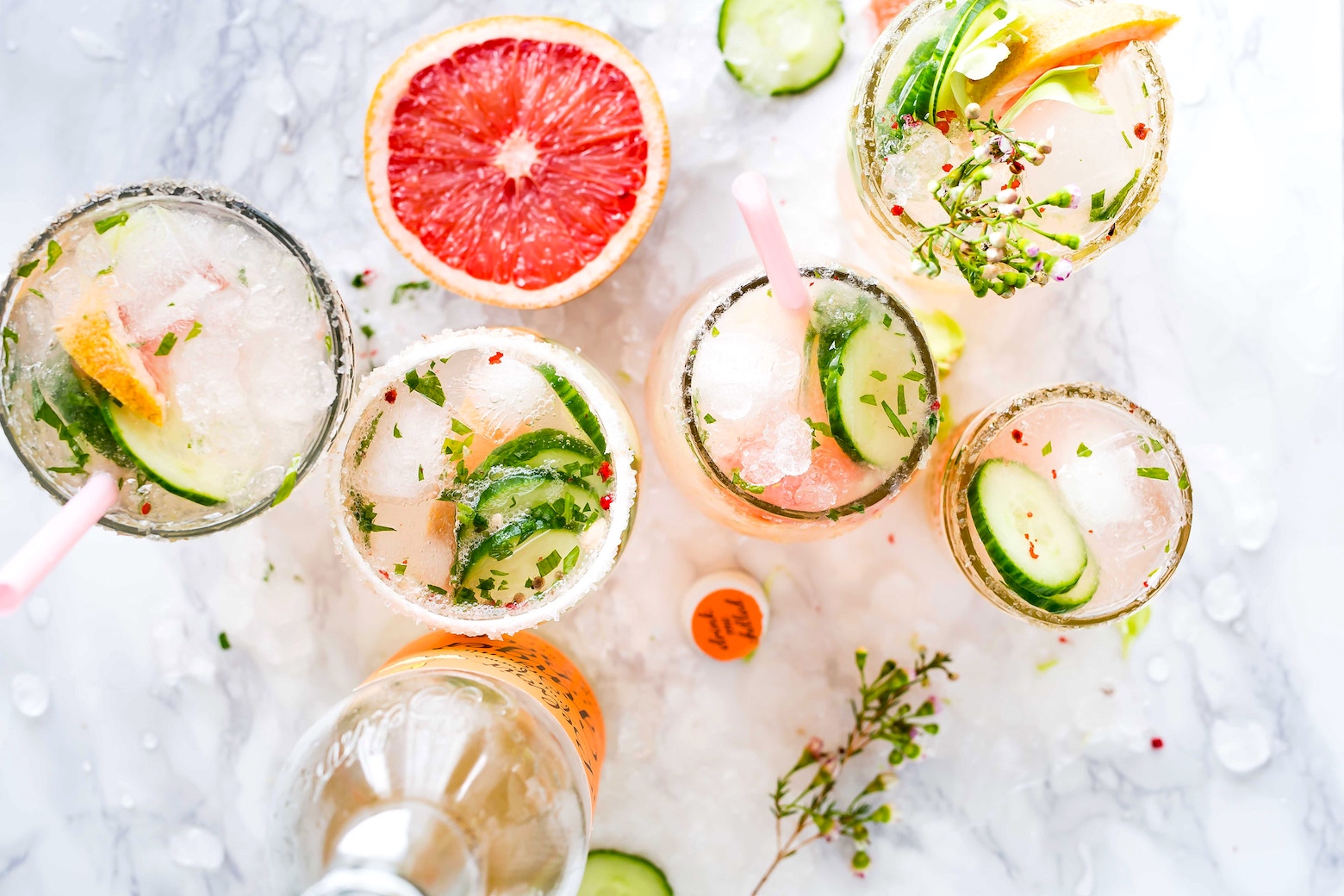 Flower arrangements
A few years ago, especially greenery was used in floral arrangements at weddings, but nowadays flowers are the eye catchers. Green is certainly still used a lot, but more as a supplement rather than as a centerpiece. For example, place a few large flower arrangements on the table on which the wedding cake is placed, to draw all the attention to it.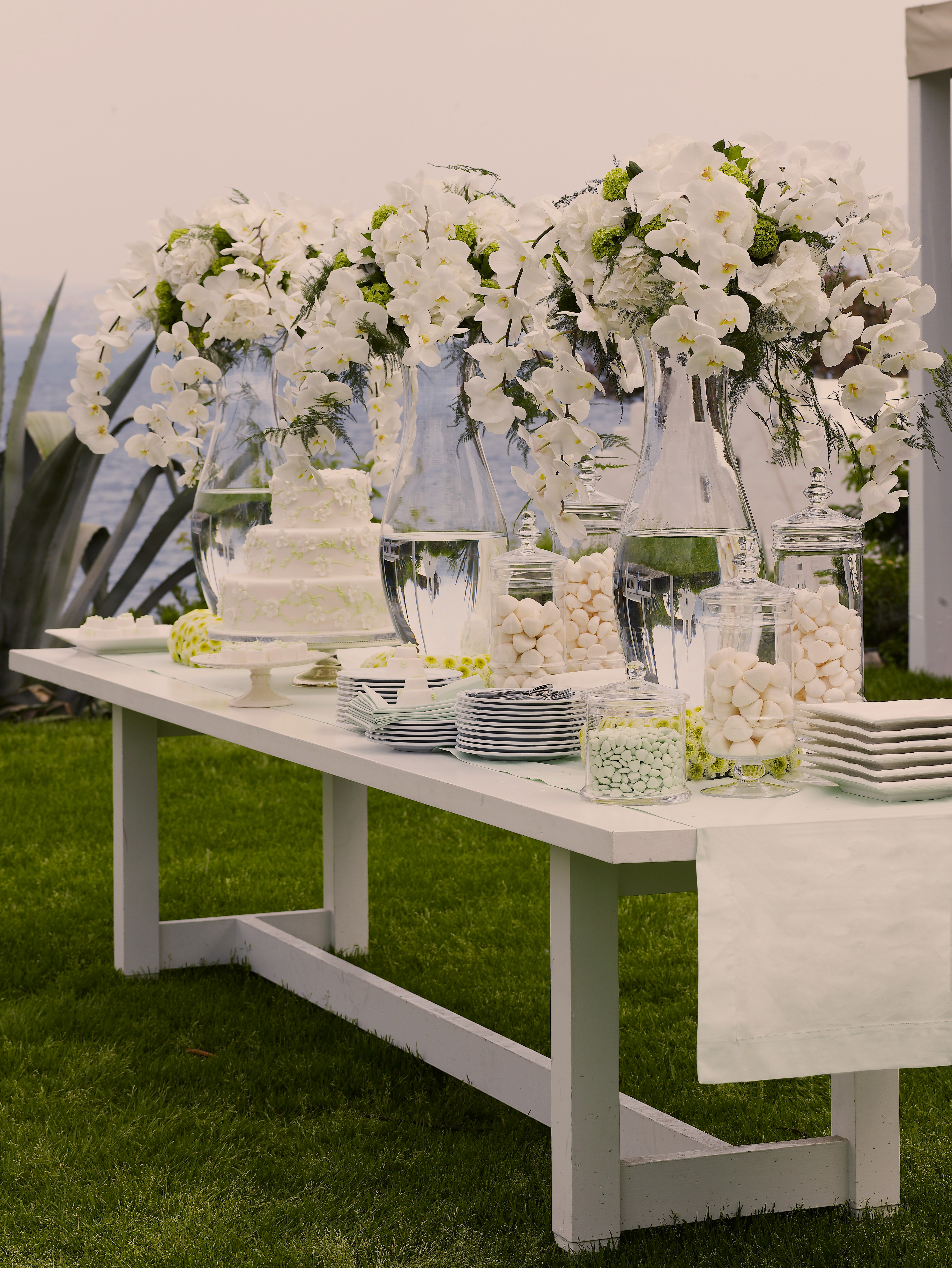 Bridemaids plant
The bride and bridesmaids often have a flower arrangement in their hands. Beautiful, but perhaps a little more original is a plant with a lot of blooming flowers. In the picture below you can see that the bridesmaid is holding a blooming orchid, and it looks very classy and festive!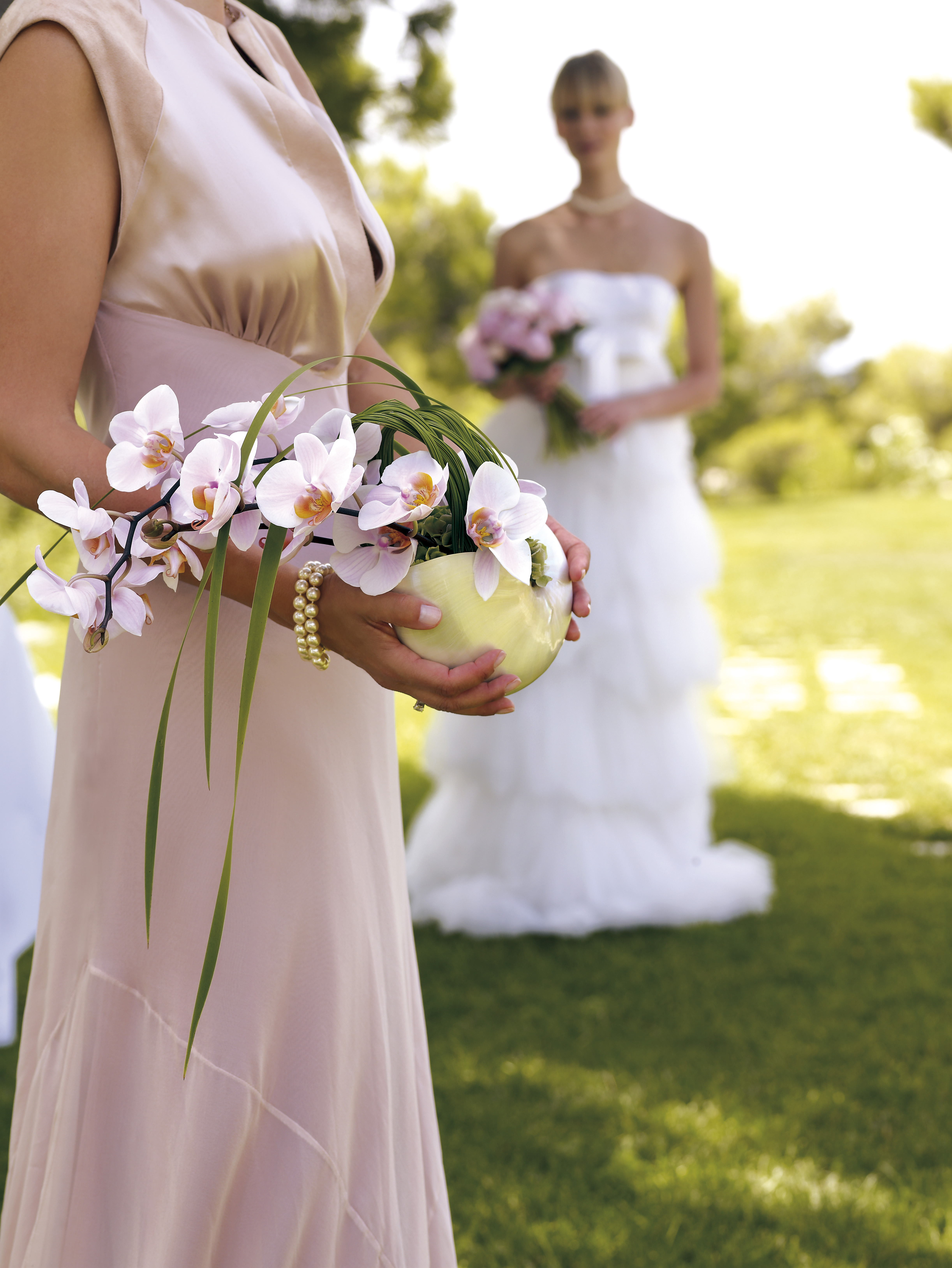 Sustainability & homemade
Sustainability and homemade decorations are becoming increasingly popular themes in wedding decorations. For example: signs, lanterns and guest books are often homemade nowadays. In addition, empty jars and bottles are often placed on tables, used as little vases with flowers in them. Add some candles and you have a really romantic atmosphere!
Flower crown
The flower crown is one of the biggest trends for this summer, according to Instagram and Pinterest. And the bigger the crown, the better! Make sure that the flower crown matches the bridal bouquet, if you use both.
Also see: DIY: How to make your own flower crown