Useful survival tips 
Even though most travel plans have been cancelled this summer, sometimes you just want to go on an adventure; escape from your daily activities. In case you are away from home a little longer; here are some tips to make your plants survive in your absence. So you can leave the house with confidence! 
The longer you are away, the more your plants will miss you. Anthuriums and Orchids are flowering plants that often cannot be longer than one to two weeks without care. So if you are gone for a little longer than a weekend break, you have to get help for your green friends.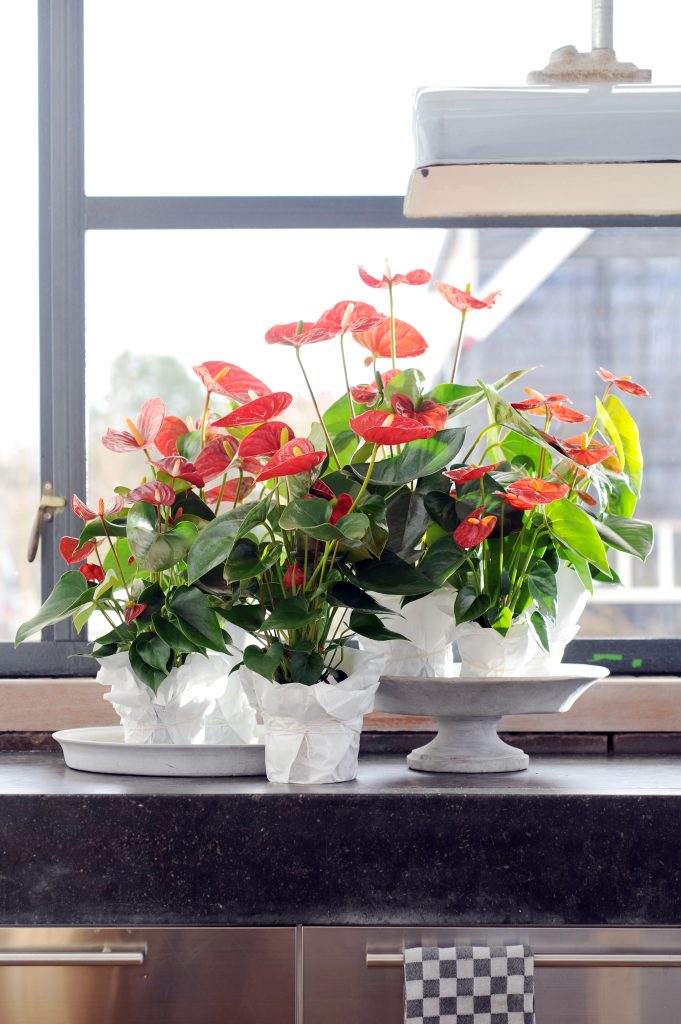 The plant care
Very nice if friends, family or neighbours want to stop by your house to sort the mail, air out rooms and take care of your green friends that stay at home. But don't forget that it can be difficult for them to estimate exactly what your plants need. Because they have not built up as close a bond with your plants as you do. 
Make it as easy as possible for them (and increase the chance that your plants will survive) and write a short manual for all your plants. Tips can be found under the heading First aid for care. This makes it a win-win situation and you make both your plants and the plant sitter happy. And don't forget to treat them as a thank you with a beautiful flowering plant for themselves (which you naturally look after with love!) 
Adjust yourself
If no one can help or if you don't dare to hand over the plant care, you can also get started with some DIY action. For example, place your plants close together, in a bright spot, as soon as you leave home. Together they provide a local climate with higher humidity, which makes them survive better.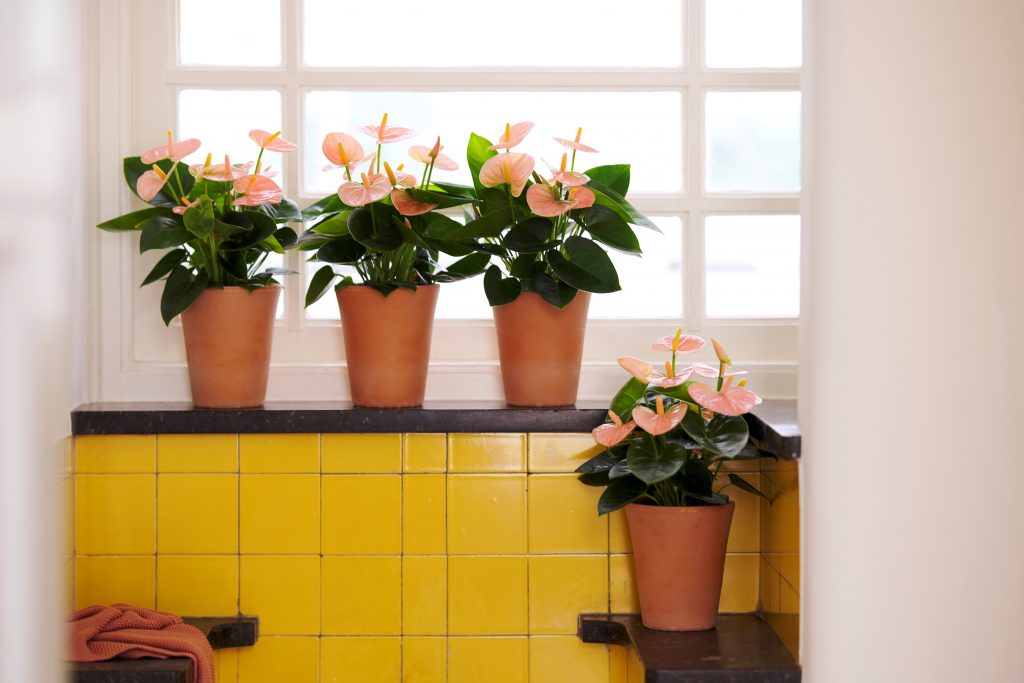 Buy or craft an irrigation system
You can do this in two ways. 
Place all the plants on a saucer or in a container with a layer of water in it, so that the roots can absorb it when you are away. This allows you to delay drying out longer. It is important that you wet your plants well before you leave.
Cut a piece off the bottom of an empty water bottle. Remove the cap from the bottle and make three small holes in it. Stretch a piece of pantyhose over the opening of the bottle (this prevents the holes from getting fullwithsoil). Turn the cap over the pantyhose on the bottle and insert the bottle upside down deep into the soil. Pour the bottle full of water; from now on the bottle slowly gives water to the earth.

 
 Finally: go away and enjoy carefree!