Stopping by a florist for a moment to (let) put together a beautiful bouquet from the flowersea, I love it. Unfortunately it seems that other millennials (20-35 year) can't always find the florist. Does the florist has a future?
A florist anno 2016 looks more or less the same as 100 years ago, while the world around it is changing rapidly. Physical stores disappear and online sales thrive. Besides that millennials, the consumers of the future, visit florists less and less. Is the simple flower shop to boring to excite the young consumers?
At Fleuramour I asked the founders of The Flower Lab how they see the future of the florist. Although they fear for the future of the florist as we know it because they don't attract the younger demographics, they also see opportunities if the florist of the future offers more than just flowers, an experience.
Millenials are as digital natives constantly online and choose also when it comes to flowers for the convenience of online shopping. This doesn't mean there is no future for the offline florist. Youngsters say that they prefer buying flowers in a store when they have more time. In that case the florist should offer something extra. A visit to a flower shop should become an experience to attract the consumer of the future. There should be a visual big picture following the latest trends with a major role for storytelling. Every flower has a story, according to The Flower Lab.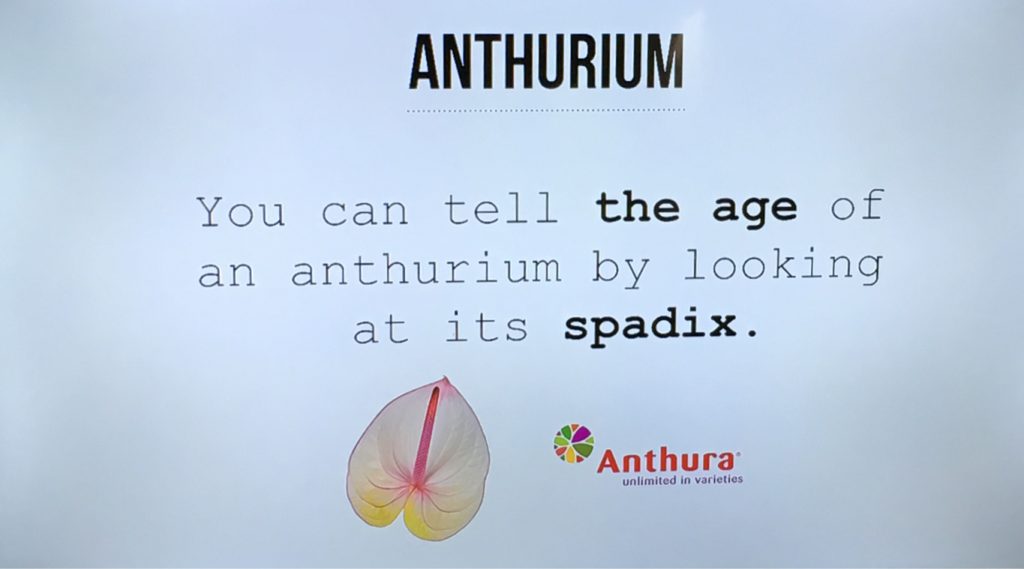 This flower shop of the future was visible at Fleuramour involving three trends in a particular style with matching colors and accessories.
Winter Cocooning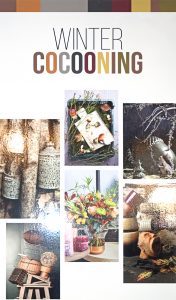 We love to retreat in a warm and cosy ambiance in the wild winter months. This trend is responding to this by creating a cosy feeling with a lot of brown hues and natural textures. The increasingly important sustainable and conscious lifestyle is reflected in the interior by going back to the roots with raw shapes and authentic materials.
Mystery Forest
Nowadays we are more mobile as ever, both physically and digitally. Home should be a place to leave your daily chores behind and escape into a fantasy World. This need for peace is satisfied by this decorative trend with a dark romantic edge.
Bohemian Chic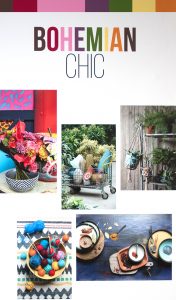 The World is a village because farthest corners have become reachable. In this trend cultural influences are mixed and remixed endlessly. East meets West, informal and formal are combined, contemporary and old stuff blend without effort.
The florist should also create a virtual step and inspire through social media because this target group is one with their smartphone. Only a virtual taste of the shopping experience can lure them inside.