Forget ordinary bouquets, after you have seen this, you will want a flower carpet.
The flower carpet offers a perfect chance to stroll across the Grand-Place, a jewel of Gothic architecture, to inhale the fragrant scent of the begonias and admire its details. This year the Grand Place in Brussels will be covered with flowers for the twentieth time from 13 untill 15 August.
An area of 18,000 m2 will be covered with 600,000 flowers. The carpet 24×77 meter is composed by more than 100 volunteers in less than four hours with nearly one million begonias (300 per m2) combined with dahlias, various grasses and colored bark.
To get in the mood, we have selected a few showstoppers from the past.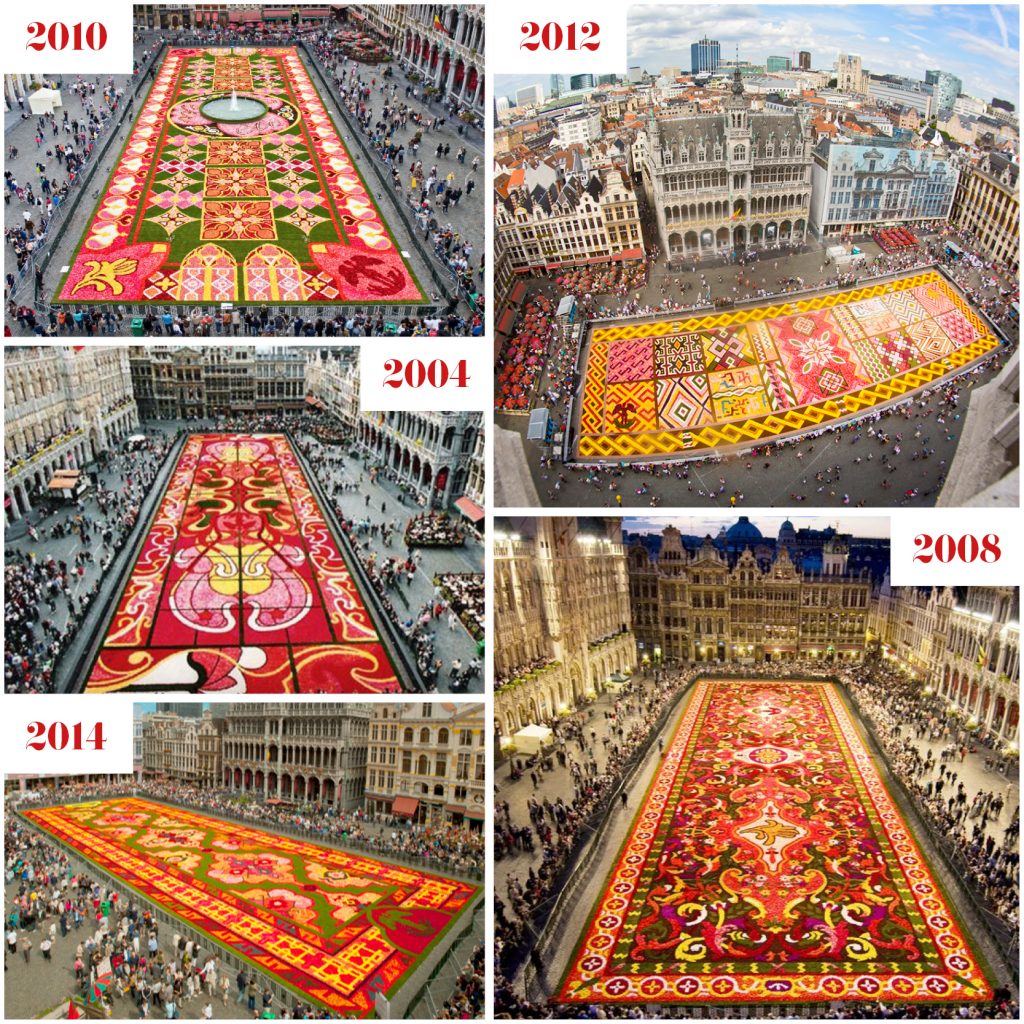 In 2014, it was a magical masterpiece full of colours and scents inspired by the geometric patterns of the famous Turkish kilims. In 2012 the flower carpet was made up of drawings of tribes from Ethiopia, Congo, Nigeria, Botswana and Cameroon, and in 2010 it pointed the spotlight towards Europe.
In the summer of 2008 the beautiful flowers carpet was inspired by French patterns of the eighteenth century, while in 2004, Art Nouveau was the key, with its scrolls and beautiful motifs. Curious about the carpet this year? Visit Brussels or check: http://www.flowercarpet.brussels/.