Do you have a cabinet filled with vases and flowerpots that you didn't like that much anymore? Give them a second life by changing their look with these simple DIY tutorials.
#1 New ceramic for less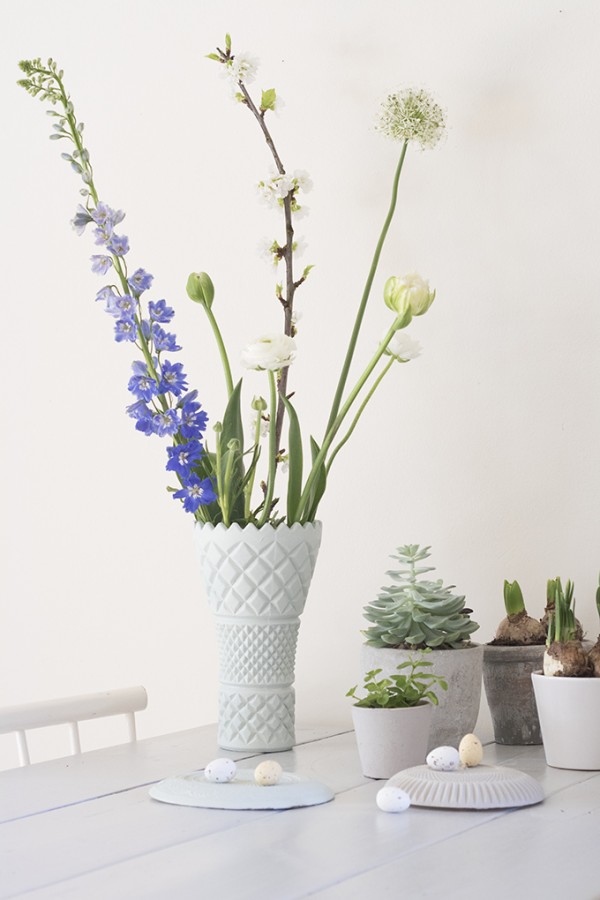 We love this! Do you have some old crystal vases or decanters in a cabinet? Grab some paint and give them a ceramic look. The tutorial of Homecrush is in Dutch but it really is super easy.
#2 Always a friendly face at home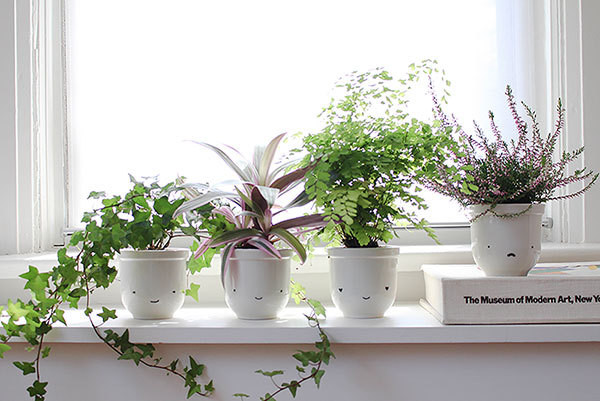 A super nice idea of Lonny Magazine to turn boring white flowerpots in friendly faces. You will always be welcomed by a happy face when you come home from a long day at work with these cheerful flowerpots.
#3 Colour your interior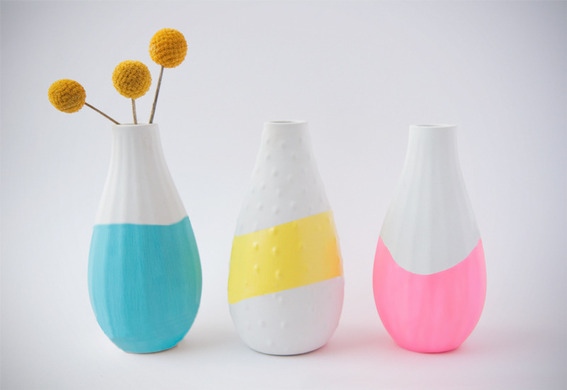 Flowers and vases are a simple way to bring more colour into your interior. Chris Gardner of Curbly.com made these white vases with a neon touch which are able to brighten your interior.
#4 Natural look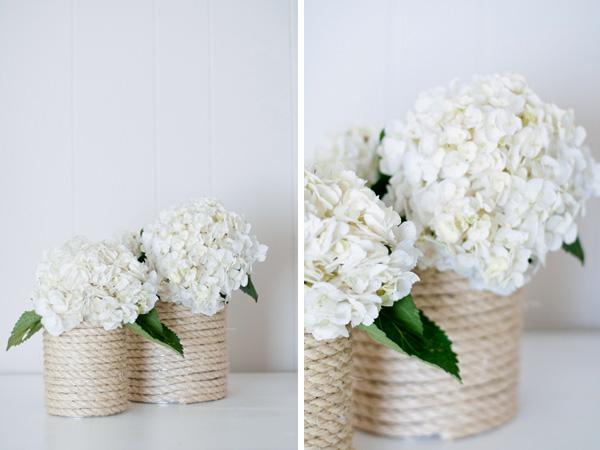 Using natural materials is hot! With this simple tutorial you can give old planters easily a natural look with a rope. If you don't have any old planters, you could also use some tin cans, just as Krista A. Jones from Baysidebride did.
#5 Choose gold!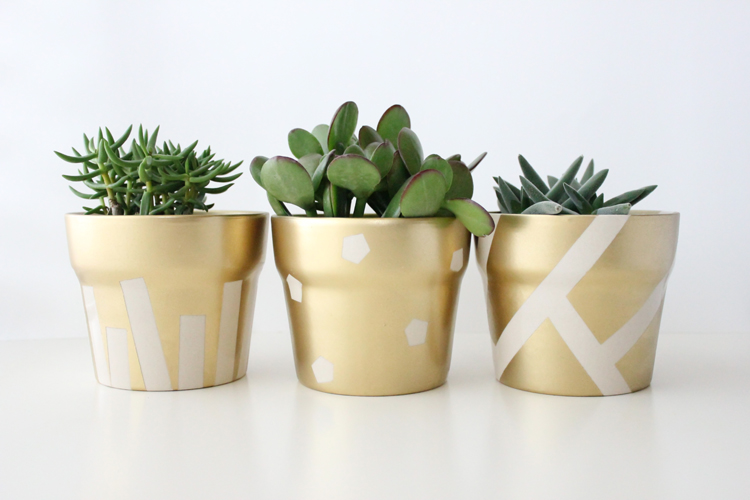 Celebrate this sportive summer ins style by painting a couple of little flowerpots with gold paint and create different motives by covering some areas with tape before you start painting. Here do you find the full tutorial by Daliacreates.com