When you return from your vacation you want to keep the relaxing feeling for as long as possible. If it could, you would even take the sun home in your suitcase. Fortunalty coming home in an empty house with plants that sadly didn't survived your vacation is not necessary anymore.
With these tips your plants get enough water while you're away, allowing them to look great after your vacation, giving you a warm welcome.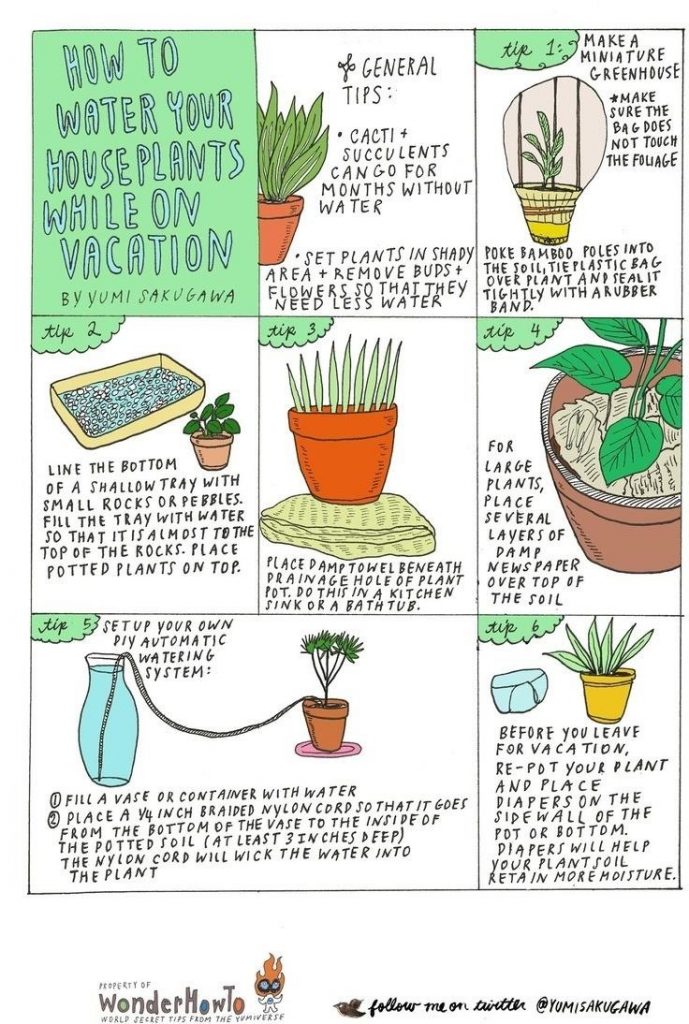 1. From plastic bag to water buffer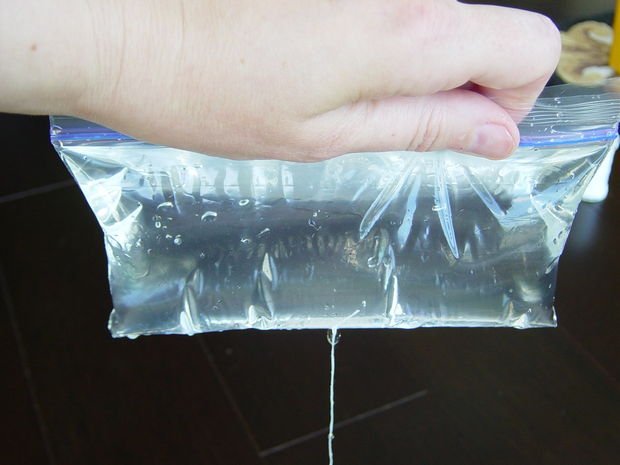 This is an ideal system to craft yourself, if you're a bit handy. The only things you need are a piece of rope and a plastic bag. The size of the bag depends off course on how long you will be gone and how fast it runs down. Through the rope water will run constantly from the plastic bag in de soil. Super convenient for plants which want to be damp. On instructables.com you can read exactly how to make it.
2. Old bottles as aqua globes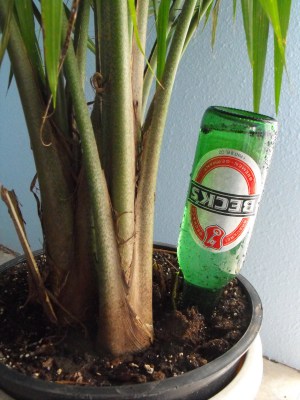 Old bottles are a great free alternative for auqa globes. You fill the empty bottle with water and put it upside-down in the soil. Important is to make sure that the soil is hydrated when you do this, otherwise the water will be absorbed all at once. Though it still remains an art to smash the bottle in the soil without deflating at once. On the other hand, it is a more appropriate system to use permanent in comparison with the plastic bag above, especially if you decorate it, so you can make sure that it fits into your interior.
3. Recycle PET bottle into water dripper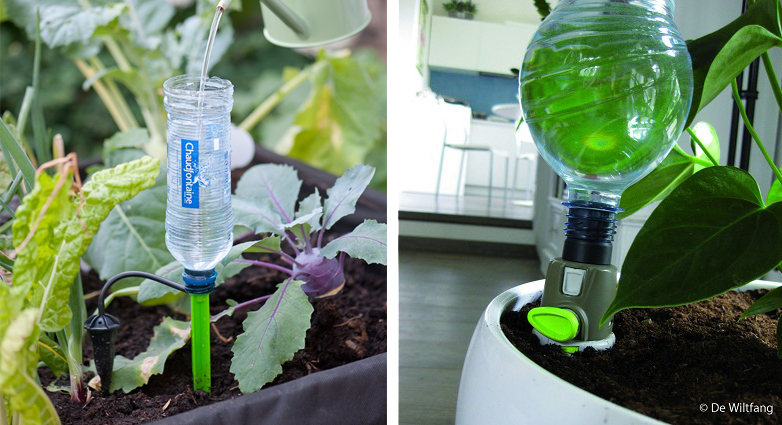 This water dripping system by De Wiltfang only costs a couple of euro's and you can easily assamble a PET bottle from 0,5 till 2 litre on to it. It might not look very pretty, but it's a certainly a userfriendly system. You can set the speed of the dripper to make sure your plants get water on a regular basis until 30 days! Ideal if you're away for a couple of weeks. This system also suitable for outdoor use.
4. Just buy a handy tool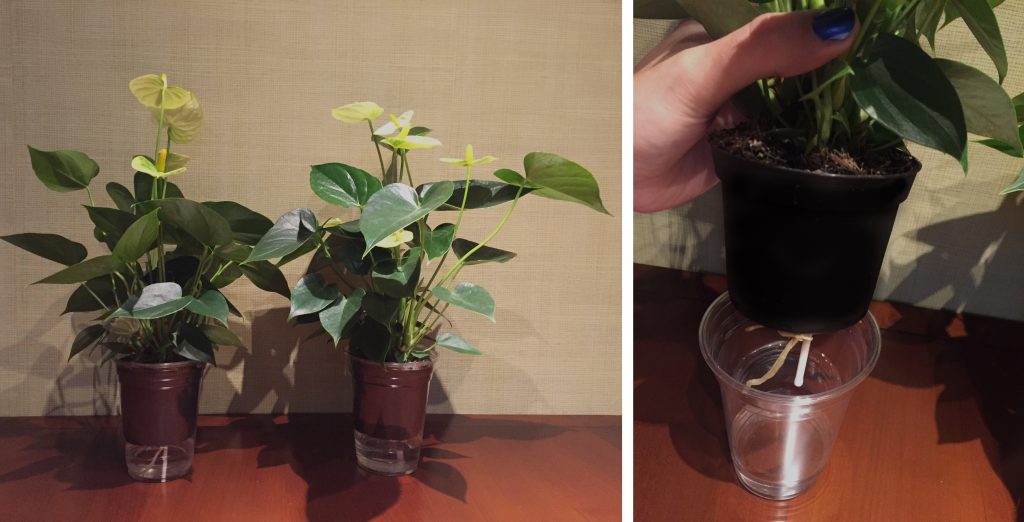 The solutions above are of course fun craft projects for fanatic DIY'ers. But, why should you choose the difficult road, when it can be done much easier? For people who are looking for more convience there are some simple, but effective tools, like Aquastick. Through a stick the plant absorbs water from the water  buffer, so you can easily go away for a week on a relaxing vacation. Just one little tip, make sure the plant isn't in the full sun, because then it needs more water.