Now the dark days are behind us it's time for some colour in the interior. Warm colours bring the warmth we are looking for in the winter. Bright colours bring the joy of spring into our homes. Totally on-trend according to the Horticulture Sector Trends 2017!
The Energise style trend  is all about an energetic look which fits the new  credo of being fit and radiating. Energetic colours are combined with a paler or faded tone. Plants and flowers are increasingly seen as the ultimate source of oxygen, and thus the source of energy and vitality.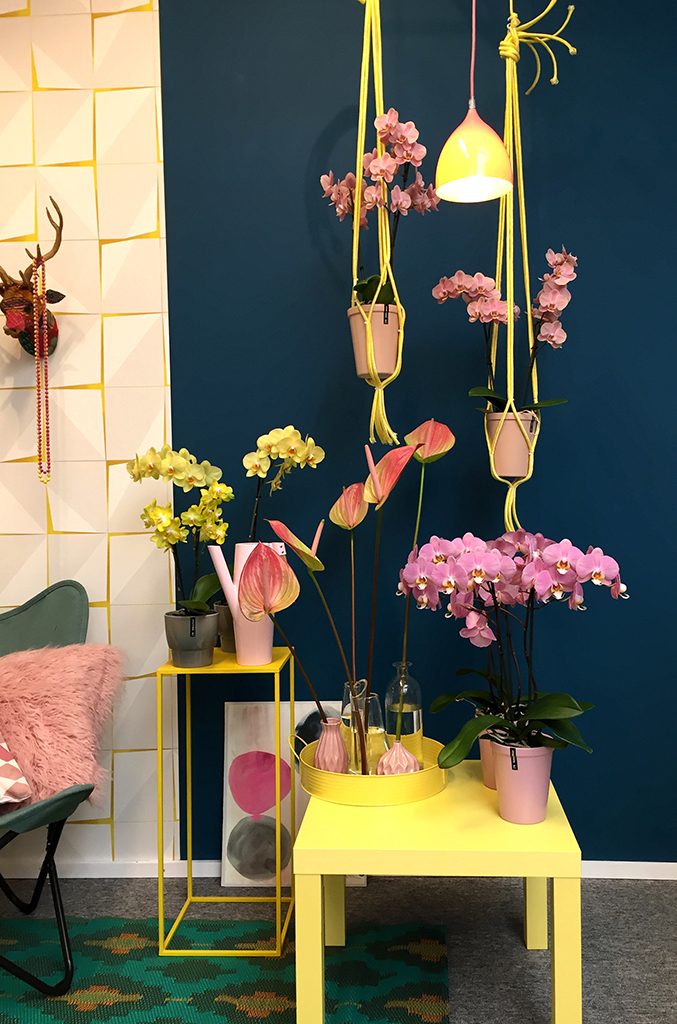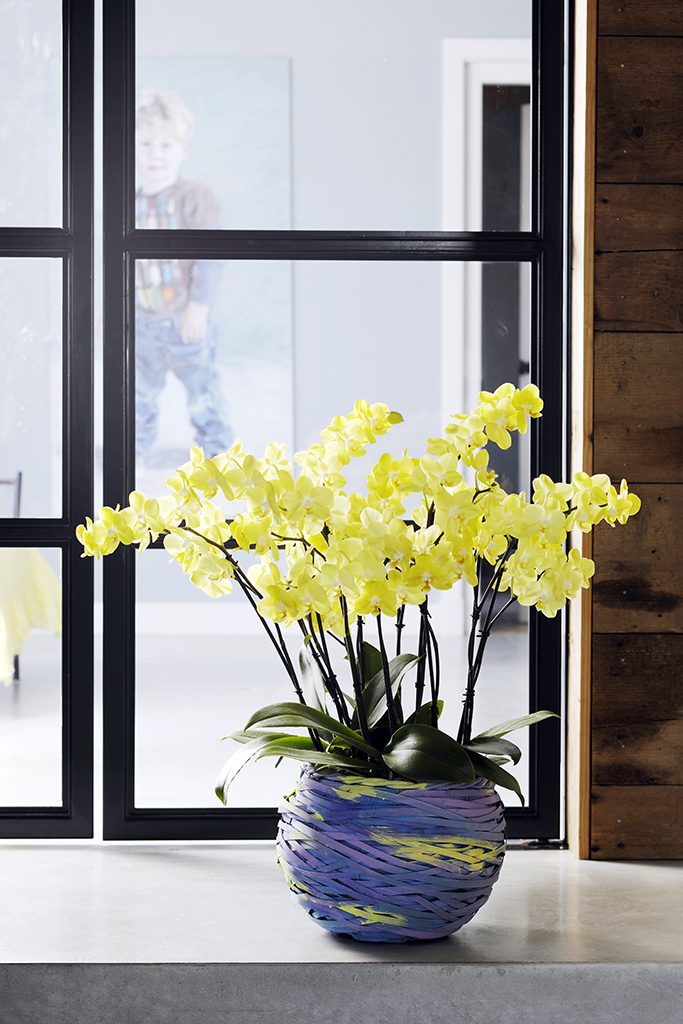 Everything projects a winners' mentality with which we show that we can take on the world and enter the new era fit and active. We create a simultaneously relaxed and active space by combining fresh, powerful and functional together. This is reflected in powerful, stark flower and leaf shapes in eye-catching colours. The stark, geometric materials and patterns feature sports references such as stripes, dots and honeycomb structures.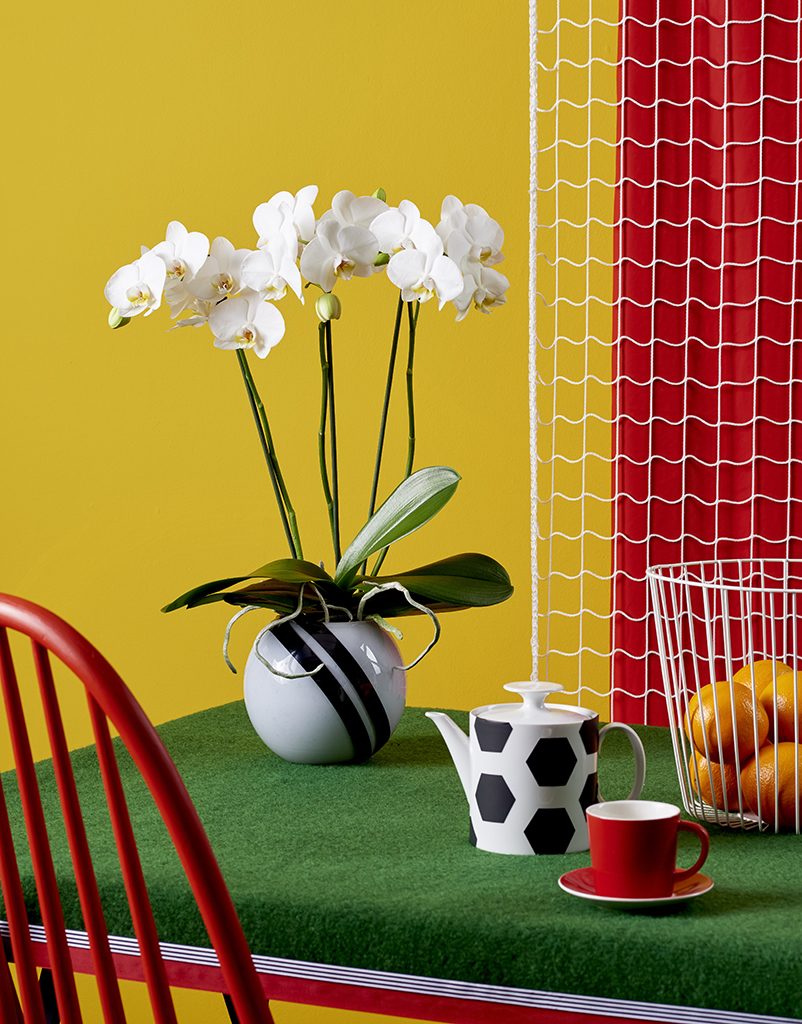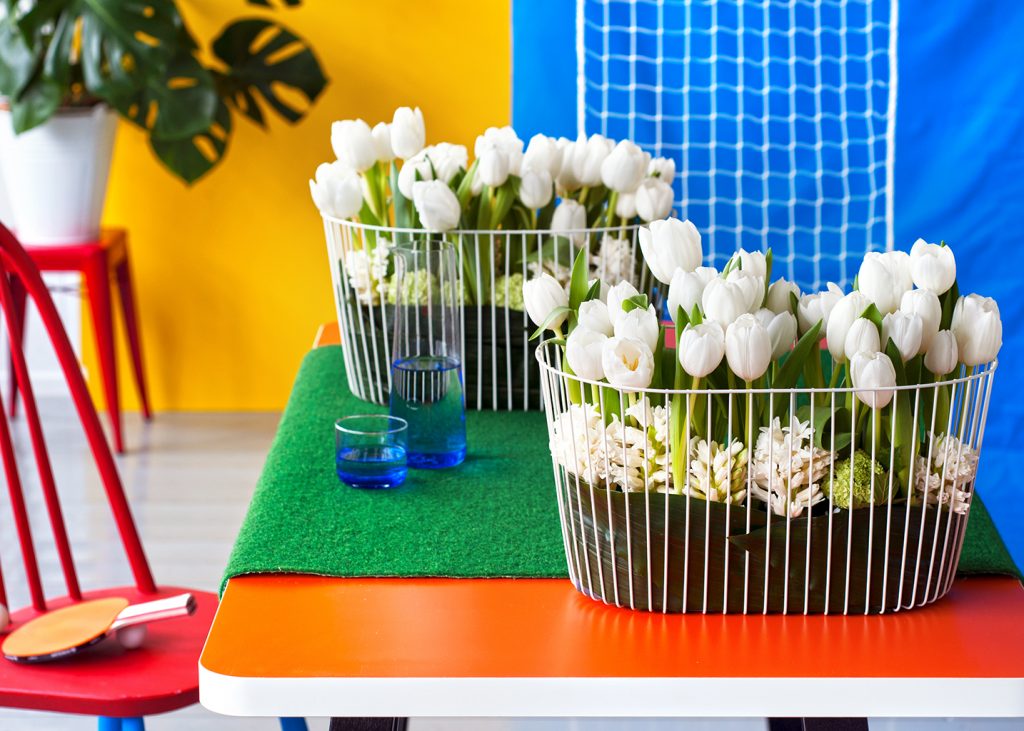 Picture funnyhowflowersdothat.co.uk
Beautiful yellow isn't ugly
Yellow is hot and suits perfectly with this style trend. Last year this bright colour, a symbol of wisdom, creativity and imagination, started to appear in hip interiors. Yellow is also associated with sun, light, spring, and, last but not least, life. So it shouldn't be a surprise that the yellow spring flower par excellence, the Daffodil, stands for a new beginning. This optimistic colour gives energy and stimulates activity. A bunch of yellow flowers on your desk will therefore help to overcome a dip.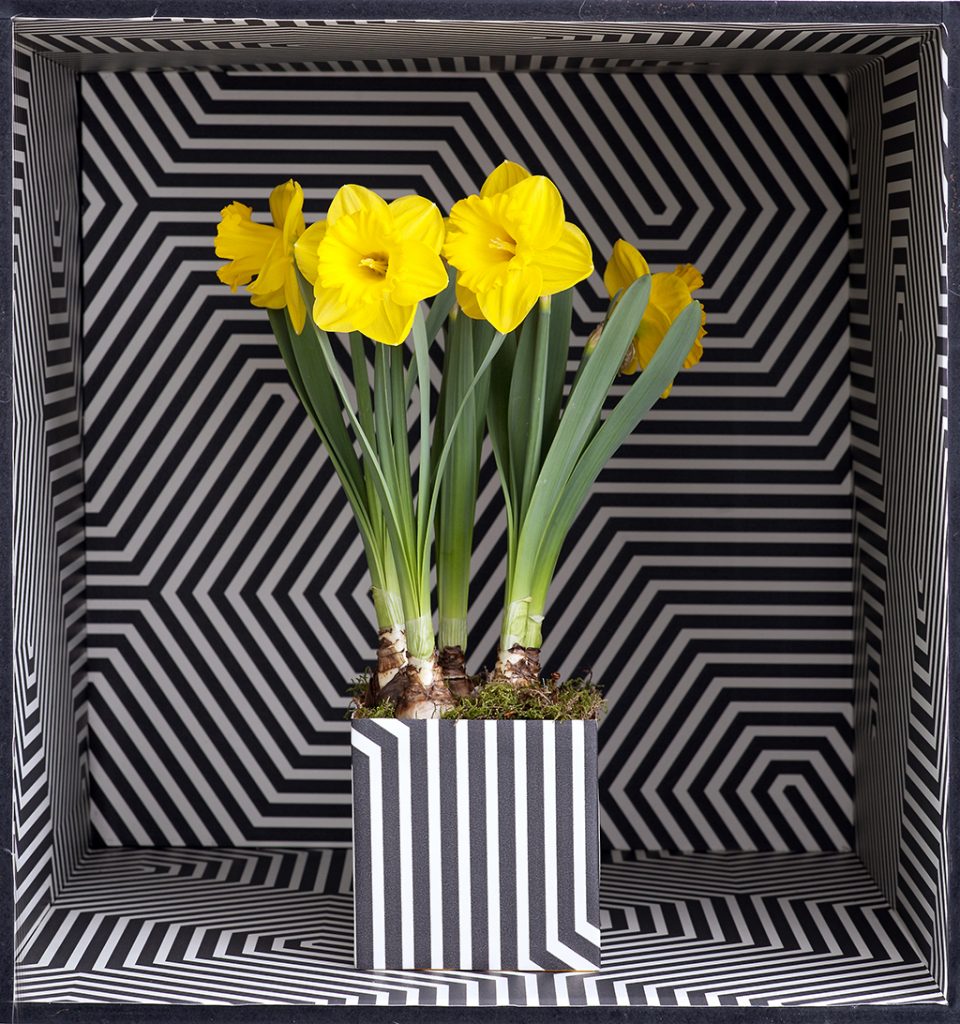 Foto: Picture funnyhowflowersdothat.co.uk