The only thing you want on a vacation is total relaxation. Off course a lovely, spacious, bright hotel room is thereby a must. But have you ever wondered how great it would be if all hotel rooms would have magnificent flower and plant decorations? Wouldn't it be a Hugh experience upgrade?
This was also the thought of Royal FloraHolland and Sofitel Legend The Grand Amsterdam when they asked The Floral Designers to decorate two rooms with special flower decorations as a test. In the first room they placed exuberant eyecatchers made of polygonum branches to which a whopping 200 roses were attached in little stylish black tubes. In the second room was decorated with hanging colourful vandas. The impressive experience of these beautiful colours makes you immediately forget your daily worries when you enter the room.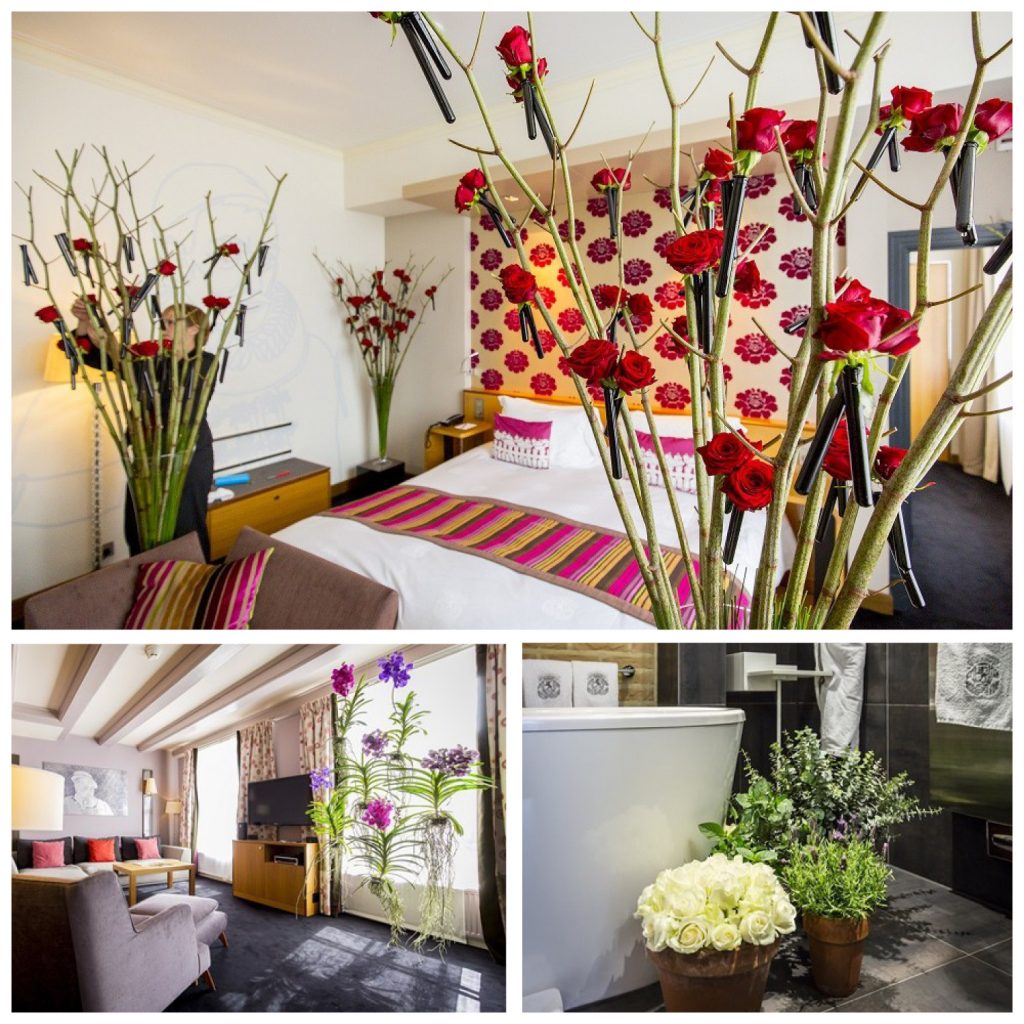 The bathrooms got also a makeover by placing deliciously scenting eucalyptus and lavender. With this they hit the spot for wellness lovers. The calming scents of these plants make your morning ritual even more a relaxing moment.
It's therefore not surprising that the guests left the hotel with a positive feeling and that they would recommend these scented and colourful rooms to their family and friends. De flowers and plants give the hotel room an extra relaxation dimension. Great initiative from Royal FloraHolland and Sofitel Legend The Grand Amsterdam. We therefore hope that it doesn't stop here and that in a while all hotel rooms are decorated with floral eyecatchers.