Every year when the tulip season begins my spring fever is coming to life with me secretly been coming spring fever, even though it's only January. That's because the tulip is for me a symbol of spring with its bright colours.
Yesterday was the kickoff of tulip season during the Dutch National Tulips Day on Dam square in Amsterdam. Not only an impressive sight, but the nice thing is that you can gather together here yourself your own bunch of tulips.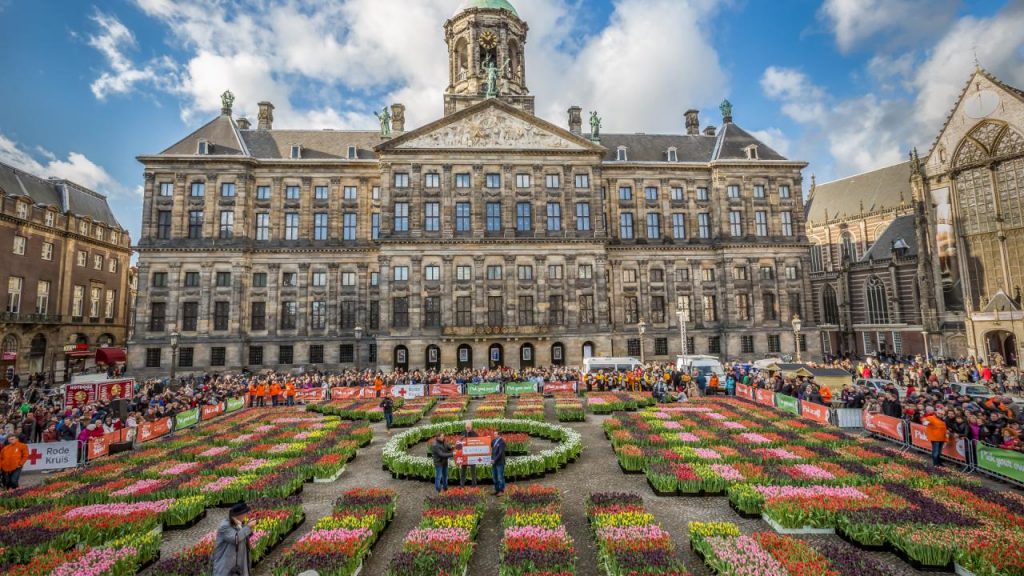 Super nice, but this week I came across something special: a bunch of tulips with the bulb still attached, or bulb bouquet. Since, the bulbs are attached to the tulips, this bunch of tulips can stand independently and remains longer because the bulb gives nutrients to the flower. It's an initiative that started small, now it seems to be slowly becoming a known concept in Europe.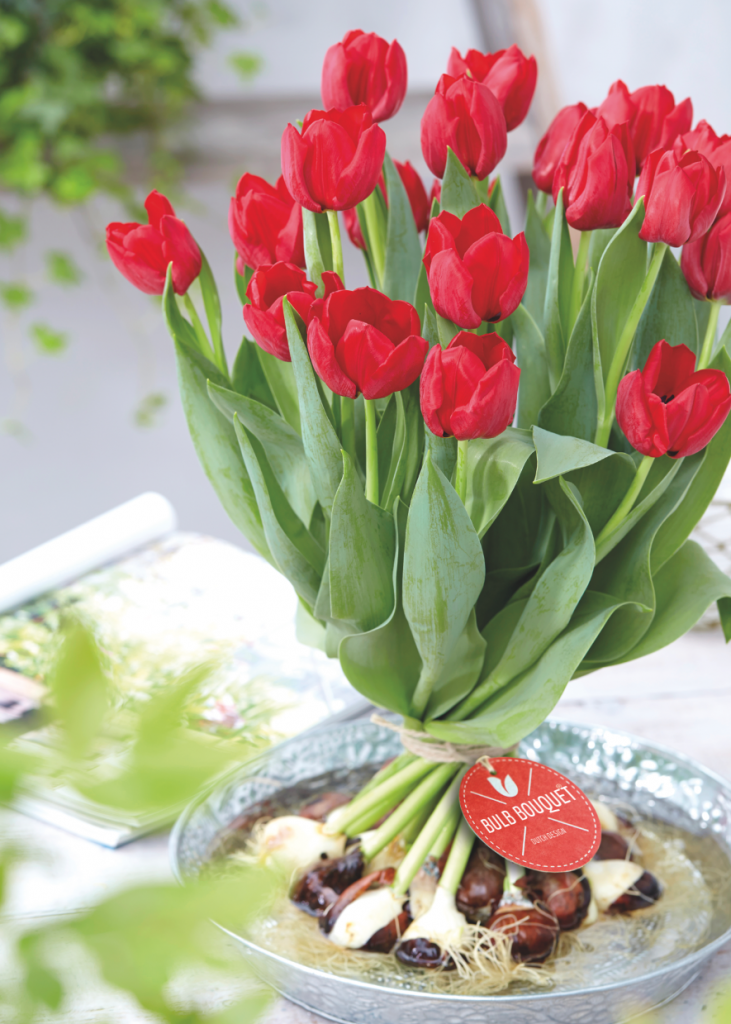 Taking care of a bouquet bulb
The care is very easy. "Make sure that I regularly get water. Not too much, a layer of about one centimetre at a time is more than enough. If I don't flourish anymore, you can plant my bulb back into the garden. With the proper care and attention, you can enjoy me for ten to fourteen days. "- bulb bouquet.
You even can put the bunch outside, preferably sheltered from the wind. "I don't care if it freezes a few degrees because after the frost I just continue to flourish. Only if it rains very hard, excess water must be removed. I usually bear about four to six weeks outside. "- bulb bouquet.
Picture header: www.funnyhowflowersdothat.co.uk